Fantastic Fest Wrap-Up: The Reviews We Missed
Posted On October 16, 2019
---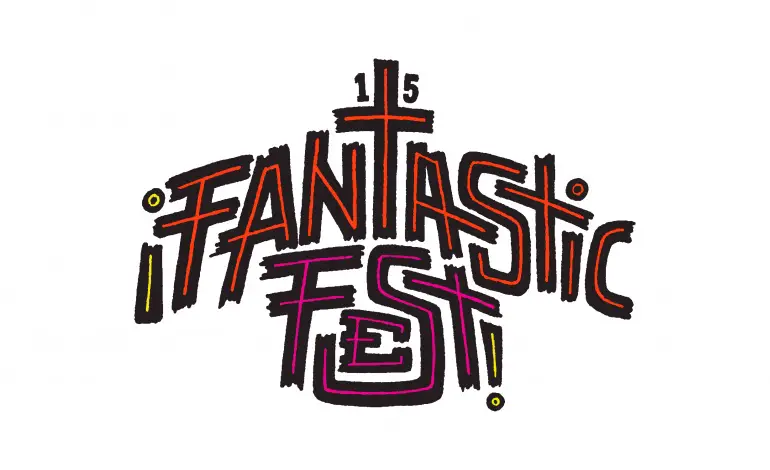 The following article is a part of Full Circle's coverage of Fantastic Fest 2019.
Fantastic Fest 2019 was a great success. For eight glorious days, I got to watch dozens of movies, eat good food, drink good drinks, hang out with fellow film geeks, and, best of all, getting to cover the festival for Full Circle.
As our coverage draws to a close, belated though it may be, it's dawned on us that we have left a few blind spots. So, we're going to rectify that by giving you concise reviews for all the films I saw, but didn't have time to review. Ready? Set? Go!

First Love, directed by Takashi Miike
Takashi Miike is a singular filmmaker, known for his almost comically large and diverse portfolio. First Love returns to the same violent stylings, bringing some wonderful humor into the mix this time. Packed with colorful characters and a fun energy, this is a great entry point to the work of Miike for the uninitiated. 8/10
Sea Fever, directed by Neasa Hardiman
Aquatic horror is a goldmine of untapped potential. Sea Fever, unfortunately, comes up a bit short. While the character drama is engrossing enough, there's not much beyond that that we haven't already seen done better in other films. 5/10
Dolemite is My Name, directed by Craig Brewer
Eddie Murphy has never been better. Despite its familiar narrative, Dolemite is My Name is a breezy, heartwarming movie in the vein of Ed Wood and The Disaster Artist that gives the legendary Rudy Ray Moore his proper due. Murphy and the all-star ensemble pour their absolute heart into this, and it shows. 7/10

Saint Maud, directed by Rose Glass
The next great A24 horror film is here. Following a young nurse, Maud, who goes to take care of an aging starlet, Saint Maud sees the titular character start to convince herself she's the heart of a divine prophecy. As bold a commentary on religious fanaticism as it a slow-burn chiller, the film takes the building tension of films like The Witch and It Comes At Night and elevates it to ambiguous, dizzying heights. Expect a full review on this one when it eventually gets released. 9/10
The Wave, directed by Gille Klabin
Justin Long and psychedelic drugs seems like it should be able to carry a movie. It doesn't. Although Long is clearly trying his hardest and there are some cool visuals, the supporting characters are deathly dull and the film just doesn't amount to much. Definitely the most forgettable movie of this year's Fantastic Fest. 4/10
Patrick, directed by Tim Mielantis
In a nudist colony, a man has just lost his father. But he can't stop thinking about finding his lost hammer. Hooked yet? Coming from Belgium, Patrick is a delightful tragedy that balances the absurd with the deeply human, with not a single character moment wasted. 8/10

VFW, directed by Joe Begos
Like gore, character actors such as Stephen Lang and William Sadler, and the 80s? Then you'll have fun with VFW. Relentlessly violent, VFW doesn't have much on its mind other than showcasing some grade A B-movie performances and practical effects, yet it manages to be just a tad heartfelt. The quintessential Fantastic Fest type of movie. 7/10
The Vast of Night, directed by Andrew Patterson
The Vast of Night tells a familiar story- two teenagers sense there's something wrong in their town, so they go to investigate. But the way it's told is masterful. With inventive camerawork, brilliant performances, and an enveloping sense of Spielbergian magic, every moment of this film captured me, up to its staggering final moments. Watch this thing when it comes to Amazon in a few months, you won't regret it. 9/10
In the Shadow of the Moon, directed by Jeff Mickle
Another familiar story, In the Shadow of the Moon fails where something like The Vast of Night succeeds because of its sheer lack of ambition. It's telling a sprawling science fiction story, but it can't be bothered to go beyond familiar tropes. The performances are nice, but that's all it really had. Another Fantastic Fest dud. 4/10

Genndy Tartarovsky's Primal
Known for Dexter's Laboratory and Samurai Jack, the first five episodes of Tartarovsky's new series Primal represent his peak as a creator. With zero words, he creates a tense, hilarious, and unbelievably stylish tale that may have some of the best fight sequences I've ever seen in an animated program. I'm itching to watch it again. 10/10
Swallow, directed by Carlo Mirabella-Davis
A woman becomes addicted to swallowing random objects. That's all you need to know about this oddball drama that blew everyone I talked to at the festival away. It takes a strange concept and turns it into something deeply profound and affecting. The perfect movie to close out our Fantastic Fest coverage. 8/10
Thank you to everyone who tuned in to read our coverage of Fantastic Fest! The response has been overwhelmingly positive and we can't wait to up the ante even more next year. For everyone who hasn't been able to keep up with the coverage, we're going to link the rest of it down below. Until next year, it's been fittingly fantastic! –James Preston Poole
Prior Coverage
Reviews:
Interviews:
---
Trending Now