Fantastic Fest Interview: Writer-Director Alexandre O. Phillipe Discusses 'Memory: The Origins of Alien'
Posted On September 25, 2019
---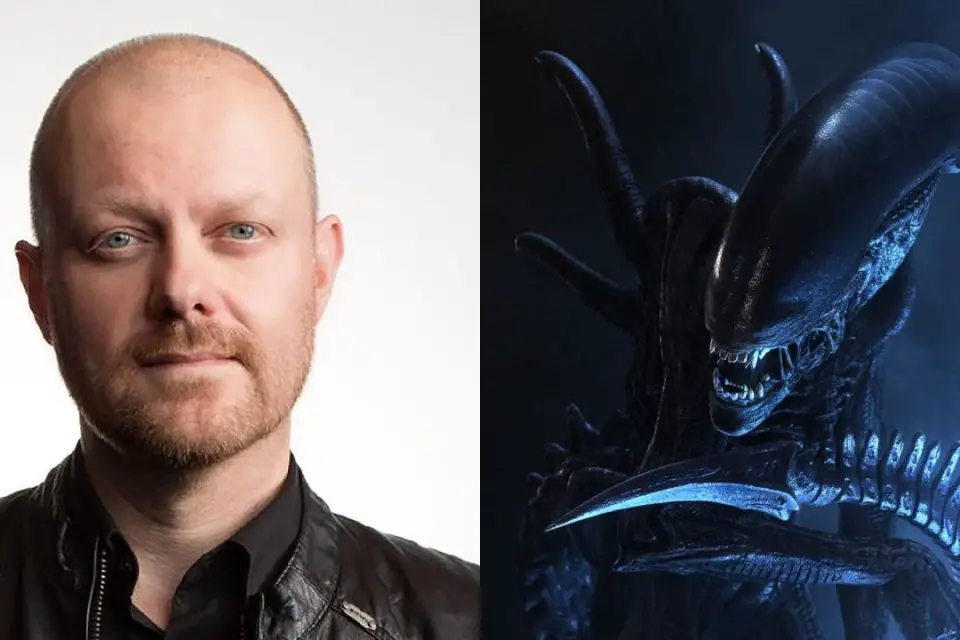 The following article is a part of Full Circle's coverage of Fantastic Fest 2019.
Of all the films I had the chance to see at Fantastic Fest, one of most impactful was Memory: The Origins of Alien. A unique deep dive into Alien, with looks into mythology, feminist readings of the film, and beyond, it goes into all sorts of areas previous documentaries on Alien haven't even thought of exploring.
It was a huge pleasure, then, that I got to sat down with the documentary's writer-director, Alexandre O. Phillipe. Phillipe, who is best known for documentaries such as The People vs. George Lucas and the Psycho shower scene doc 78/52, was very candid with us regarding his new upcoming project. But don't just take our word for it, read the full interview below:

FC: The first question I want to ask you is, what is your own personal relationship with Ridley Scott's Alien?
Alexandre O. Phillipe: Oh, man. It's a relationship that goes back to me being a kid and being completely fascinated with the poster. People ask that question, what's your first memory? Well, my first memory is the poster, but really like this almost obsessive kind of connection to it. And, this perfect tagline. It's based on "in space no one can hear you scream" and your mind goes there and it doesn't want to go over there.
It's like this is this perfect combination of wanting to see a film and dreading the idea of seeing the film at the same time, which is why I waited years to actually watch Alien. Which is kind of weird for me, honestly, because, as a kid, I was watching Night Of The Living Dead…and Scanners and stuff like this. Alien, the poster freaked me out. So, I actually waited a few years and finally watched it on VHS for the first time. And, I mean it got me hooked and it's one of those movies that I watched periodically and eventually, obviously, pretty obsessively. And here we are. Yeah.
FC: One of the things that jumped out about me about the film the most is the structure you take where you kind of lead up to this full-on making of the "chest burster" sequence, but you start with mythology and you heavily focused on [Alien writer] Dan O'Bannon a lot. What drove you to put the focus in this film where you did?
AP: Well, look, I think there's plenty of documentaries that have been made about the making of the nuts and bolts, if you will, of Alien. This is not the kind of stuff that I think that we do at Exhibit A Pictures. I think, again, why revisit what has been done already? I like to do sort of these deep dives into cinema through a very unique lens.
And I felt on a certain level that Dan O'Bannon was the unsung hero or a creator of Alien. I mean, he didn't really get his due, I don't think. And to be able to delve into his archives was really spectacular and really special for me, to be able to just witness all this wealth of stuff and these ideas. I mean, he really thought so much about what Alien might be.
So many versions of the script and alternate endings and I mean, you name it. All these sketches of what the alien might look like. And there were all sort of like insect-like creatures. But when you're talking about the films, to me the the essence of understanding something like a chest burster, just like the Psycho shower scene, or whatever. It's like I want to get down to the bottom of what made these moments resonate with us as cultural moments? Why did they transcend the realm of cinema and become much… They became events, cultural events. To me, I really realized the reason that Alien became Alien is because it's a movie that taps into and resonates with our ancient past.
It functions as a mythological film on a very deep level. And to me, the poetic glue and the moment that told me this is the film that Memory needs to be, is the story of Ridley Scott showing [creature designer H.R.] Giger the triptych by Francis Bacon, "Three Studies for Figures at the Base of a Crucifixion", which came out in 1944.
It completely revolutionized the art world in a way kind of like a Chest Burster. It erupted. It came out. And you can say that there was the art world before three studies and the art world after three studies, just like consider with cinema before the Chest Burster came out and cinema after. And so there's so many poetic sort of connections there. Francis Bacon was one of my favorite artists. And the fact that, even though you're looking at a scene of crucifixion, that triptych was essentially hijacked by the Furies of Greek mythology because those were creatures, deities in fact, that he felt haunted by, hunted by and that periodically show up in his body of work, again and again and again.
Then, when you start thinking about the theories and what they represent and that they usually show up to correct a natural imbalance. And when you think about Alien as a movie that I think in a way functions culturally to correct an unconscious patriarchal guilt that I think existed and continues to exist in our society, that we're finally starting to have a cultural dialogue about now, today. And you go, okay, I think that's the film that I want to make. I think this is where I want to go. And in the moment you do that, I think the doors started opening and some really cool things start to happen. Like meeting Diane O'Bannon, like meeting the Gigers. And then there you go.
FC: Wow, well that answers several of my questions! It's really incredible to hear you take such a deep dive on every aspect of this film and your passion for it is incredible. But what drives you to make films about films rather than focusing more on narrative, fictional features?
AP: Let's not call documentaries non-narratives. Documentaries are narratives as well.
FC: Right, of course.
AP: But I'm a film nerd, I'm a huge film nerd obviously. And I have things to say on that level, I have things to say about those films and I guess somebody has to do it right? [laughs] No, but I mean, if there's a huge fashion, and that doesn't mean that we won't make fiction films. In fact, we're starting to talk now about some fiction films that I think will make at some points as well. We've made some fiction shorts, but not some features yet. But there's still a lot, I mean, there's so much that… I love films on film as an art form. I think it is… It can be a legitimate art form.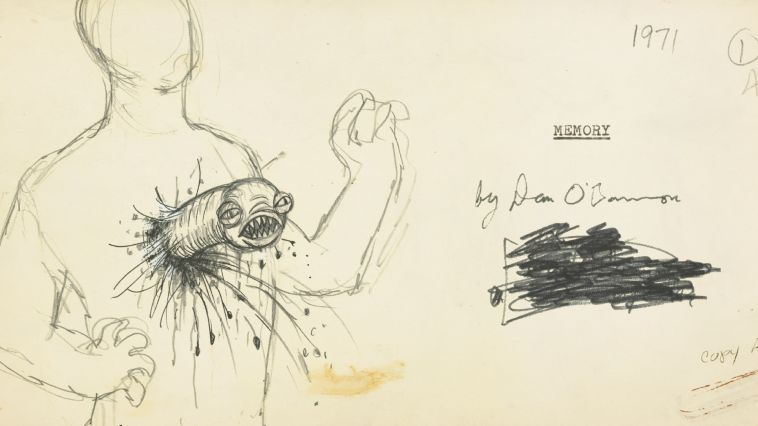 And I still think that there's many ways that we can manipulate this art form and create something new. There's a new film that we have called Leap of Faith, which is about The Exorcist, which is just premiered in Venice and it's completely different from this. And there's other films we're working on in Monument Valley right now. And it's really going to be a film about framing and how John Ford frames Monument Valley and how the iconography of the West essentially sort of comes out through the frame. Over the course of his career filming Monument Valley and how then Monument Valley becomes a different thing. I mean, how in essence by filming it, he changes our perception of American history. So that's one of the movies… I definitely want to make another film about the shower scene. That's a whole other thing.
So we'll keep doing that and hopefully we'll do some fiction films at the same time and some other things and just keep making this work.
FC: That's awesome. So for my final question, what I'm going to ask you is… A lot of younger people now are getting more and more interested in film criticism and analysis and you've done just a myriad of work about analyzing films. So, for those coming up and trying to kind of find their own [angle to] analysis, where do you recommend they start or what sorts of strategies or kind of mining their own personal relationships [with films]?
AP: It starts right here. (points to chest) It starts with the heart. It starts with how you connect with those movies and how those movies speak to you and what they say to you. And I think that that's… I look at exhibited pictures and what we do and what we've done and our body of work now. And those are movies I think that are a bridge between cinema studies and the general public. But I think there are movies that communicate a very important message, which is… it's great if you want to go and get a PhD in cinema studies, but you don't have to if you just want to deconstruct movies for yourself. Because we all have something to see. The great movies show us something completely unique. To all of us across the board. And this is why I could spend the rest of my life interviewing people about the shower scene for the next 50 years.
And, and I guarantee you that every single interview will teaching me something new. Because we all see something that the others don't. And I think that's the one thing that I would communicate to younger filmmakers who want to make films about film, is to start with that. What makes them passionate about those movies and thinking about their intent and what they want to try and communicate through those movies as well.
FC: Absolutely. Thank you so much, Alexandre.
Memory: The Origin of Alien is available in theaters and on demand October 4th.
---
Trending Now