Fantastic Fest Interview: 'Knives Out' Writer-Director Rian Johnson
Posted On September 28, 2019
---
The following article is a part of Full Circle's coverage of Fantastic Fest 2019.
One of my most anticipated films of the year would have to be the upcoming Knives Out. A modern spin on the classic "whodunnit" murder mysteries of yore, the only thing more enticing than this project's concept is its director, Rian Johnson. From films like the neo-noir Brick to the worldwide blockbuster Star Wars: The Last Jedi, Johnson has become one of the most consistent directors working today.
Luckily, I was able to chat with Mr. Johnson briefly on the red carpet at Fantastic Fest, and his answers to my questions made me even more excited about Knives Out. Read the full Q&A after the jump:

Full Circle: I think my first question would be, why [make] a "whodunnit" and what makes a Rian Johnson "whodunnit" [unique]?
Rian Johnson: Well, I don't know about the second part of that, but for me … I just love the genre so much. I've loved it since I was a kid reading Agatha Christie's books. I think it's a perfect mixture of, because you have kind of the puzzle box intellectual, level of the mystery, but then they're essentially, by their nature, are very character-based movies and they lend themselves to having these big colorful casts of characters. All these different, very distinct types who are like chewing on the scenery. So it's a great mixture of two different flavors and mesh together and give you a peanut butter cup of a of movie. I don't know… Yeah. That went nowhere.
FC: No worries at all. (laughs) So now with this movie, you're adding another genre to your collection. So what would you say unites all of your films?
RJ: Yes. Oh, I have no idea. I don't know. I mean, I don't think in those terms. I just figure out what I'm most excited about next and make it, you know? And for me, I'm just trying to get better at it each time … I know you're always trying to just make it tighter and make it better and have the impact be better every time.
FC: For sure. So, going from a film like Looper to a massive film like Star Wars: The Last Jedi and then going back down to something a little smaller, what was that like and what lessons do you feel like you pulled from making a huge movie like The Last Jedi to making something a little more personal [like Knives Out]?
RJ: I mean, it's funny, I mean, you think of like a Star Wars thing as being a big machine. The truth is that the part of the process that actually matters and makes the movie work is the exact same as a small movie. It's just a couple of actors in the camera and making the scenes work. So for me, it wasn't like it was a totally different experience, going from that to this. I mean, I guess with this, most of the challenges that were unique to and were because of the genre episode that who had done it. Figuring out how they get information across, how they drop clues, how to juggle all these personalities and these characters.
FC: Of course.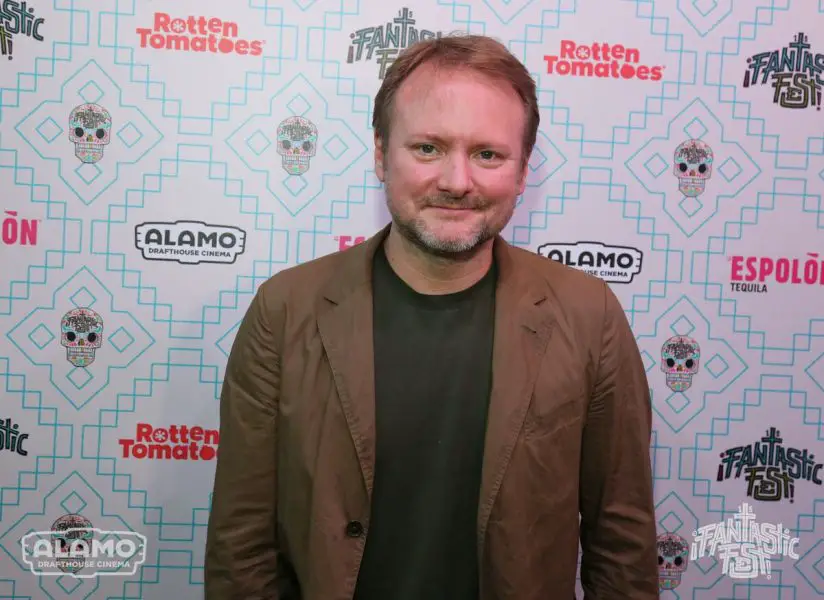 RJ: So it had its own kind of story challenges. But the scale of the project, oddly you would think of it feeling like a different beast, but it didn't really.
FC: My last question is – what do you want people to take away from this film?
RJ: I want them to have a blast. I want them to have fun. That's why this film has really come just as much from Agatha Christie's books as my love of her movies. The movies that were made for books, especially the ones that Peter Ustinov as [Hercule] Poirot in the early eighties. That to me, you just go, you're going to have a blast, see a bunch of actors that you love having the time of their lives. And you're going to get a mystery that's going to surprise you at the end. And that to me is what it's all about.
Knives Out hits theaters on November 27th. Keep an eye out in the coming days for our full review here on Full Circle! –James Preston Poole
The film stars Chris Evans, Daniel Craig, Ana de Armas, Jamie Lee Curtis, Toni Collette, Don Johnson, Michael Shannon, LaKeith Stanfield, Katherine Langford, and Jaeden Martell.
---
Trending Now