Fantastic Fest Review: 'The Lodge' Weaponizes Emotion For An Unforgettable Horror Masterwork
Posted On October 13, 2019
---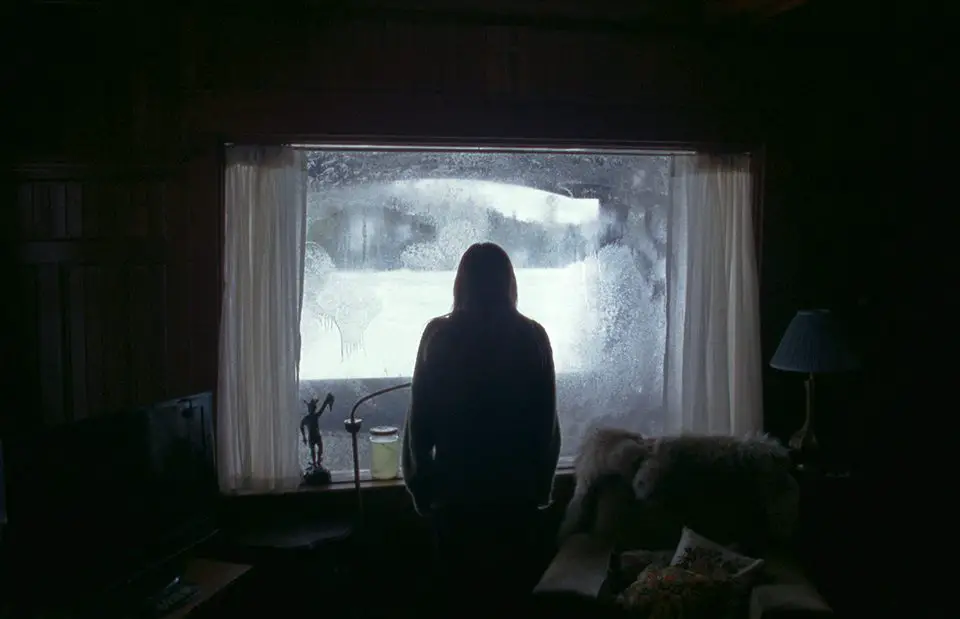 The following article is a part of Full Circle's coverage of Fantastic Fest 2019.
Horror comes in many forms. Immediately apparent are the staples- ghosts, monsters, demons, all manner of things that go bump in the night. But the most impactful are the fears we keep hidden. Fears of our ugliest emotions, the ones that paralyze or turn us into monsters ourselves. Welcome to The Lodge.
Written and directed by Veronika Franz and Severin Fiala, The Lodge carries with it an impending sense of doom. The cold exterior of the titular lodge, as shot by director of photography Thimios Bakatakis, stands like a dollhouse, trapping within its walls three individuals heavily weighed down by their past. After the untimely death of their mother (Alicia Silverstone), children Aidan (Jaeden Martell) and Mia (Lia McHugh) are inundated with grief. The last thing they want to do is spend a few days isolated with their father's new girlfriend Grace (Riley Keough) in a remote cabin.
Grace has a rough past of her own. The blame for a tragedy that happened when she was merely an early teen follows her around, forcing her to take medication to suppress the PTSD from the event. These three characters are not by any means alright, but they are compelling, especially when they bounce off of each other. Jaeden Martell as Aidan conveys a sort of rage towards Grace that's uncomfortable because it's identifiable. Grace was with their father (Richard Armitage) when their mother died, so he carries a deep resentment towards her. Lia McHugh giving Mia a subtle avoidance of Grace is equally easy to relate to.
The target of their ire, Grace, intrigues the most. Riley Keough plays Grace as a woman who genuinely seems to be trying her best, but can't win in any situation. She teeters on the edge of a full breakdown, and your heart breaks for her at once. Writer-directors Franz and Fiala take a minimalist approach with their characters' dialogue, allowing the characters to come across in their actions and expressions. It makes a for brilliant, if not extraordinarily bleak, character drama.

True horror creeps in whenever they awake one morning to find the power out, and all of their stuff missing. After that moment, all bets are off. The Lodge brings all of the unspeakable emotions the three characters hold deep in their hearts to the surface. It's a slow spiral, but one that perpetuates an almost unbearable cloud of despair.
Is someone from the outside messing with the three? Is it supernatural? Or is it Grace that's put them in this predicament? Or the children? These questions turn out to be rather irrelevant when The Lodge exposes what we can become when we allow our involuntary feelings to consume us. By the time the exquisite final shot of The Lodge happens, it's reasonable to feel disgusted. But what it shows us by talking about the ignored aspects of emotion are important.
Films like Hereditary and The Babadook have attempted to tell scary stories ostensibly about the human condition. Yet none have rubbed our nose in it like The Lodge. Simply put, The Lodge is one of the scariest movies I have seen in years and a complete masterwork of the genre. Horror can be a delivery system for some truly brilliant thoughts about the human condition. Here's the proof. –James Preston Poole
Rating: 10/10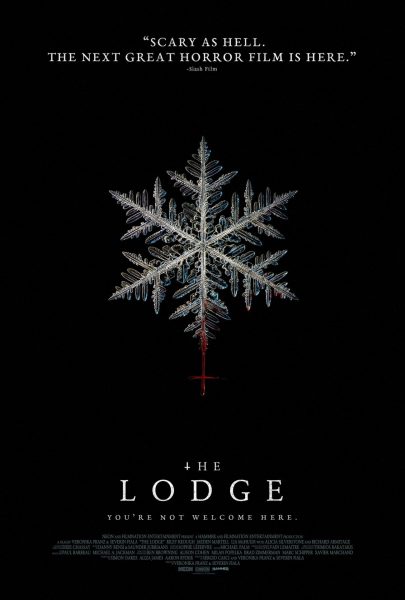 ---
Trending Now