Samuel L. Jackson To Play Nick Fury In New Marvel Disney+ Series
Posted On September 25, 2020
---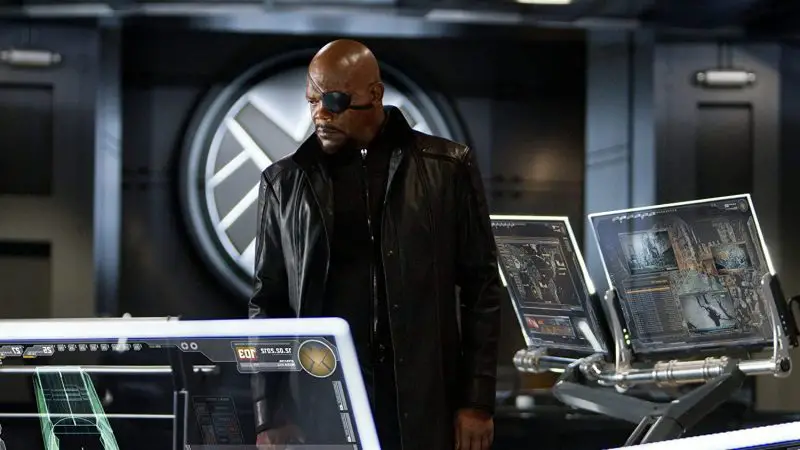 Following the events of Spider-Man: Far From Home, it is clear that the former Director of S.H.I.E.L.D., Nick Fury, is up to something as he appeared on a presumed Skrull ship during the post-credits scene. While Samuel L. Jackson appears throughout the entirety of the film's events, this version of Nick Fury was actually the Skrull Talos portrayed by Ben Mendelsohn. As first reported by Variety, the legendary actor will next reprise his role as Nick Fury in an upcoming Disney+ series set in the Marvel Cinematic Universe.
Per the initial report, details on the series remain scarce at this time. However, screenwriter Kyle Bradstreet (Mr. Robot) is on-board to write and executive produce the mysterious series. Moreover, Marvel Studios will produce the project for distribution on the Disney+ streaming service. The new series, perhaps following SH.I.E.L.D.'s space equivalent S.W.O.R.D., will join other MCU shows in the works at Disney+ like Loki, Ms. Marvel, and WandaVision.
Jackson first appeared as Nick Fury during the events of 2008's Iron Man. Since then, his character has been the catalyst for the entire Marvel Cinematic Universe as he brings The Avengers together. Jackson's Fury has made appearances Avengers: Age of Ultron, Captain America: The Winter Soldier, and even had a cameo during season one of Agents of S.H.I.E.L.D. Additionally, Jackson plays a younger version of Nick Fury in 2019's Captain Marvel.
Samuel L. Jackson is one of the most celebrated actors of all time. Moreover, Jackson last appeared on the big screen in Spider-Man: Far From Home and Apple TV's The Banker. Up next, the Academy Award-nominated actor will star in The Hitman's Wife's Bodyguard alongside Ryan Reynolds and Martin Campbell's The Asset. The actor is also rumored for another Disney+ series, reprising his as Mace Windu in the Star Wars universe.
What do you think? Are you looking forward to seeing more of Nick Fury? Let us know your thoughts in the comments below!
—–
Did you enjoy this article? If so, consider visiting our YouTube channel, where we discuss the latest and greatest in pop culture news.
---
Trending Now