Finding Closure In The 'Spider-Man: Far From Home' Extended Cut
Posted On September 5, 2019
---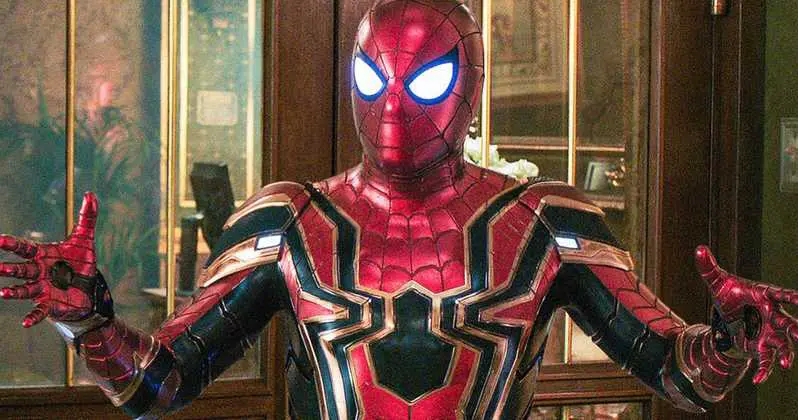 This past Labor Day weekend, Spider-Man: Far from Home got a re-release with a few minutes of new footage. In any other scenario, this would be a joyous occasion. Unfortunately, the past few weeks have been filled with uncertainty and chaos regarding Peter Parker's place in the MCU. By the end of it, the direction Spider-Man seems to be going in is away from the MCU. Hot off that news, we have Far from Home's extended cut. Seeing this new cut of the film with a new set of melancholic eyes changed it for me a bit. Knowing that Spider-Man will more than likely step down from this larger universe made this viewing more of a eulogy than anything else.
Whitney Houston's song hit a lot harder this time around, too.
In all seriousness though, the extended cut doesn't offer a lot in terms of new scenes. However, what it lacks in quantity it makes up for in quality. The three scenes added into the film are of the same quality as the rest of the film. That is to say, the reason they were cut in the first place is beyond me. Two of the scenes are akin to the beginning of Homecoming, with Peter running errands. The friendly neighborhood vibe is evident here, unlike the bigger (worldwide) scale of the rest of the film.

The new scenes near the beginning of the film serve as a good contrast to what Peter will be up to in the rest of the film. If anything, it's fun seeing Peter in his home environment. Something missing from Far from Home that was abundant in Homecoming was Peter's wisecracking. Thankfully, a new action piece in the film has Peter at his funniest, with one wisecrack after another being delivered. Keep in mind, these quips all fly one after another while Peter's taking down a crime family in their restaurant.
Seeing another new scene which involves Peter getting his passport and selling his Star Wars toys, was also pleasant. Each new scene serves its purpose in the larger story, so seeing Peter sell something close to him for MJ is touching. The last new scene comes towards the beginning of the third act of the film, with a focus on Mysterio. Gyllenhaal already shined in every scene in the theatrical, so his new scene is obviously not the exception. Here we see Mysterio at his most arrogant, right before his grand plan. Watching what happened before his scene at the London Bridge provides some humorous context. Although, it's understandable why this was cut seeing as it wasn't completely necessary to the story.

The rest of the film plays out just like the theatrical, with one of the most satisfying third acts in a Spider-Man film. Rivaled only by Spider-Verse's emotional final showdown. Much like Miles Morales rite of passage fighting Kingpin in that film, Peter goes through something similar. Only in this, Peter must rise to the occasion not only as Spider-Man but as an Avenger. Coming into his own with ingenuity, embracing what makes him who he is, giving him the strength to defeat Mysterio.
Far From Home is a brilliant film and entry in the MCU that did not need an extended cut. However, I sure am glad that it exists. Even if the extended cut is only a handful of minutes, seeing a few more scenes with Peter Parker in the MCU is something much needed in the wake of the sad news. Spider-Man: Far From Home Extended Cut was an absolutely wonderful reason to visit the film again.
Overall, These extended scenes to me seem like an ode to a Spider-Man that at one point, was a part of something bigger. In a film that celebrates Spider-Man being a part of a bigger universe and legacy, it seems like it could work as a fitting end. While Tom Holland as Spider-Man isn't going anywhere, his time in the MCU looks to be at an end. So in a sense, this extended cut feels as good a place as any to mark that ending. A film about legacy, finding your place in the world and a balance of responsibility and identity.
Spider-Man Far From Home Extended Cut, despite only three new scenes, means a lot to me. It's fitting closure for Spider-Man's time in the Marvel Cinematic Universe. If there's anything I could say to Feige, Holland, and Watts for these five films, it's I will always love you. – Ernesto Valenzuela
---
Trending Now