Emma Roberts & Michael Shannon To Star In Spencer Squire's 'Abandoned'
Posted On October 26, 2021
---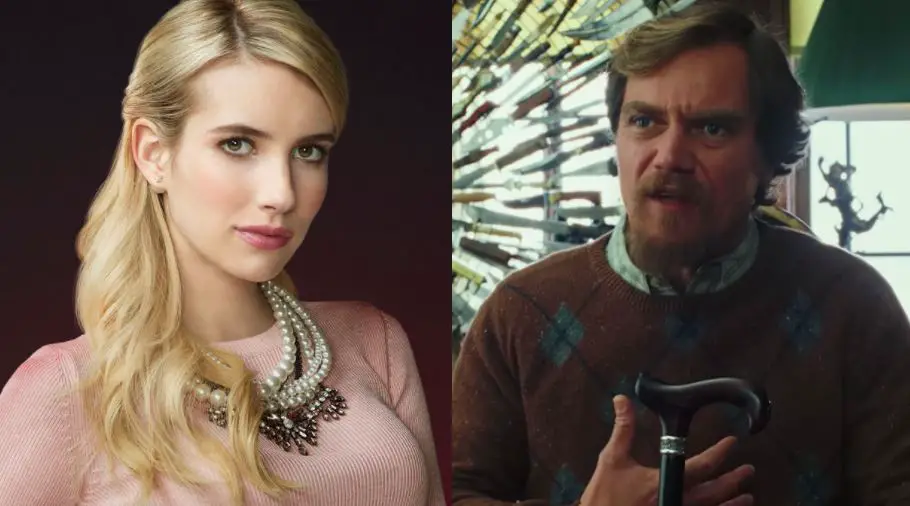 After starring in various TV shows over the years, actor Spencer Squire will make his feature film directorial debut with a new thriller titled Abandoned. As first reported by Deadline, the movie touts an impressive cast including Emma Roberts and Michael Shannon.
Per the initial report, John Gallagher Jr. (The Newsroom) will appear in the film as well. Abandoned follows a mother and father, along with their newborn son, as they move to a remote farmhouse. However, their new home hides a dark history. As the house begins to reveal its secrets, the mother's mental state begins to deteriorate and the safety of her infant son is soon in jeopardy.
The film is written by Squire, Jessica Scott (The X-Files), and Erik Patterson (Another Cinderella Story). Additionally, it will reportedly be financed through the partnership between Vertical Entertainment Three Point Capital. Additionally, Vertical's Peter Jarowey (Inheritance) will executive produce the movie alongside Star Trek star Zachary Quinto, Robert Ogden Barnum (Margin Call), and the film's star Emma Roberts.
In a statement, Jarowey expresses his excitement for the film to release in theaters.
"Abandonedis our first foray in this endeavor and we are extremely proud of the progress thus far," Jarowey says. "Marking Vertical's fifth collaboration with producer Rob Barnum,. The screenplay is terrific, and Spencer delivered an extremely frightening, yet relatable, feature brought to life by his incredible cast."
Michael Shannon is one of the most accomplished actors of the modern era. He has been nominated twice for the Academy Award for Best Supporting Actor for his roles in Revolutionary Road and Nocturnal Animals. After last appearing in Rian Johnson's Knives Out, Shannon will next appear alongside Kate Hudson and Zach Braff in Shriver. Meanwhile, Emma Roberts has built quite an impressive résumé with roles in films and TV shows like We're the Millers, Empire State, and American Horror Story. Up next, the multihyphenate will star alongside Mortal Kombat star Lewis Tan in About Fate.
What do you think? Will you check out the upcoming thriller? Let us know your thoughts in the comments below!
—–
Did you enjoy this article? If so, consider visiting our YouTube channel, where we discuss the latest and greatest in pop culture news.
---
Trending Now