'Mortal Kombat' Review: "A Promising Disappointment"
---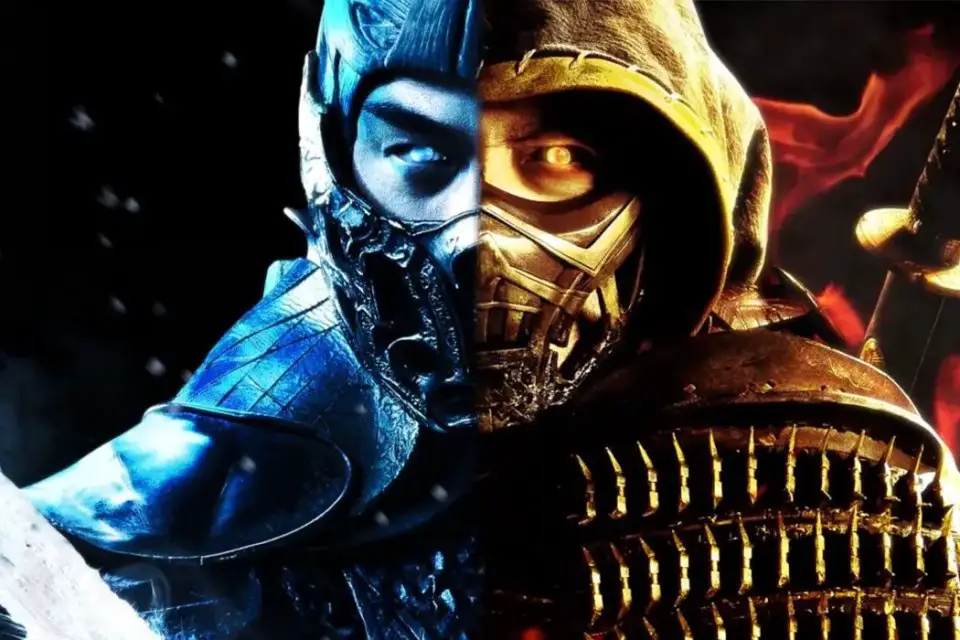 Mortal Kombat: a tournament of champions, one of the greatest video game franchises in existence, and something a lot of us grew up on. The franchise has garnered movies, toys, and several different merchandise. In the year 2021, we finally got the reboot we've been longing for. While there is a promising future to this franchise, this first installment is a bit of a disappointment.
We all know the story of Hanzo Hasashi aka Scorpion (Hiroyuki Sanada) and Bi-Han aka Sub-Zero (Joe Taslim). They are of the Shirai Ryu ninja clan and the Lin Kuei clan, respectively. Now, there are different versions of this story throughout the history of Mortal Kombat. What never changes is that the two clans are sworn enemies, and it's definitely shown in this movie. Sub-Zero murders the Shirai Ryu clan, and that leads to Hasashi becoming Scorpion. Again, there are different renditions of this, and the version in this film is no different. 

Scorpion and Sub-Zero's rivalry is just one subplot to the overall plot of the film. The main plot is no different than any other Mortal Kombat movie: The champions of Earth realm must defeat the champions of Outworld in the titular tournament or their realm will be conquered by the sorcerer Shang Tsung (Chin Han). Of course, there are things about this film that separate it from the original films. The number one thing being Cole Young (Lewis Tan), an MMA fighter that is trying to protect his wife Allison (Laura Brent) and daughter Emily (Matilda Kimber). He makes up the core of the film.
Even upon his first appearance onscreen, you know he's important to the story. Young along with the other Earth champions we have come to know and love over time such as Liu Kang (Ludi Lin), Sonya Blade (Jessica McNamee), Jax (Mehchad Brooks), Kung Lao (Max Huang), Lord Raiden (Tadanobu Asano), and Kano (Josh Lawson) must defend their realm from ruin. The Outworld characters included in the film are Prince Goro (Angus Sampson), Mileena (Sisi Stringer), Kabal (Daniel Nelson), Reiko (Nathan Jones), Nitara (Mel Jarnson), among others.  

This film is filled with nostalgia, and it's definitely great to see some of my favorite video game characters back on the big screen. Unfortunately, it doesn't deliver on all fronts. While director Simon McQuoid pulls together some amazing things like fatalities, Cole Young, and a few other highlights,  this movie ultimately has an extremely faulty story. The screenplay from Greg Russo and Dave Callaham definitely needed more fine-tuning. The pacing for this movie is terrible, between the first and third acts it feels entirely rushed. Even some of the characters that have been important to the franchise for decades get their time cut, which is disappointing. As a video game adaption it's beautiful, but as a movie with a story, it's bad. 
There are some extremely good fighting scenes in this movie. The opening scene with Hanzo and Bi-Han is some of the best martial arts I've seen onscreen in a long time. Couple that with the incorporation of Cole Young and the ever-emerging MMA scene in America, this is the modernization we need in these films. Jeff Wadlow and Micheal Jai White were onto something when they made Never Back Down. When you take martial arts styles that have been around for centuries and combine them with newer styles it's a beautiful thing. The acknowledgment of the MMA world was awesome.

The cinematography from Germain McMiking shows you just how beautiful this world is, as well as its grit. The production design from Naaman Marshall also helps brings these worlds to life in an amazing way. I wish we would have spent more time in Outworld and actually had the chance to see Hanzo in Netherrealm, but hopefully, we get sequels where that happens. The production design and cinematography carried the film along with good performances from Tan, McNamee, and Sanada. They help enough that the film definitely leaves you wanting more.
Truthfully, I am torn. As a Mortal Kombat fan, I loved this movie. As a critic, I just want these movies to have a better story. This happens all too often where we get these blockbuster films that have little to no meaningful story. Granted, the story in this film isn't terrible, but it could've been executed a lot better. With how well thought out the video games are, I expect that same level in the films. We are intelligent people that deserve such in all forms of art. Hopefully, this franchise doesn't fall to the same fate as some other properties at Warner Bros when the executives panic. Was it the greatest movie ever? No, but it does deserve a sequel with better writers even if it's Ed Boon himself. –Rascal F. Kennedy
Rating: 6/10
Have you seen Mortal Kombat? Leave us your thoughts below and let us know if you loved it or were disappointed.
Mortal Kombat is now available on HBO MAX and in theaters.
---
Trending Now