---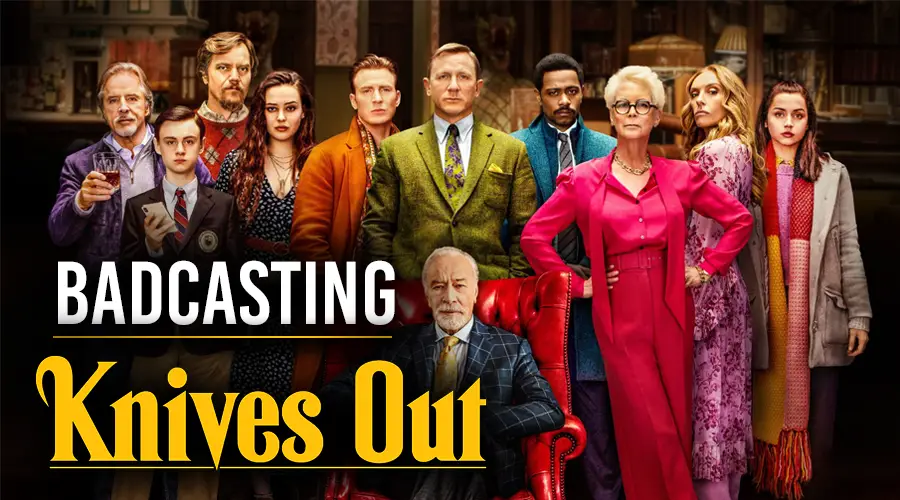 Welcome to Badcasting! A way for you to kill time at work or something to read while in quarantine! Here, we take a look at past films or characters and reimagine them with different actors. This isn't a reflection on the quality of the film or the talents of specific actors or actresses but instead looking at what could, and in some cases, should have been.
This week's film: Knives Out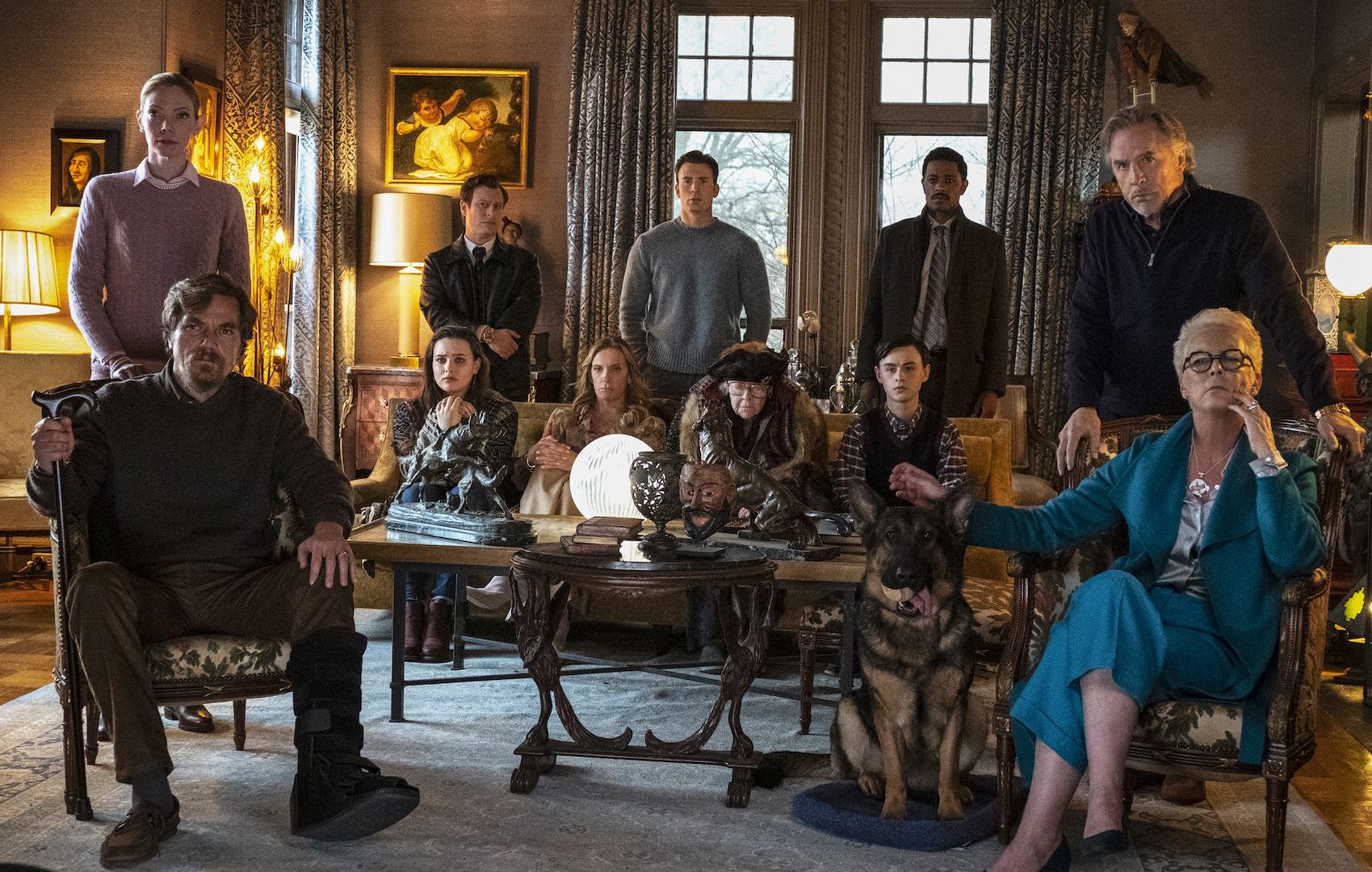 This post will contain SPOILERS about halfway through and on. Read at your own risk.
Due to the star-studded cast and this donut-hole brain overflowing with bad ideas, this Badcast is longer than normal. Please bear with me and a special thanks to Mom, Victoria, Rabbi O'Halahan, Peter Rabbit 2: No Time to Dye and Michael Cera's niece, Sarah Cera.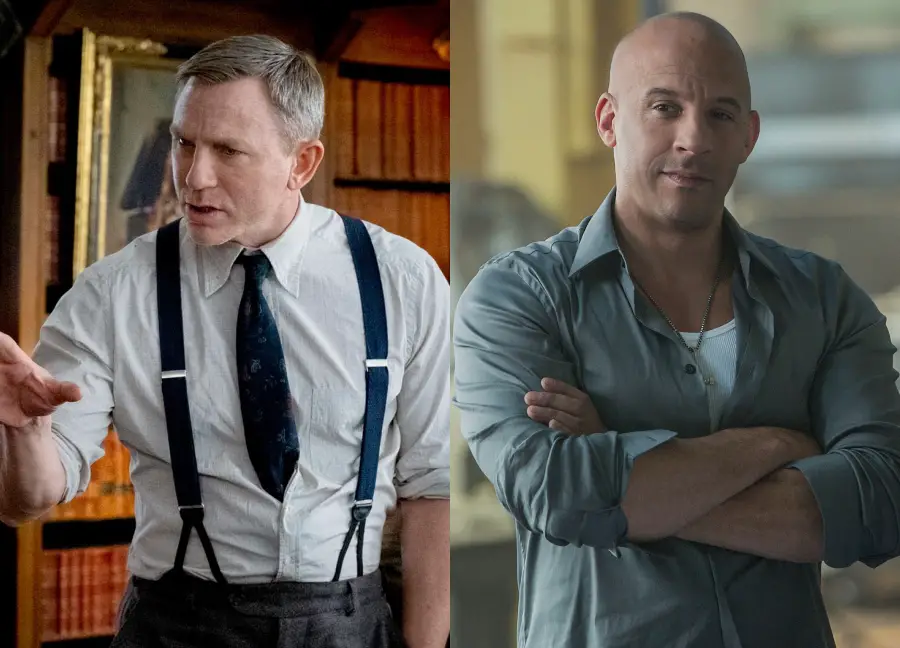 Benoit Blanc – Vin Diesel
The last of the gentleman sleuths, Benoit Blanc is a detective in the vein of Hercule Poirot or Sherlock Holmes and a man who can read a person before even entering the room. As I watched this movie, I realized that the only person better than Daniel Craig would be xXx himself, Ice Cube. However, I haven't seen that xXx movie so I'll go with mumble growler Vin Diesel.
The man has done it all: drive fast cars, sleep with beautiful women, drive fast women and sleep with beautiful cars. He's also been a tree. His franchises range from Fast and the Furious, xXx, Riddick, Guardians of the Galaxy and now his gift to cinema, Bloodshot. The man could use another franchise under his belt and a cool new accent he can mumble through.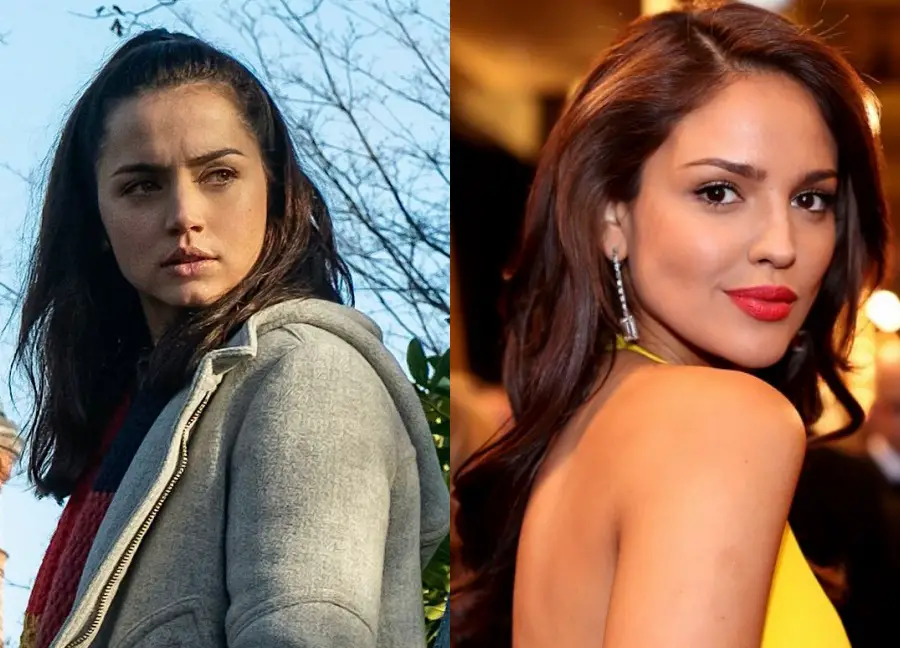 Marta Cabrera – Eiza González
The crux of the film: Marta Cabrera. The former nurse of the recently deceased Harlan Thrombey is the audience's "in" with the ridiculous and lavish lifestyle the Thrombey's live. She is the relatable one; the one character who is grounded when we first meet her and does her best to keep a level-head as things unfold around her.
Eiza González only does high-concept films. From Baby Driver to Fast & Furious Presents: Hobbs & Shaw all the way to this year's leading Oscar contender, Bloodshot. Not leading due to the quality, but leading because no other movies are looking to be released for the remainder of 2020. The Best Picture category will, most likely, include Bad Boys For Life, Dolittle, Harley Quinn: Birds of Prey, Fantasy Island, Sonic the Hedgehog, Birds of Prey and the Fantabulous Emancipation of One Harley Quinn, Onward, The Way Back, Trolls: World Tour and the tour de force that is Bloodshot.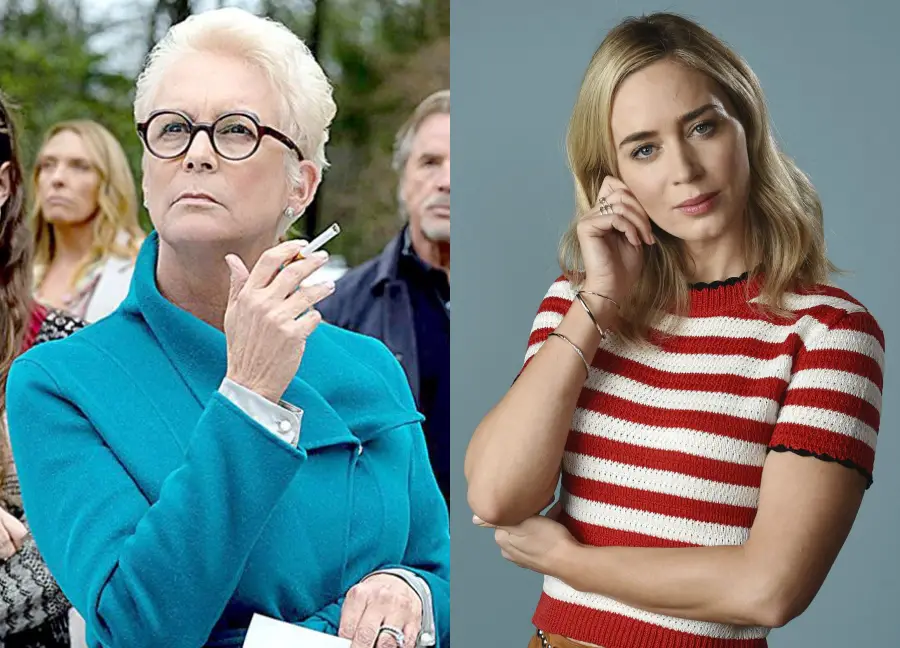 Linda Drysdale – Emily Blunt
What? You're saying Emily Blunt is too young to play a woman with a 30-something-year-old son? That's agist and that kind of discrimination will not stand.
Emily Blunt has been a string of heaters: A Quiet Place, Sherlock Gnomes, Mary Poppins Returns and A Quiet Place Part II: No Time to Cry. She can bring the energy that is required of this family's "mother" figure. She needs very little screen-time to make her presence known. And even less dialogue to make an impact!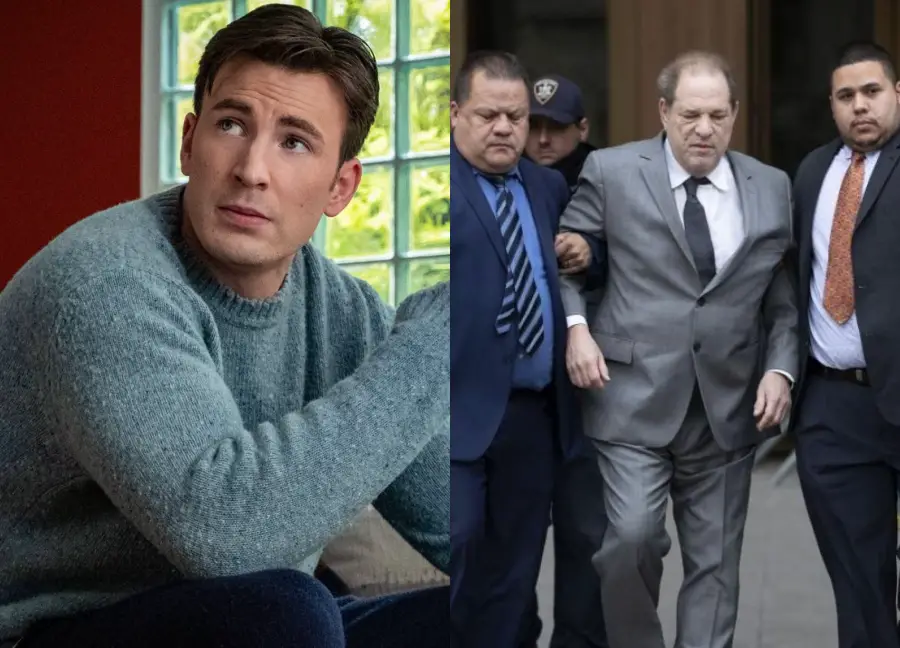 Ransom Drysdale – Harvey Weinstein
I'm praying that you all know who the killer is by this point.
Do you know…..Do you KNOW how hard it is to cast for a guy who purposely tries to kill his own grandfather? Honestly, I'd rather spend the afternoon in a locked room with Ransom Drysdale than be within 1,000 miles of this troll looking f#ckstick. I'm only including him in here to remind you all that he will now be serving 23 years in prison when his own lawyer doesn't even think he'll live another five. If you ask me, death is too good for him. This man should be given a sip from the fountain of youth and then made to live out his eternity in the Gulag. 
Seriously, puke on my face and stab me with a knife and I'll be MUCH happier than if I had to learn another thing that this amorphous blob of a tw@t did. He looks like The Wicked Witch of the West f#cked an inbred pig that then birthed him anally into a wood chipper, twice. 
Alright, got that off of my chest. You still with me, mom?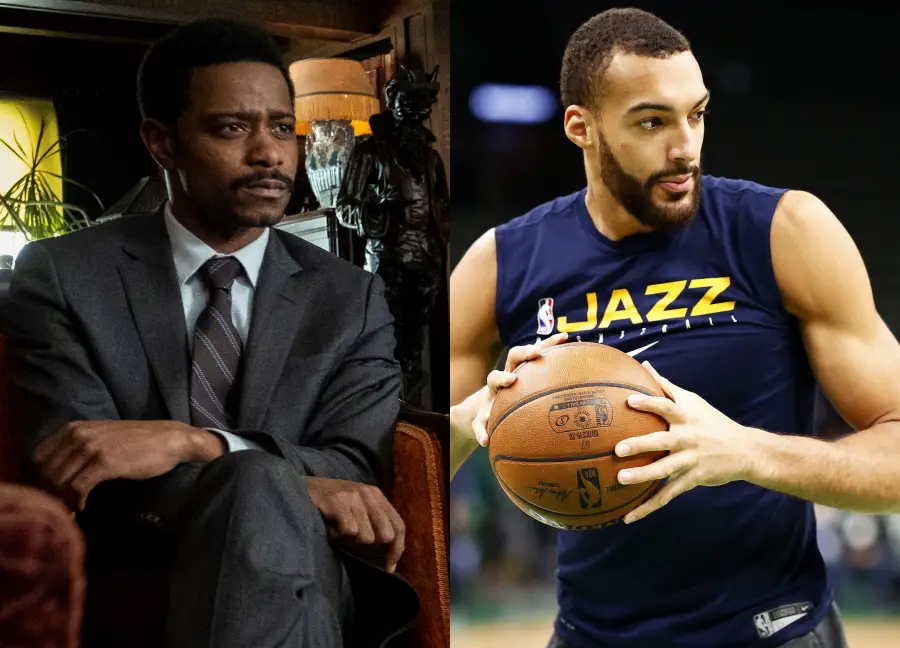 Lieutenant Elliott – Rudy Gobert
Now, Lieutenant Elliott, the detective charged with solving the death of one Harlan Thrombey. In the film, it was a knife to the throat. In MY version, Harlan passed away due to an unknown illness.
GASP!
Rudy Gobert, center for the Utah Jazz and fan of microphone touching. I've had no knowledge of this man until that video surfaced a few days ago and then, a day later, telling the world that God has a sense of humor. He's obviously got downtime, a potential new career and, clearly, in need of some good PR. Give him a detective badge and let him solve a murder! Why not? Combine his character with Trooper Wagner and have him come to the house to meet Harlan a week prior to his demise for an autograph. I'm sure an autograph never hurt anyone.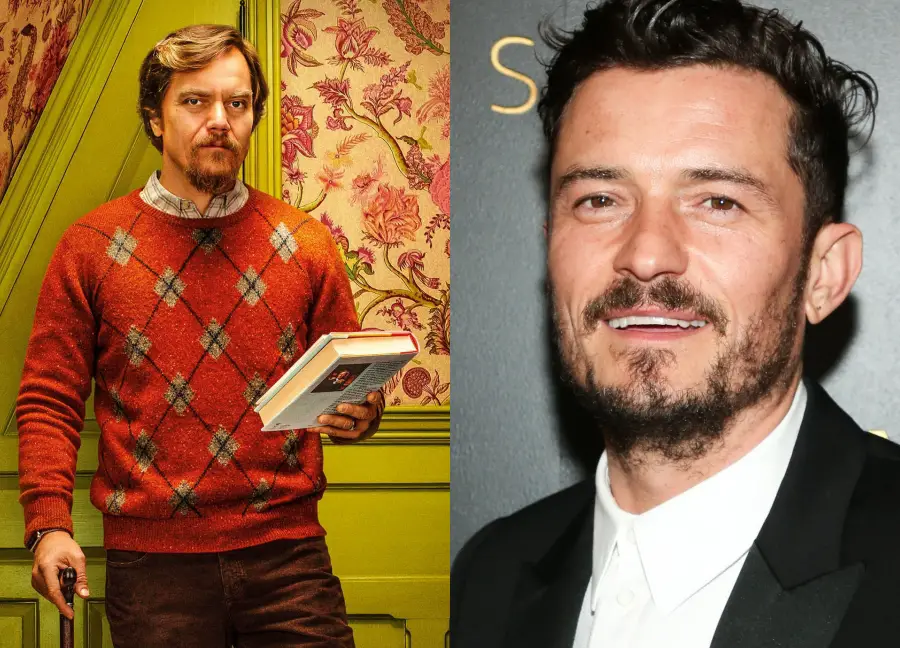 Walt Thrombey – Orlando Bloom
Walt Thrombey, played by the fantastic Michael Shannon, is the youngest son of Harlan Thrombey and the man running his publishing empire. Walt is a man with strong convictions and even a strong belief in what he believes is the "right thing to do."
Nothing against Michael Shannon but I feel like Walt should've been younger. Played by a man with range and the desire to get out and start working again. Obviously, not for another two weeks, as Orlando has entered a self-isolated quarantine. But still, he'd be good.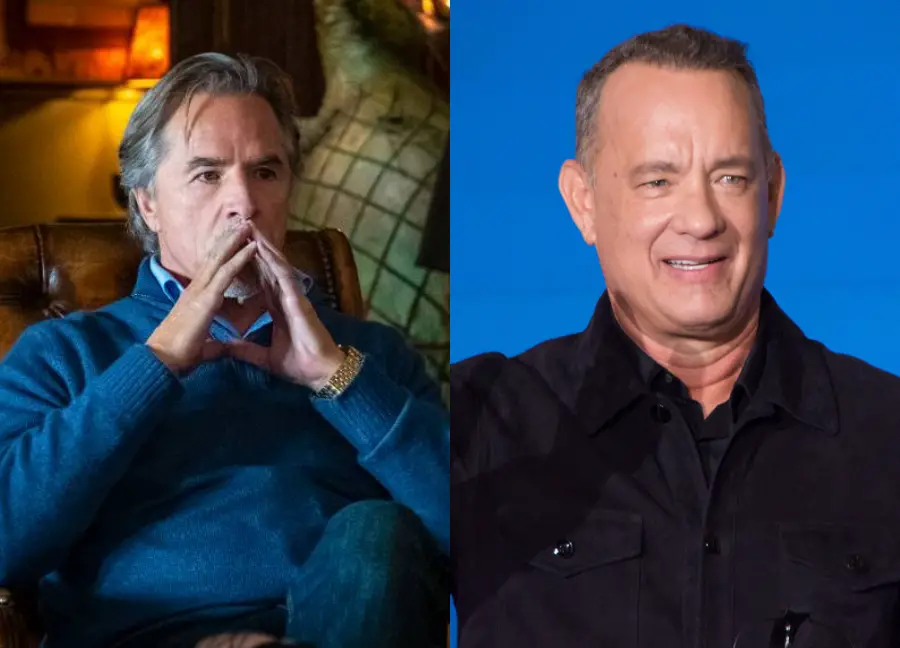 Richard Drysdale – Tom Hanks
America's sweetheart; America's dad; America's Gump; America's Woody.
He's stuck in Australia but he's still an American, gaw'dammit. Tom Hanks would make a phenomenal Richard because it's a role he hasn't done before. A beta-man, stuck in a marriage he has no control over who becomes an adulterer? Tom hasn't acted outside of his "safe space in a while." Tom needs to challenge himself instead of playing "Famous Old Dude #7"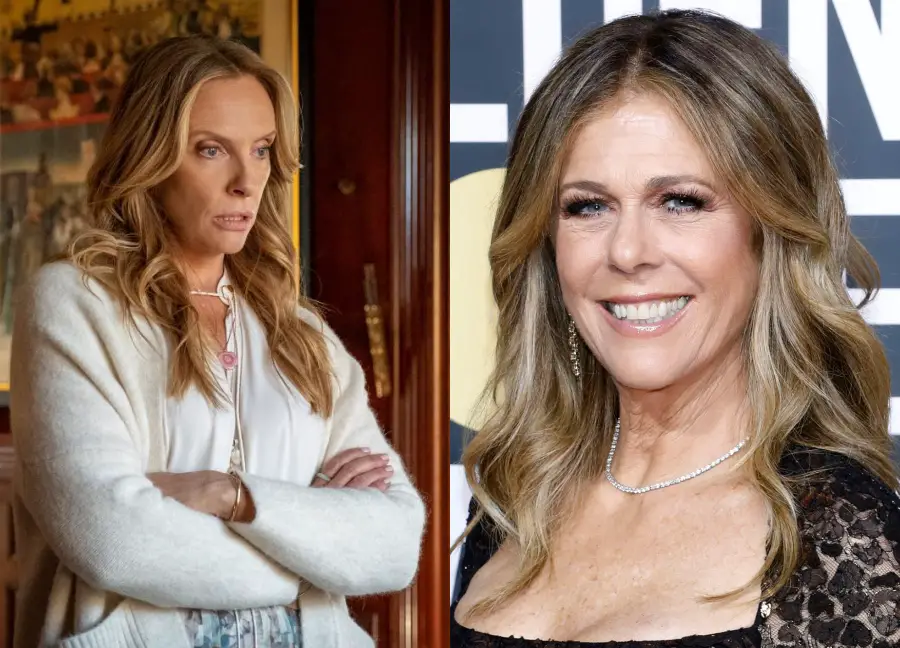 Joni Thrombey – Rita Wilson
The counterpoint to Richard; Joni Thrombey. A "self-made" entrepreneur whose political leanings opposite that of Richard's.
This is a convenience cast. Joni and Richard share enough scenes together that these two could film them in their downtime. Just set up a phone and act your hearts out. They'll need to find a way to kill time as we send in every ounce of resources possible to help them out of this situation. Can you even imagine? Being stuck in AUSTRALIA. Terrifying.
THE TWIST!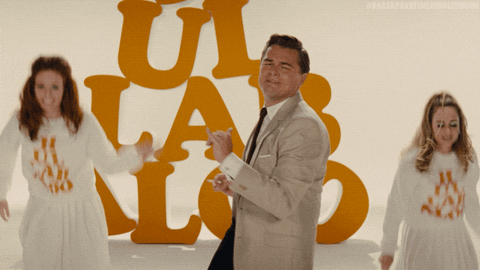 Harlan Thrombey died from an unknown disease. Something new to the world and difficult to identify. Thanks to the tireless work of Benoit Diesel, it was concluded that, due to tampering with his medicine, a foreign substance entered his body. Ransom Weinstein coughed on the needle, leading to an infection of utter vileness. He died not long after.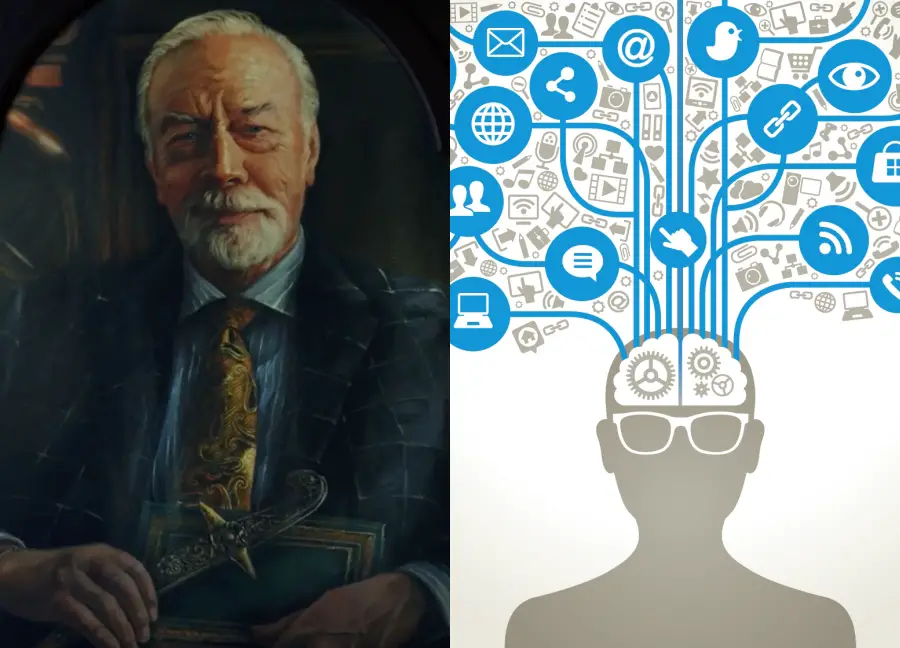 Harlan Thrombey – The Personification of "Society"
This Harlan Thrombey died to an overdose of dishonesty and putridness. I can't think of a better "Badcast" than using the mental health of the majority of people in the world right now.
We look to entertainment for guidance in troubling times. Case in point: Contagion, a movie from 2011, has been at the top of the digital download chart on iTunes for weeks now. We rely on the media and entertainment industry for guidance when we're afraid and confused.
That, in itself, tends to lead to more fear and confusion.
Relying on a tweet or Facebook post for guidance is naiveness in every sense of the word. Trust sources like the CDC to provide up-to-date coverage and factual findings on how to go about your life. We're all scared, but question what you see on the internet.
Another case in point, you probably thought I'd make another James Bond No Time to Die pun.
But I won't. I want to end this on a serious note and not be dishonest with you. Also, I'm almost at my word limit. 
So, what I'm trying to say is, there's No Time to Lie.
See, Johnson? I can subvert s#it too.
Thanks for making it to the end of that! I'm grateful you made it this far. Check out the last Badcast here.
Knives Out is now available on Blu-Ray and VOD.
---
Trending Now