Badcasting 'Deadpool'
Posted On February 23, 2020
---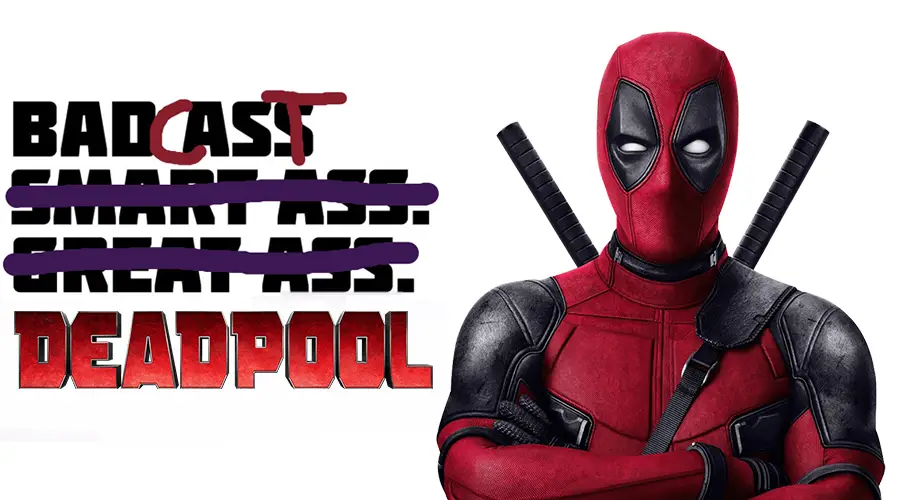 Welcome to Badcasting! A way for you to kill time at work or something to read while ignoring your much more important responsibilities! Here, we take a look at past films or characters and reimagine them with different actors. This isn't a reflection on the quality of the film or the talents of specific actors or actresses but instead looking at what could, and in some cases, should have been.
This week's film: Deadpool.

Could there be spoilers in this? Who knows! But go out and watch the movie anyway.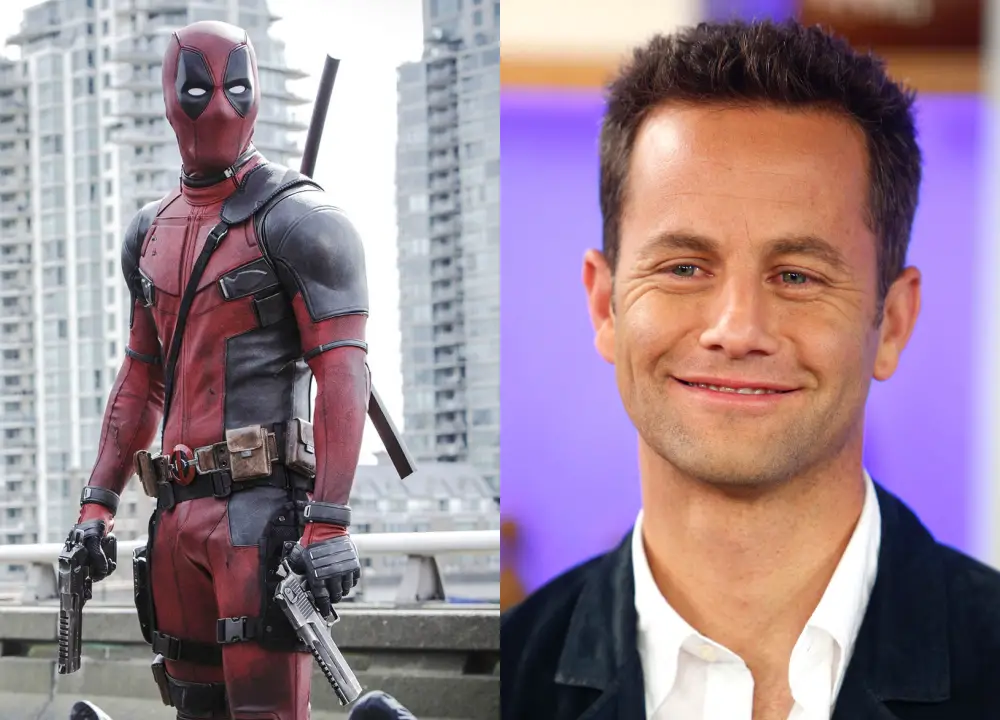 Wade Wilson/Deadpool – Kirk Cameron
I'm starting off this Badcast as I always do, with the main character. This time around, we have the potty-mouthed mercenary, Wade Wilson. We learn, through first act flashbacks, that he's a gun for hire with a heart of gold. However, I never really got the "heart of gold" aspect out of Reynolds' performance. That is why I chose a man literally next to godliness, Kirk "The Merc" Cameron.
Mr. Cameron rose to prominence on the sitcom Growing Pains. A show that I had never heard of, or care to watch. Where I know him best is from the film Kirk Cameron Saving Christmas where Mr. Cameron risks his life saving Santa from the Taliban, or something. I haven't seen the movie but what else would there be to save?
Kirk should be given the chance to take a swing at swinging those katanas around and telling bad guys where they can shove it. He, probably, has the range and the drive to get as ripped as Ryan Reynolds. And, thanks to "The Real Heroes Here," he will have the perfect, quippy retort directed at everyone he comes across.
This is also now a Disney property so tip-toeing around more adult humor will be a priority.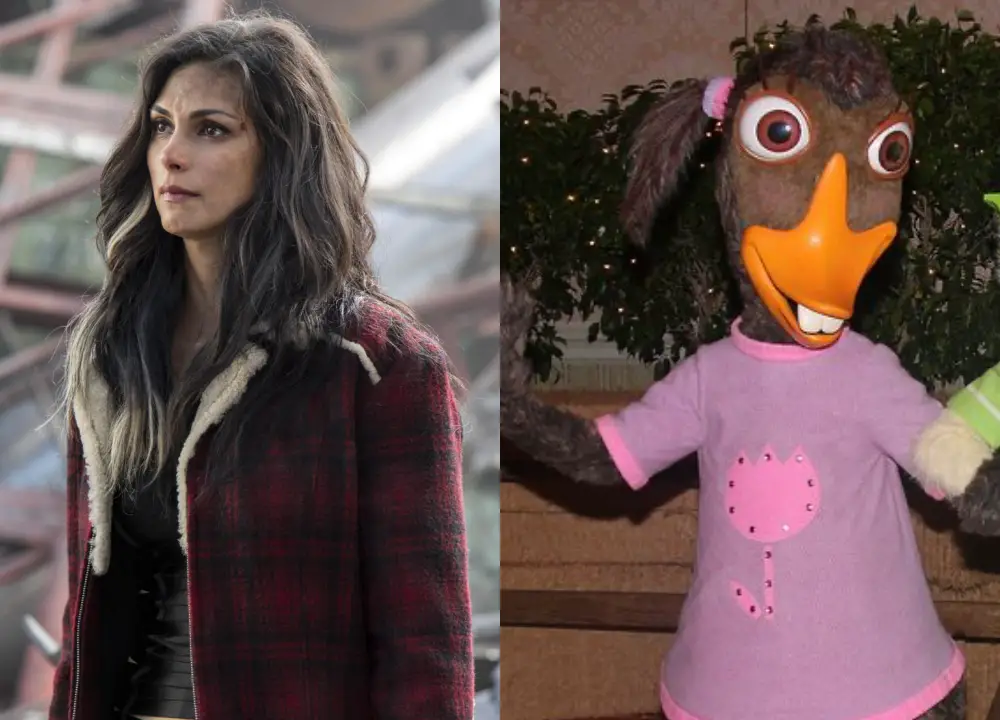 A Hot Chick – Morena Baccarin in this Ugly Duckling Costume
We now go on to Vanessa: Wade's love interest. Vanessa is a "lady of the night" that Wade falls for. She is a tough, witty, strong woman who gives Wade's humor a run for it's money. The role was played eloquently by Morena Baccarin and I'd be remiss about losing her for potential sequels. She was the heart of this film and it's hard to imagine a Deadpool movie where she isn't prominent throughout.
However, some of her more graphic scenes are not entirely suitable for all audiences. Her performance is masterful but the outfits and acts are questionable. So to stay in-line with her billing as "A Hot Chick," and to utilize that corporate synergy at the Disney Company, I'll be putting her in the sexiest costume I can find: Ugly Duckling from Chicken Little. She can give the same performance while avoiding any overtly raunchy scenes with her co-stars.
The scene at the strip club will now be changed to a scene in Disneyland where Wade walks around looking for her. Synergy, BABY!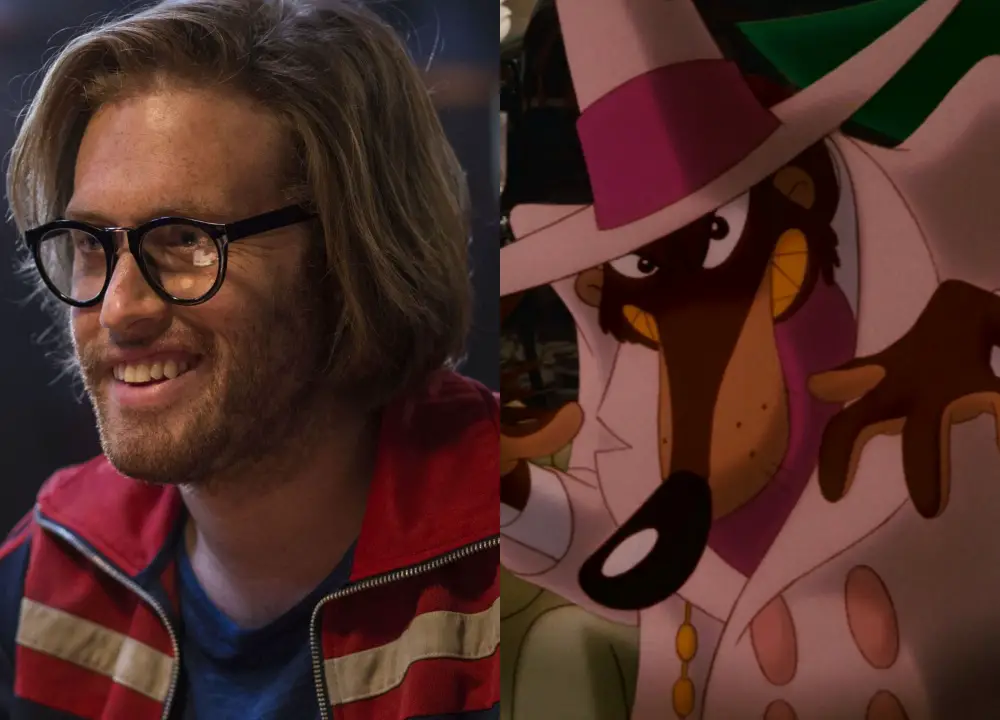 Weasel – Smartass
Weasel is Wade's closest friend who is also a bartender. Like so many people, bartenders have become like family members to them. They are our confidants and purveyors of alcohol. It's no surprise that a man working in such a grimy field would find solace in a bartender. In the film, we see Weasel portrayed as a smartass by TJ Miller. I have never seen a more golden opportunity to hire an ex-employee for a role in my life.
Disney now has the chance to recast Weasel with Smartass (Smarty for TV) the Weasel for subsequent sequels. Smartass had his breakout/only role in the classic Who Framed Roger Rabbit and has been struggling to find work ever since. Mainly because he was disintegrated in a tub of acid. It's hard to find an actor with as much swagger and style as Smartass. This man (weasel) oozes confidence and sex-appeal and the fact he looks like an anthropomorphic pimp in a bar that has prostitutes just makes his casting all the more credible.
And how Deadpool/Disney would it be to have the main character be best friends with a cartoon? Win/win/win.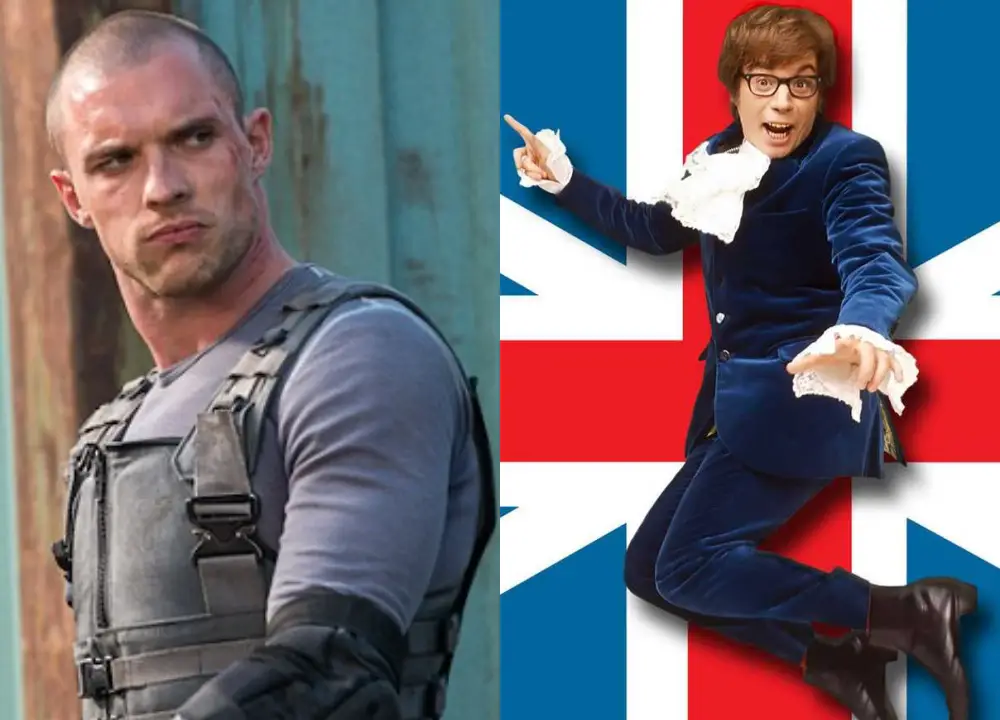 A British Villain – Austin Powers
I know what you're thinking "Bald British guy was so memorable! And Austin Powers would never commit such heinous acts!" Well, sit right now and let me paint you a story:
Austin Powers, after years of being a super spy, is forced to retire due to an influx of mutant threats. He falls out of the public's eye and begins to lose his once glorious hair. Austin, now lost and adrift for his identity, takes on a fake name "Francis" and an even faker name "Ajax."  He examines the world around him and realizes that he needs to progress the story, so he starts creating mutant soldiers for sale.
Tell me that doesn't send shivers down your spine.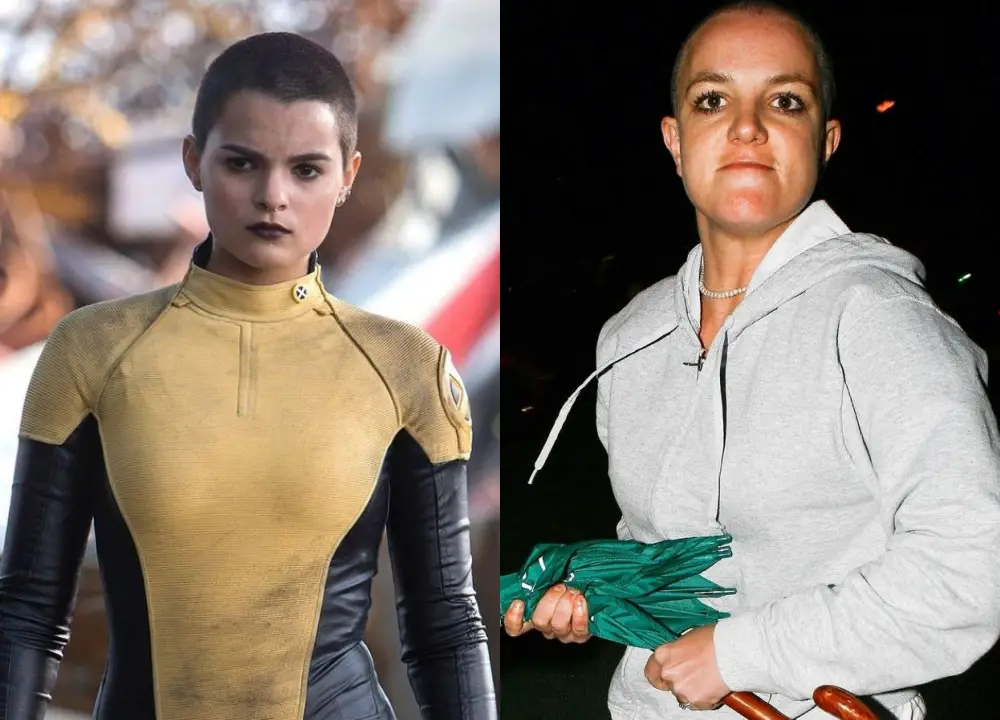 Negasonic Teenage Warhead – 2007 Britney Spears
You know what a Warhead is?
Toxic.
Between the shaved head and that awful pun, is there really anything else you need out of this casting?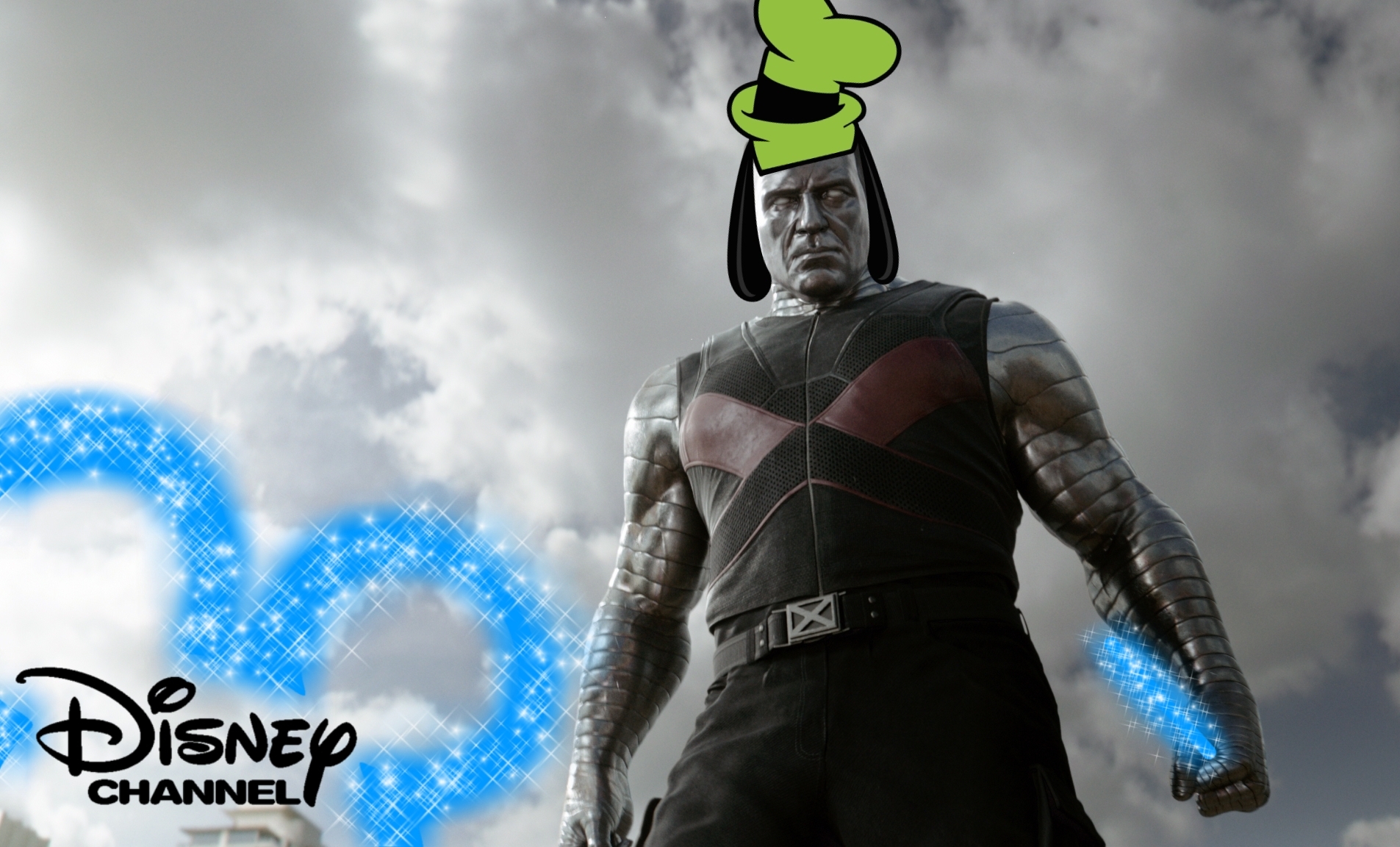 A CGI Character – Goofylossus
Honestly, it's only a matter of time.
—-
Thank you for reading this Badcast! Check out the previous edition right here.
Deadpool is available on VOD or Blu-Ray now. Surprisingly not on Disney+ (yet).
—–
Did you enjoy this article? If so, consider visiting our YouTube channel, where we discuss the latest and greatest in pop culture news.
---
Trending Now