'Twins' Sequel 'Triplets' Starring Tracy Morgan, Arnold Schwarzenegger, & Danny DeVito In The Works
Posted On September 14, 2021
---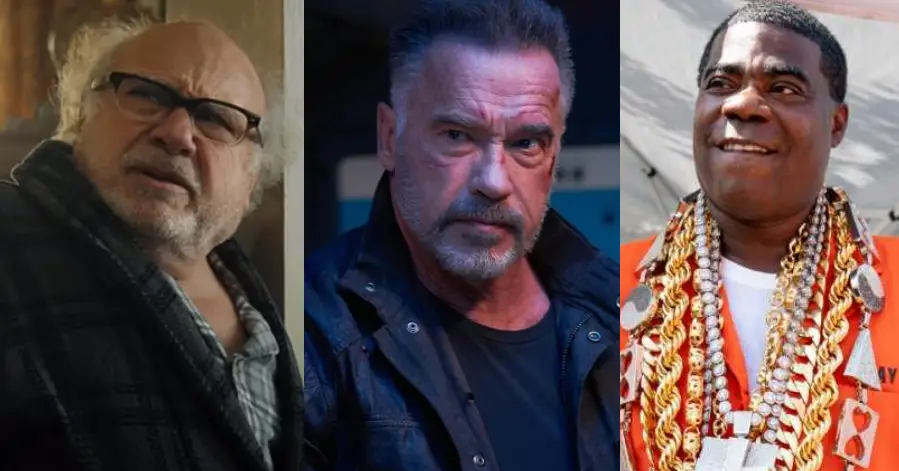 The Toronto International Film Festival is well underway with Full Circle's very own Ileana Meléndez, Mark Tan, and Josie Meléndez right in the middle of all the action. One surprising package announced at the event is a sequel to the classic 1988 comedy Twins with Arnold Schwarzenegger and Danny DeVito returning to reprise their roles. Additionally, as first reported by Deadline, Tracy Morgan is joining in on the fun in the sequel, titled Triplets.
33 years after the release of the original feature, director and producer Ivan Reitman will return to helm the follow-up. Screenwriters Dylan Dawson and Lucas Kavner will pen the script with  CAA Media Finance and Rocket Science handling domestic and international sales. Per the initial report, the film will follow brothers Julian (Schwarzenegger) and Vincent (DeVito). However, they discover they are part of a trio and set out to find their long-lost third brother (Morgan). In a statement, Reitman explains how the sequel came to be, with Eddie Murphy reportedly originally involved.
"Twins was quite successful, and some years after, this whole thing started with Arnold meeting Eddie Murphy, and the suggestion came from one of them," Reitman says. "It was, 'I should be a triplet, that could be a very funny comedy.' We started a script with Eddie, and after the success, he had with Amazon Prime on Coming 2 America, he got himself booked up heavily. And we knew we were going to make it at the beginning of next year. However, I'd been good friends with Tracy Morgan for a long time. I think he is one of the funniest men in the world. I thought he would make a terrific triplet, and we rewrote the whole script for him. Now, we'll go out and try and put the money together and get it made."
Tracy Morgan is one of the most beloved comedians of his generation. Thanks to memorable roles on Saturday Night Live and 30 Rock, Morgan has earned that "one funniest men in the world" praise. Most recently, Morgan appeared alongside Eddie Murphy in Coming 2 America and voiced Captain Caveman in 2020's Scoob!. Additionally, one of the greatest living actors, Danny DeVito's recent credits includes Dumbo and Jumanji: The Next Level. Next, DeVito joins Morgan Freeman and Al Pacino in Taylor Hackford's Sniff. Meanwhile, the former Governor of California, Schwarzenegger, continues to churn our memorable action flicks. Up next, the actor will star in Kung Fury 2, opposite Michael Fassbender.
What do you think? Will you watch a Twins sequel? Let us know your thoughts in the comments below!
—
Did you enjoy this article? If so, consider visiting our YouTube channel, where we discuss the latest and greatest in pop culture news.
---
Trending Now