Ryan Gosling To Star In Phil Lord & Chris Miller's 'Project Hail Mary'
---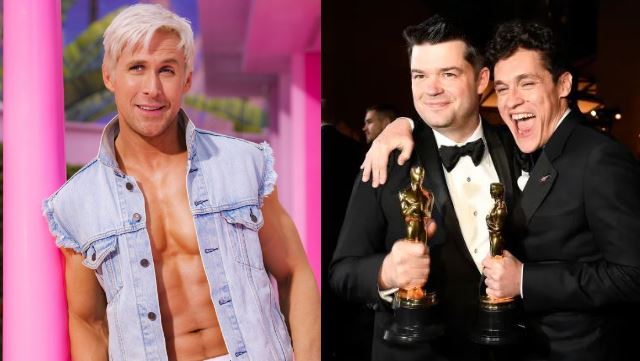 Phil Lord and Chris Miller are one of the most successful and revered filmmaker duos in Hollywood. With a multitude of successful projects across TV, film, and animation, Miller and Lord will next set their sights on the stars. During a recent conversation with The Hollywood Reporter to hype the highly anticipated film Spider-Man: Across the Spider-Verse, it was revealed that the two will direct a new film titled Project Hail Mary with Ryan Gosling attached to star.
Based on author Andy Weir's 2021 science fiction novel of the same name, Project Hail Mary. Set in the near future, it focused on middle school-teacher-turned-astronaut Ryland Grace, who wakes up from a coma alone in a spaceship afflicted with amnesia. As he gradually remembers that he was sent 12 light-years from Earth to find a way to reverse a solar event that could cause the extinction of humanity. Notably, the book was a finalist for the 2022 Hugo Award for Best Novel. Amy Pascal will produce the feature along with the aforementioned Andy Weir.
Within the initial report, Lord and Miller talk about their excitement to direct their first live-action project with exiting 2018's Solo: A Star Wars Story.
"The Solo experience clarified what was important to us," Lord says. "In the case of Hail Mary, it's kind of radically benevolent. And it's going to be hard."  "Having one of your main characters have no face and speak through music is a challenge that's crazy enough that we would want to take it on," says Miller.
Ryan Gosling is a Golden Globe Award winner best known for massive hit films like Blade Runner 2049, First Man, and La La Land. Most recently, Gosling starred alongside Chris Evans in Anthony and Joe Russo's Netflix film The Gray Man. Up next, Gosling will star alongside Margot Robbie in one of the most anticipated films of 2023 Barbie.
What do you think? Are you excited about Lord and Miller teaming up with Ryan Gosling? Let us know your thoughts in the comments below!
—–
Did you enjoy this article? If so, consider visiting our YouTube channel, where we discuss the latest and greatest in pop culture news.
---
Trending Now