How 'Dune' Can Become The Box Office Hit That 'Blade Runner 2049' Wasn't
---
Dune director Denis Villeneuve is eager to right the box office wrongs of Blade Runner 2049 with his upcoming adaptation of Frank Herbert's sci-fi epic. But to understand how Villeneuve got here in the first place, we have to go back to 2017 when he achieved the impossible by delivering a sequel to Ridley Scott's Blade Runner that was arguably better than the 1982 original.
Combining big-budget spectacle with a strong auteurist vision, Villeneuve's arthouse blockbuster Blade Runner 2049 garnered near-universal acclaim and epitomized the saying, "they don't make movies like this anymore." Apparently there's a reason for that adage, though, because Blade Runner 2049 ultimately sputtered in its opening weekend and was dubbed a flop.
As for the reason, some have cited the 35-year gap between films, difficult premise, and tight-lipped marketing campaign as possible explanations for the film's "failure," ultimately making it too inaccessible for mainstream audiences. Alcon Entertainment, the producer and financier behind Blade Runner 2049, took an $80 million hit on the venture. For most filmmakers, a financial misstep of that size normally precludes them from getting the opportunity to follow up with another project of similar ambition.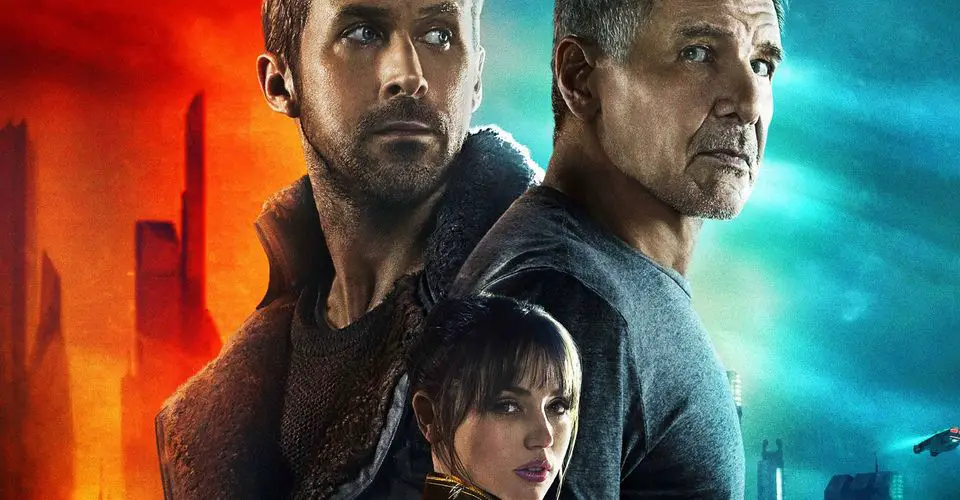 But Denis Villeneuve is no ordinary filmmaker, having quickly amassed one of the most impressive bodies of work over the last decade with such films as Prisoners, Sicario, and Arrival alongside his acclaimed, early foreign-language work including Polytechnique and Incendies. In the years since Blade Runner 2049, he's had some time to reflect on the mistakes that might have led to the film's disappointing box office run. For his follow-up, Villeneuve certainly isn't taking the path of least resistance and intends to prove that he's capable of producing a bonafide hit by tackling the granddaddy of science fiction literature.
Set thousands of years in the future on the brutal desert planet of Arrakis, Dune follows the young Paul Atreides as he becomes caught in a volatile interstellar feudal conflict over a powerful mind-altering drug – simply known as "spice" – while navigating his own destiny as heir to a powerful royal family, messiah figure to the native Fremen of Arrakis, and pawn in a plan for the evolution of humankind. To reduce the scope of Dune down to such a short description is almost offensive when the true nature of Frank Herbert's vision is so much more strange and majestic. There's giant worms, human-computer assassins, a floating obese villain, blue-eyed spice addicts, breeding programs, and fully conscious "pre-born" children still in the womb.
If you're thinking, "that sounds even more complicated than Blade Runner," you're not wrong. There's a reason why Dune has long been considered one of Hollywood's most elusive properties, from the swing-and-miss (or cult classic depending on who you ask) of David Lynch's 1984 adaptation to Alejandro Jodorowsky's legendary project that was never made. But compared to the cold, dystopian world of Blade Runner in which audiences are asked to sympathize with androids contemplating what it means to be human, Dune is actually an easier sell once you get past the surface level weirdness of it all, because the themes are universal. At its core, Dune is a coming of age story about a boy trapped between a life chosen for him and the path he must choose for himself. It's the quintessential hero's journey, just far more trippy.
It's also "a call to action for the youth" as Denis Villeneuve described to Vanity Fair last month because while the emotional stakes of Dune are unmistakably relatable, Frank Herbert was equally concerned with the institutional and power dynamics that shape the way civilizations become corroded as they engage in endless wars and take more and more from the world that sustains them. His text is riddled with cautionary tales past and present where the hubris and selfishness of man gave way to the fall of empires and ecological destruction.
At this particular moment in our own history, we're faced with mounting physical and existential threats as we stare down a dire potential future on the brink of environmental and governmental collapse. Frankly, now is the right time for a story like Dune to teach us something about what happens when you strip a planet bare of its natural resources and ignore the consequences.
In the same way that Game of Thrones or Star Wars have captured the hearts and minds of millions under the guise of niche fantasy stories about dragons and space wizards, so too can Dune appeal to the masses with its commentary on gender, politics, spirituality, and environmentalism while also marketing itself as an epic adventure. But in order to reach new audiences beyond the core Dune fan, Villeneuve is going to have to be more transparent than he was with Blade Runner 2049. That doesn't mean giving away every major plot point in a two and a half minute trailer, but it also doesn't mean obfuscating any semblance of the film's narrative until it's actually released.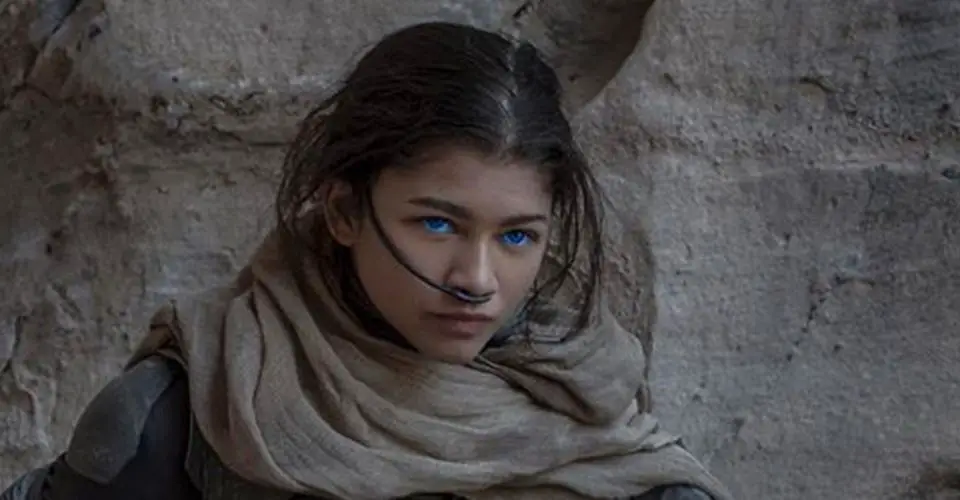 I understand why Warner Bros. and Villeneuve took that route for Blade Runner 2049, particularly in the face of an increasingly spoiler-friendly internet culture, but it's just not going to work for a film like Dune. And Villeneuve knows that, having since admitted that they made a mistake shrouding Blade Runner 2049 in such intense secrecy. I'm all for mystery but at what point does penning a letter to critics with a list of taboo points that resembles a redacted CIA document become too much? When you're talking about a sequel to a film that's over three decades old, some hand-holding was required.
Let's not forget, it was only years later after seven different cuts and closer analysis that the original Blade Runner entered the pantheon of sci-fi greats. To think that a sequel, no matter how good it was, would achieve the type of immediate success that its predecessor took decades to reach represented a fundamental misunderstanding of what Blade Runner was in the first place.
Dune, on the other hand, has remained a worldwide phenomenon since 1965 having sold millions of copies across more than a dozen languages, spawned five sequels, and in the process cultivated a much larger international and multigenerational fanbase for Villeneuve to tap into. These are the fans who will be instrumental in evangelizing Dune as word of mouth begins to spread in the lead-up to release. Because for the millions who have read Dune, there's an equal number of folks who don't know the slightest thing about it. It's those uninitiated movie-goers who will rely on more subjective indicators like which, if any, of their favorite actors are in the film.
This is where Villeneuve has another thing that Blade Runner 2049 didn't – a diverse and marketable cast. No disrespect to Ryan Gosling or Harrison Ford, both of whom I love dearly, but neither have ever been particularly strong box office draws when separated from more recognizable IP like Star Wars, for instance. Not to mention, the film failed to resonate with female audiences despite tantalizing performances from Sylvia Hoeks and Ana de Armas, the latter of whom has since had her breakout moment in Rian Johnson's Knives Out and is set to co-star in the next Bond sequel, No Time to Die, but was still flying under the radar during Blade Runner 2049.
This time around, Villeneuve has assembled what may become the best ensemble cast of any modern blockbuster. You've got: everyone's favorite heartthrob Timothee Chalamet; world-famous pop star and rising Hollywood royalty, Zendaya; Thanos himself, Josh Brolin; former WWE icon turned MCU fan-favorite, Dave Bautista; the once Khal Drogo of Game of Thrones now Aquaman of the DCEU, Jason Momoa; Star Wars swashbuckler and indie film king, Oscar Isaac; Mission Impossible goddess, Rebecca Ferguson. Believe it or not, the bench goes even deeper with respected Hollywood staples Javier Bardem, Stellan Skarsgård, and Charlotte Rampling to boot.
On their own, each of these actors may not be enough to sell the requisite number of tickets on name recognition alone, but together, they form an Avengers-level team of talent capable of intersecting almost every iconic pop culture touchstone over the last decade. As audiences become increasingly fragmented across individual pockets of fandom with franchise loyalty replacing a bygone era concept of what it once meant to be a "movie star", it's going to take this much variety to put people in seats for something that's wholly new to them.
The real test for Denis Villeneuve will be whether or not he can organically synthesize his directorial style into something that's more widely accessible to a broader audience while still retaining his core artistic sensibilities. Making a blockbuster based on existing IP is a much different beast than playing within a hyper-specific sandbox of your own creation. But it's not like Villeneuve hasn't made crowd-pleasers before. Sicario and Arrival are just two examples that are beloved among genre fans and casual audiences alike and aren't nearly as difficult to follow as some of his more experimental projects like Enemy. 
Villeneuve hasn't let me down yet, and I don't suspect he's going to start now. I believe in Dune, and so should you. Every day on Twitter we beg Hollywood to take bigger risks, so let's put our money where our mouths are if only to satisfy my selfish desire for a sequel so that Villeneuve can fulfill his grand plan for a two-parter. Who knows how many more big swings like this we'll get? What I do know is, if Villeneuve pulls this off, he will cement himself as one of the greatest filmmakers of all time.
Do you think Dune has what it takes to become a box office success? What about the film are you most looking forward to? Let us know in the comments below!
Dune hits theaters on December 18, 2020.
---
Trending Now