Star Wars Celebration 2022: Day 3 In Review
---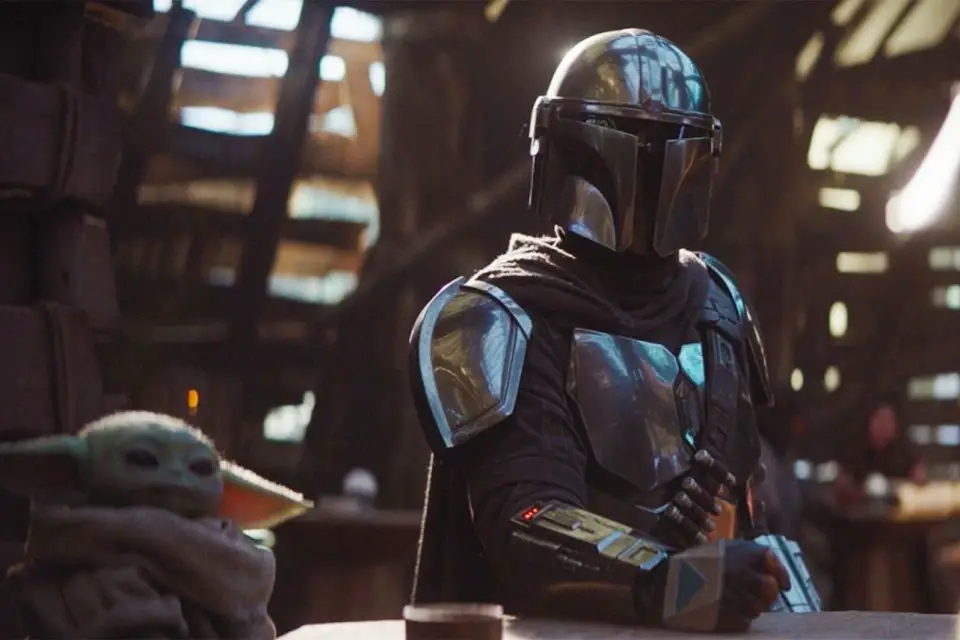 For full coverage of the biggest news from Star Wars Celebration Day 1, click here, or for Star Wars Celebration Day 2, click here! 
Star Wars Celebration is finally here, and as always, they come prepared with new and exciting announcements, teases, and things to chew on for the fans. Here are the highlights of day 2! 
Mando+ :  A Conversation with Jon Favreau & Dave Filoni

For the second Star Wars Celebration Favreau and Filoni have attended, they again brought some big details for the future of Disney+ media. With The Book of Boba Fett, Ahsoka, and The Mandalorian, they're reminding us it's "Mando+" because it's all one big connected story. They're happy The Mandalorian has brought new viewers to the films, as well as the animated shows, and also joked "nothing has never leaked". Except for Grogu and Luke Skywalker making an appearance of course.
Favreau stated he enjoys doing television, and will be doing it for awhile. And then he brings out the star of the universe, all three of them. Pedro Pascal, and the main men behind the suit, Brendon Wayne and Lateef Crowder enter, with Carl Weathers, Emily Swallow and Giancarlo Esposito following behind! Esposito said he was excited to be a character with very little direction, and that he appreciates Jon trusting him with it.
Temuera Morrison gets on to the panel, and is clearly having the time of his life with Star Wars. He talks about how many characters he signs autographs as. In regards to the lyrics people discovered in the last episode of The Book of Boba Fett, he said they were composer Ludwig Göransson's idea, and thanks him for all the music he's brought to the series.
Katee Sackoff and newly minted Executive Producer Rick Famuyiwa join the panel, and both refuse to pass along any spoilers. This brings them to the point of showing footage to the attendees! That starts the same as the one from Day 1, but is extended! Collider has a brief footage description which is below!
There is full footage shown of Mandalore in ruins, as well as a Star Destroyer! There are several Mandalorians shown, as well as Anzellans, the species of Babu Frik from The Rise of Skywalker!

Rosario Dawson and Natasha Liu Bordizzo, confirming the casting report from November 2021 that Bordizzo is live action Sabine Wren! A live action Chopper, as well as Grogu also make it to the panel, and then, after only three weeks of filming, they bring teaser footage for attendees! Thanks to ScreenRant we have a description.
We see Ahsoka Tano on a ship, as well as an appearance of Hera from behind! Sabine Wren is shown, in front of the Star Wars: Rebels mural from the series finale epilogue. There are several other shots, but one of note looks like a human hand on a table reaching out (like they're trying to use the force) on a coffee table far away from them.
Thanks to Star Wars News Net for the panel summary!
Tales of the Jedi

Rumored for months after a logo drop on a Lucasfilm Christmas present to staff, we finally have details on this animated anthology. It started as a side project for Filoni between seasons of The Mandalorian, born from ideas he had for The Clone Wars but didn't fit the overall narrative. It'll use the animation style of The Clone Wars, and focus on six shorts centered around Jedi Knights from the prequels, including a Jedi Count Dooku, padawan Qui-Gon Jinn (who will be voiced by Liam Neeson and his son), Mace Windu, and three episodes will focus on Ahsoka Tano. In regards to Ahsoka's episodes, we're told they have little dialogue, and feel like "visual poems".
The attendees are treated to one of the episodes, focusing on baby Ahsoka with her mother (voiced by Star Wars Battlefront II lead Janina Gavankar). According to Star Wars News Net reports were it felt "very Miyazaki", which Filoni confirmed. Kevin Kiner is confirmed to have made the original score for the entire show. The tone for the episodes will vary, and a trailer was shown, which featured shots from Padmé's funeral, Ahsoka getting a second saber, Bail Organa, and the one and only Yaddle fighting Dooku! One of the Ahsoka shorts also seems to be focusing on adapting events from the Ahsoka novel by E.K. Johnston.
Tales of the Jedi will premier in Fall 2022, and appears to be a limited series.
This concludes the wrap-up for Day 3 of Star Wars Celebration! What are you looking forward to for the rest of the event? Let us know in the comments below!
—–
Did you enjoy this article? If so, consider visiting our YouTube channel, where we discuss the latest and greatest in pop culture news.
---
Trending Now