Star Wars Celebration 2022: Day 1 In Review
---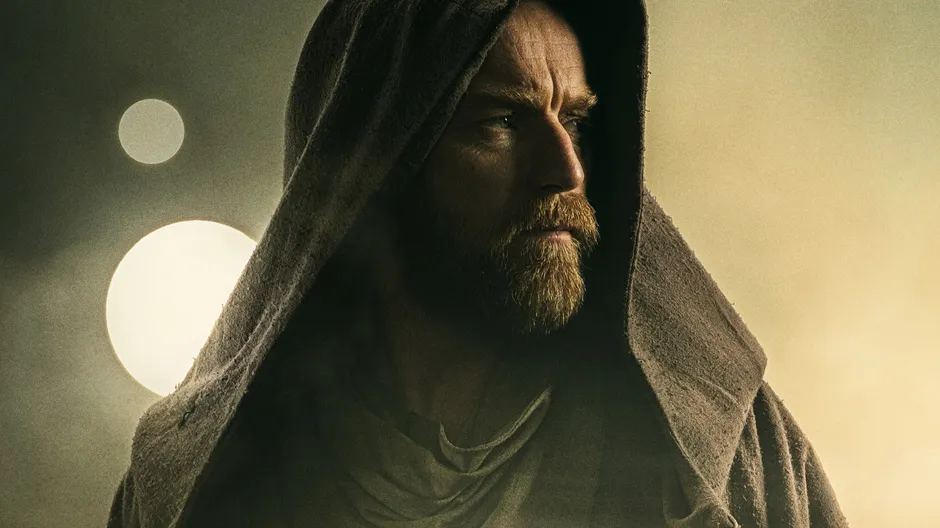 Star Wars Celebration is finally here, and as always, they come prepared with new and exciting announcements, teases, and things to chew on for the fans. Here are the highlights of day 1's major panels, including the Lucasfilm Studio Showcase, and The High Republic: For Light and Life.
Lucasfilm Studios
While this panel was not live-streamed, we were fortunate enough to grab on to several live tweets of the panel, and there is a highlights section on starwars.com.
Showrunner Deborah Chow was joined by several members of the Obi-Wan Kenobi limited series cast, including Hayden Christensen, Ewan McGregor, Moses Ingram, and Rubert Friend. We also got a live performance, conducted by John Williams of the Obi-Wan Kenobi theme. The show, which premieres on May 27th will deal with the aftermath of Order 66 in which the Empire is hunting Jedi survivors.
Chow said "It's quite a dark time period for the Jedi, but that's what also made it really interesting. It was a pretty incredible honor to get to tell a new story with these characters at this point in their lives." McGregor expressed his appreciation for the fans and said that's ultimately why he came back, while Friend and Christensen talked about lightsabers. "Picking up a lightsaber again, there's nothing like it," Christensen said. Friend mentioned he struggled not to make lightsaber noises all the time. Ingram said "It's crazy [being an Inquisitor], But not as crazy as this. I'm really happy to be here with you".

Andor actually brought something to Celebration this year, with a full teaser trailer, new poster, and new logo. The show will debut with two episodes on Disney+ on August 31, and we also now know that the show will be two seasons long. Season one will be the twelve episodes rumored and take viewers from 5 years before A New Hope, to four years before, and season two will also be twelve episodes, and cross the four years, right up to the start of Rogue One.
Diego Luna, Tony Gilroy, Genevieve O'Reilly, and Kathleen Kennedy were present for this part of the panel, and they spoke on why Cassian Andor resonates with so many: "This is the story about the people. It's a story that has the most to do with us. It's about what we can do, it's about the power we have". Story details for the show have been kept quiet still, Luna said he doesn't think we'll recognize Cassian. "He's a very selfish man"
O'Reilly first played Senator Mon Mothma in Revenge of the Sith, and returned 11 years later to play her in Rogue One, and came in again for Andor. "It's such a gift to come back to this role, I feel so lucky"
Check out the first teaser trailer for Andor below!
While this is the Star Wars Celebration, this was the Lucasfilm showcase, and with that, we got updates on Indiana Jones 5, including some concept art with Harrison Ford on stage. But we also got an official teaser trailer for the Willow series coming to Disney+ on November 30. The series takes place 20 years after the original and will return Joanne Whalley and Warwick Davis, as well as original director Ron Howard.

The "Mandoverse" team came up next, to talk about The Mandalorian season 3, as well as Ahsoka. Dave Filoni and Jon Favreau were the main ones talking, Filoni taking time away as Ahsoka is currently in production. Rosario Dawson couldn't attend, but she did send a video, where we got a new look at an adjusted Lekku length on her headpiece. She confirmed the show will air at some point next year, which led to The Mandalorian talk where they revealed the show will premiere in February 2023, and aired a trailer for the people in attendance. We do have some footage descriptions from ScreenRant.
The footage shows the Armorer with Grogu and Din, saying redemption is no longer possible. Din wants to go to Mandalore for his redemption against his transgressions of removing his helmet. There's a lot of action with ships, but they do end up on Mandalore, ending up in what looks like a very familiar throne room. There's intensity between Bo Katan and Din, as Bo is positioned as the leader of Mandalore, even talking about Din's "cult". The teaser ends with an ominous question from Bo-Katan to Grogu: "Did you think your dad was the only Mandalorian?"

Jon Watts and Chris Ford came to the stage to talk about the recently announced series, previously only known as "Grammar Rodeo". The show is entitled Skeleton Crew and will star four kids, along with Jude Law. The show centers around a group of children lost in space, and be set in the "Mandoverse" time frame. Watts said, "It's the story of their journey trying to find their way home. It stars four kids, but it is not a kids' show". The show in rumors has been discussed as "Star Wars meets Stranger Things" Skeleton Crew will debut in 2023.
The High Republic: For Light and Life
There were several reveals for The High Republic Phase 2: Quest of the Jedi, all of which Star Wars News Net has collected. We learn there are two chancellors, one in the outer rim, focused on the core, and one on Coruscant focused on expansion. We also see two teams focused on pathfinding (hyperspace routes), and a communication team looking to establish galaxy-wide communication infrastructure. They revealed looks at the two primary antagonists, and a couple of Jedi members as well!
We got several covers reveals for wave one, and an audio drama reveals entitled Battle of Jedha by George Mann. A reveal at titles for wave two of the publishing initiative includes Cataclysm an adult novel by Lydia Kang, Quest for Planet X a middle-grade novel by Tessa Gratton, and Path of Vengeance, a young adult novel by Cavan Scott.
This concludes the wrap-up for Day 1 of Star Wars Celebration! What are you looking forward to for the rest of the event? Let us know in the comments below!
—–
Did you enjoy this article? If so, consider visiting our YouTube channel, where we discuss the latest and greatest in pop culture news.
---
Trending Now