'Star Wars': Five Ideas On Where The Saga Could Go Next
---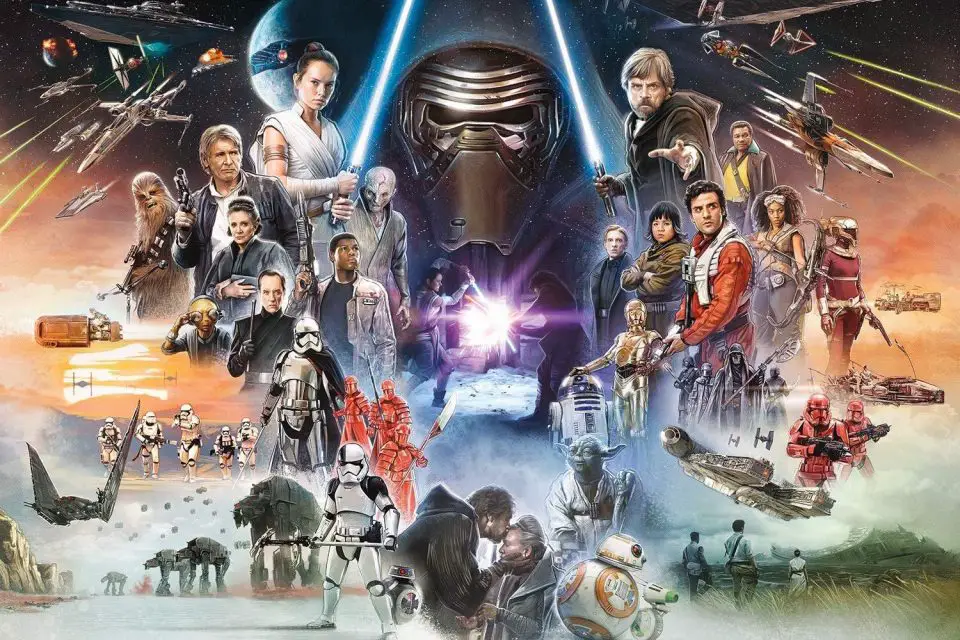 Though the Skywalker saga came to an end this past Christmas, Star Wars is a franchise full of timeless stories. Generations of the past cling to stories they hold dear, and fans yet to be born will discover ones yet to be told. Such is the way with all good tales of heroes, villains, and the many fantastical worlds they inhabit. As Star Wars continues to evolve, its fans will too, yearning for more diverse and complex journeys throughout the galaxy they've come to know and love.
The franchise's potential is absolutely limitless, especially now with Disney's enormous financial backing. The Skywalker family's story may be over, but the narrative reaches George Lucas' universe stretches far beyond just Vader and his kin. Star Wars is a realm of endless possibilities. Here, we'll explore some ideas of what we'd like to see from Lucasfilm and the Mouse House in TV and film.
Mace Windu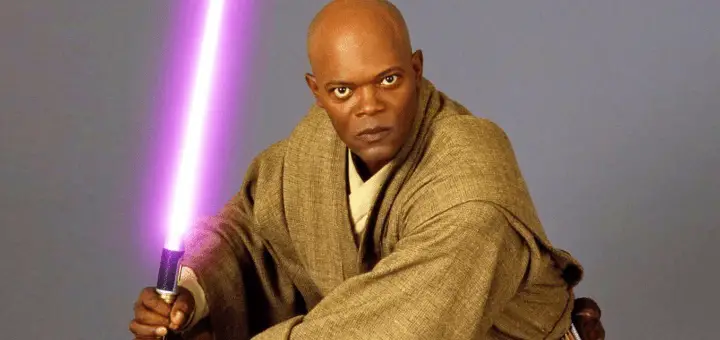 Lucasfilm has greenlit two spinoffs featuring fan-favorite characters Obi-Wan Kenobi and Cassian Andor, with Ewan McGregor and Diego Luna both returning respectively. Samuel L. Jackson's Mace Windu has remained consistently popular over the years, and the stoic Jedi knight is more than rightfully deserving of his own Disney+ series. It's a shame we never got to explore the depths of the character, as Jackson is an incredibly gifted actor, to say the least. Windu's aggressive attitude is uncommon for that of a Jedi, and his failure to prevent Palpatine's rise to power could serve as a springboard for a story set between Episodes III and IV. The pitch I have in mind could be controversial, but it's one I believe would explore Windu at his most vulnerable as well as his most powerful.
Set ten or so years after Revenge of the Sith, the series finds a weary Mace Windu living quietly on an Outer Rim world after narrowly escaping Order 66 on Coruscant. Ridden with guilt over his failure to kill the Emperor, he blames himself for the rise of the Empire as a result. His faith shattered, Windu has left the Jedi way of life behind him. He's since taken on a new identity, and his new lifestyle has brought him some semblance of peace in the dark days of Imperial reign. However, elsewhere in the galaxy, a young Force-sensitive girl is on the run from the Empire, a pursuit that eventually makes its way to Windu's home. His cover blown, Mace's new adventure finds him confronting Imperial Inquisitors, his troubled past and forming new bonds along the way.
This emotionally cold version of Mace Windu would conflict heavily with the bright-eyed young woman who stumbled upon him, but the two would form a close father/daughter relationship as the story progresses. What ultimately unfolds is an intensely personal journey about faith, legacy, and family. I do understand that this would be quite a departure from the devout Force follower Mace was in the prequels, but a tale about a lonely warrior finding his way back to his abandoned ideology is appealing to me. Such a story could make for something akin to the Star Wars version of Logan, and a more mature exploration of a fan-favorite character that the now-grown prequel audience could truly appreciate.
The First Jedi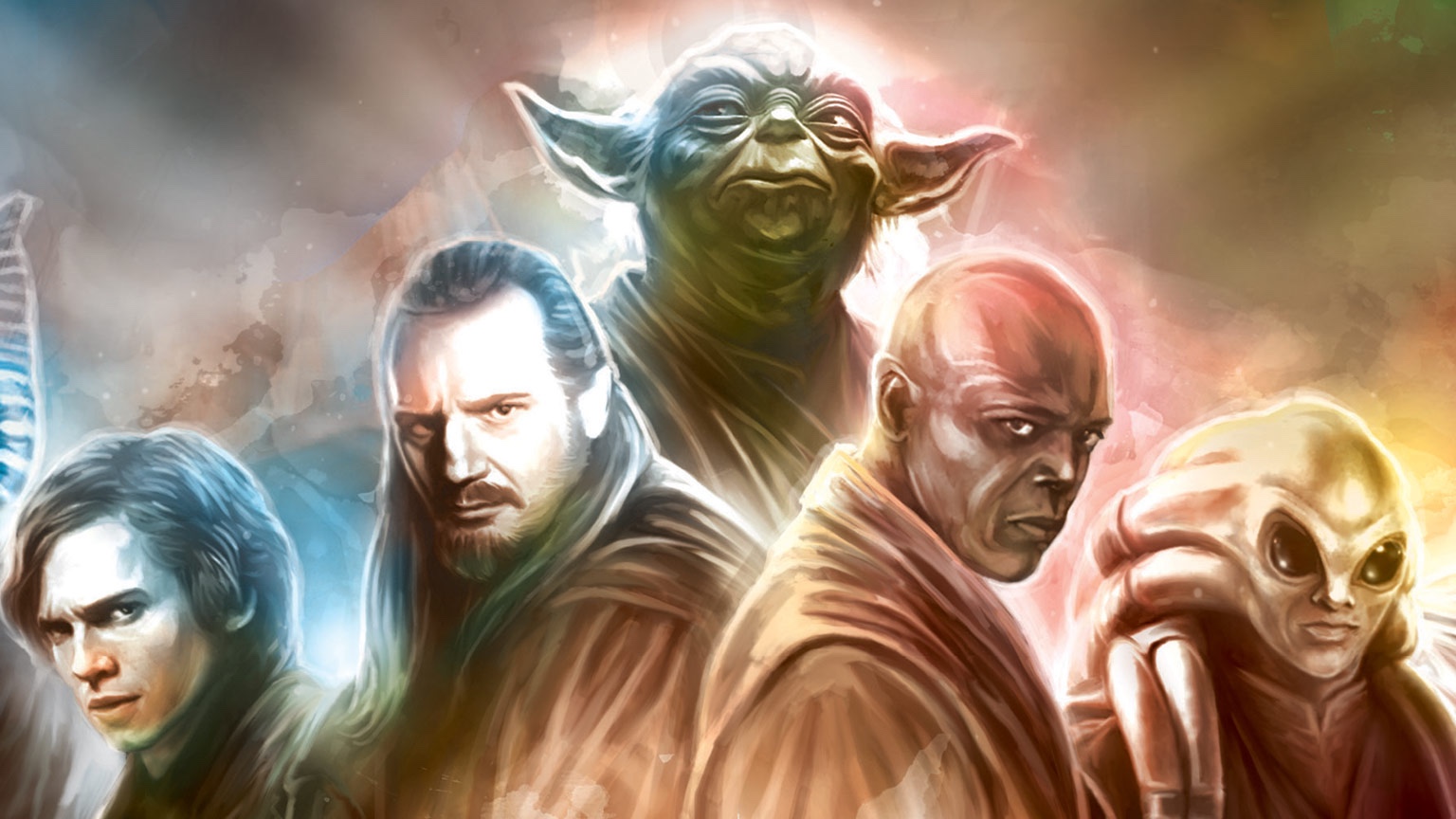 A project of this magnitude would obviously tread dangerous ground. Exploring the origin of the Jedi or perhaps even the Force itself is a massive undertaking. But with the right creative team, it could make for an absolutely incredible Star Wars experience. The Jedi Order is said to be thousands of years old, after all. Wouldn't it be fun to explore the story of the very first Jedi knight and the origin of the Force? The story of the original Jedi was something already elaborated on in the Legends canon, but the topic remains untouched in the current continuity. An endeavor this massive would serve beyond a single film, and perhaps an entire trilogy.
Set many thousands of years before the prequel trilogy, the story of the first Jedi would explore the discovery of the Force, and the subsequent founding of the first Jedi Order. We'd be taken to a much more archaic time in Star Wars history, with less advanced technology and worlds waging more barbaric forms of war. Its look would be visually distinct from anything else seen in George Lucas' world, and completely unique in its narrative. Star Wars has always possessed a deeply mythical quality in its storytelling, but the journey surrounding the genesis of its very foundations would be an odyssey of magnificent scale. As far as protagonists go, I still believe in the greatness-from-small-beginnings method of character evolution that's still ever-present in Star Wars. Perhaps the primary antagonist could evolve into the galaxy's very first Sith?
However, some will say exploring the birth of the Jedi is a sleeping dog best left to lie. For myself, a story set in one of the franchise's most crucial eras fascinates me, and the prospect of it remaining untouched seems like wasted potential. Rumor has it that this is exactly what Game of Thrones creators DB Weiss and David Benioff were working before parting with Lucasfilm. Hopefully, another group of filmmakers can come aboard and pick up the pieces.
An Anthology Series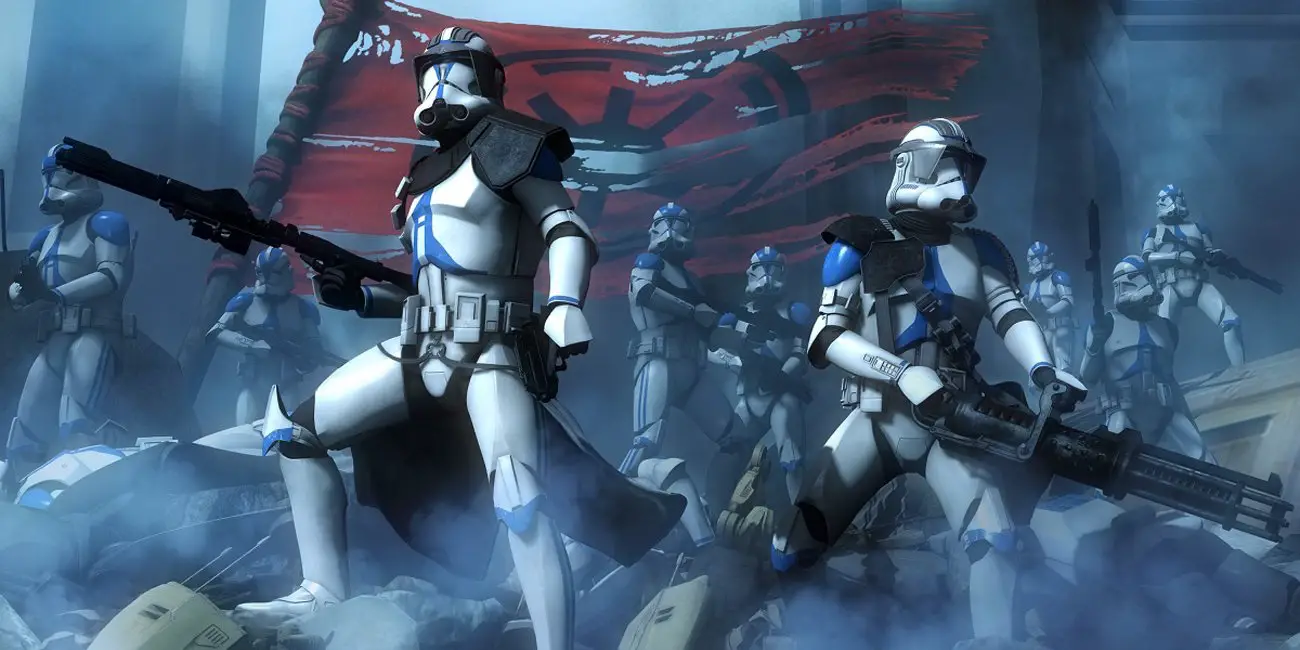 Rogue One, Solo, and The Mandalorian all stand out for highlighting adventures (mostly) separate from the Force, proving that you don't need lightsabers or the Jedi to tell a compelling Star Wars story. Over the years, there have been many comics, games, and books following a similar model, and hundreds of unexplored characters are just waiting for their day in the sun. Disney+ gifts Lucasfilm with a perfect opportunity to give its audience a smorgasbord of Star Wars feasts, and I believe that an anthology series set in the galaxy far, far away could do just that.
Following in the footsteps of The Twilight Zone or Black Mirror, a Star Wars anthology series on Disney+ would set the stage for countless stories to be told in one-off episodes. Exploring new concepts and characters that don't necessarily need entire films devoted to them would be an interesting change of pace. What was life like for the average Imperial Stormtrooper? What lurks in the criminal underworld beneath Coruscant? Maybe a Band of Brothers-inspired episode devoted to Clone Troopers, or a planet-hopping buddy comedy? It could even provide an opportunity to shine a light on some more classic characters such as Bossk, Greedo, or even a prequel-era Jedi knight. A project of this sort could recruit an all-star roster of directors and writers, and it's something that excites me to even think about.
A series of this kind has the capability to give us the most bizarre, diverse, and unique stories the franchise could ever see. Episodes could even adapt some beloved Legends content, breathing new life into Star Wars tales of old. Some of the best stories are the ones we don't expect, and the episodic nature of an anthology series serves that notion well.
Starkiller/The Force Unleashed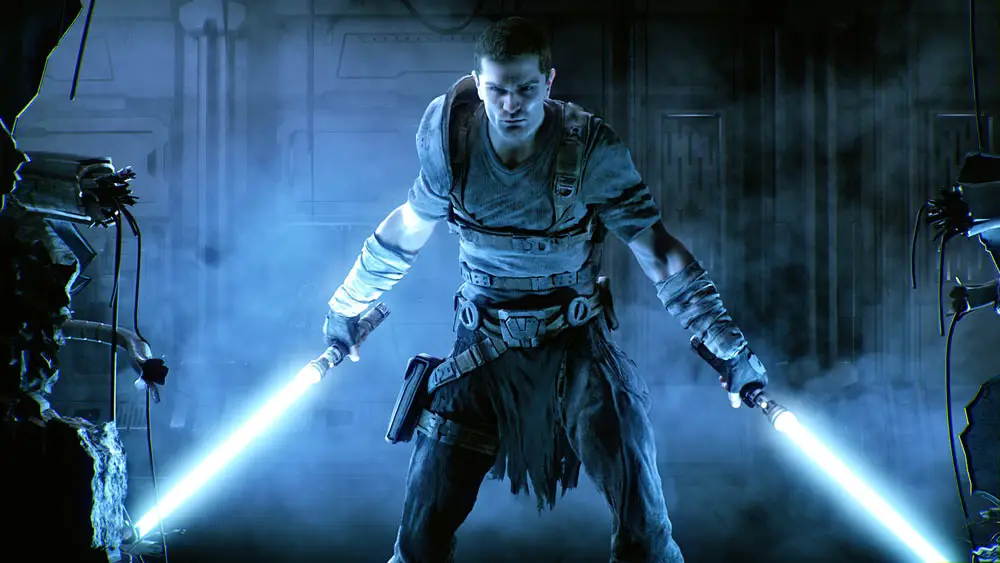 Any modern Star Wars fan will tell you just how much they loved the Force Unleashed video game, which launched for the Playstation 3 and Xbox 360 back in 2008. Starring Sam Witwer, the game presented a compelling story about Darth Vader's secret apprentice, set between the events of Episodes III and IV. Galen Merrick, A.K.A. Starkiller, grew up in the shadows of the Imperial regime, hidden from Palpatine and raised by Vader to hunt any Jedi that survived Order 66. During his journey, Merrick comes to learn the ways of the Jedi, turning on his master and inciting a rebellion against the Empire.
Of all the stories made non-canon after Disney's acquisition of Lucasfilm, this is one I still hold dear. Witwer has since gone on to voice A-list characters like Darth Maul and the Emperor, but it was the story of Starkiller that was his claim to fame in the Star Wars saga. A direct adaptation of the game (albeit with some story tweaks here and there to account for the new canon) would make for an incredibly exciting film or television series. Allow Sam Witwer to step into the role once again in a full live-action format, and give the character a second chance to shine.
Even if a full adaptation of The Force Unleashed isn't doable, a re-envisioning of Starkiller for the current canon with Grand Admiral Thrawn is not outside the realm of possibility. Such a rich character doesn't deserve to rest in the back catalog of forgotten Star Wars heroes. Witwer has never been closer to Lucasfilm than he is now and being the Star Wars superfan that he is, I'm certain he'd be ecstatic to play the character again.
Darth Plagueis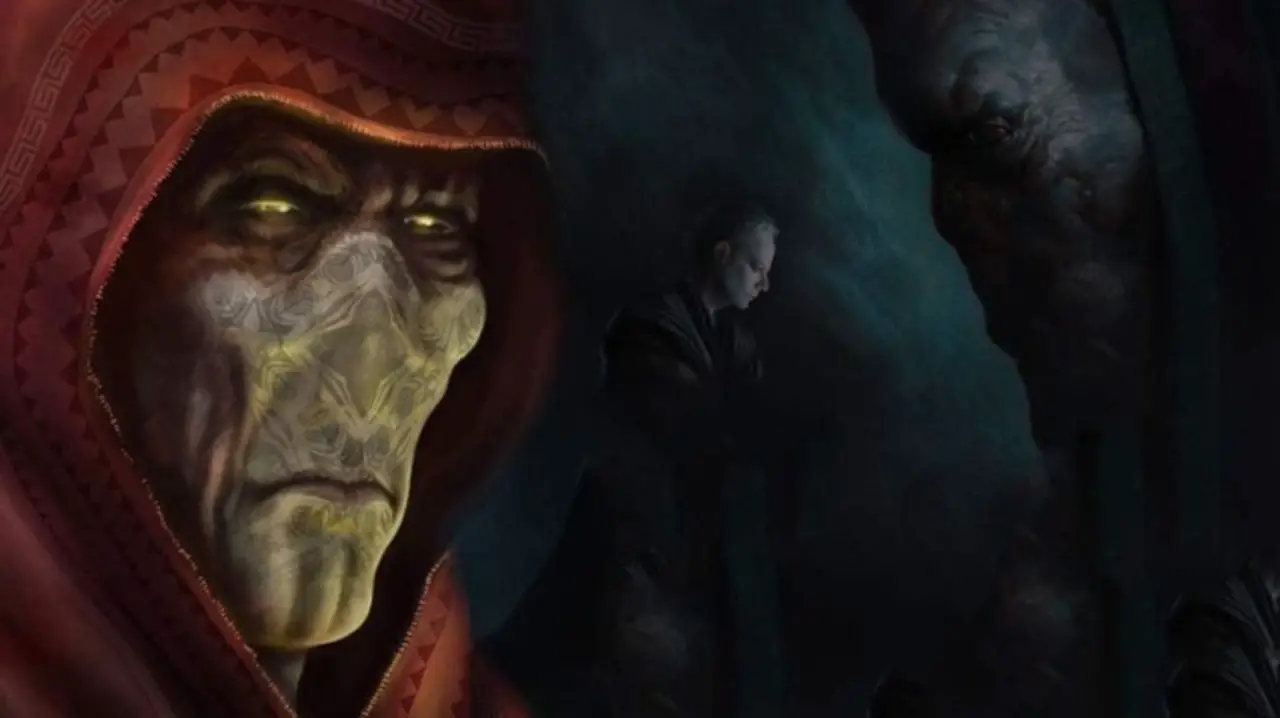 For a character that has never once been seen onscreen, Darth Plagueis remains an enduringly popular figure in the Star Wars pantheon. The former master of the Emperor himself, Plagueis' story presents an opportunity to delve into the rich culture surrounding the Sith, and show us just how a young Palpatine became the vile, cold-hearted man we know him to be in the Skywalker saga. Every great villain sees themselves as the hero of their own story. What made Palpatine so cruel? What tragedy befell him to make him such a monster?
Though the prequels centered around the origins of Vader, never has there been a film revolving around a character that was a Sith from the get-go. Palpatine's younger years no doubt contain significant drama, and Plagueis' mentorship over him is a story begging for a proper adaptation. Palpatine's famous Revenge of the Sith monologue concerning his former master is one of the prequel trilogy's most talked about moments, and its something I'm sure many fans would love to see fully realized on film or television. There are plenty of young actors out there who are talented enough to portray a young Emperor, who was no doubt angrier and more reckless in his youth.
Being the Star Wars fan that I am, I eagerly look forward to Lucasfilm's next venture into their ever-expanding world. Like everything else in entertainment, Star Wars content is entirely subjective. These are merely my suggestions on how the saga can continue to stay fresh. But, whether you're a fan of the beloved original trilogy, the prequels, or the sequels, one thing is certain: Star Wars can be enjoyed and shared with everyone. Diversifying and boldly going where Star Wars hasn't gone before is, in my mind, how Star Wars survives. All of us should be able to see a bit of ourselves in the galaxy far, far away. As long as Star Wars continues to tell stories that speak to our hearts, the franchise's magic will never fade.
What would you like to see from Star Wars? Let us know down in the comments!
—–
Did you enjoy this article? If so, consider visiting our YouTube channel, where we discuss the latest and greatest in pop culture news.
---
Trending Now