Moff Gideon Will Have An Expanded Role In 'The Mandalorian' Season 2
Posted On January 20, 2020
---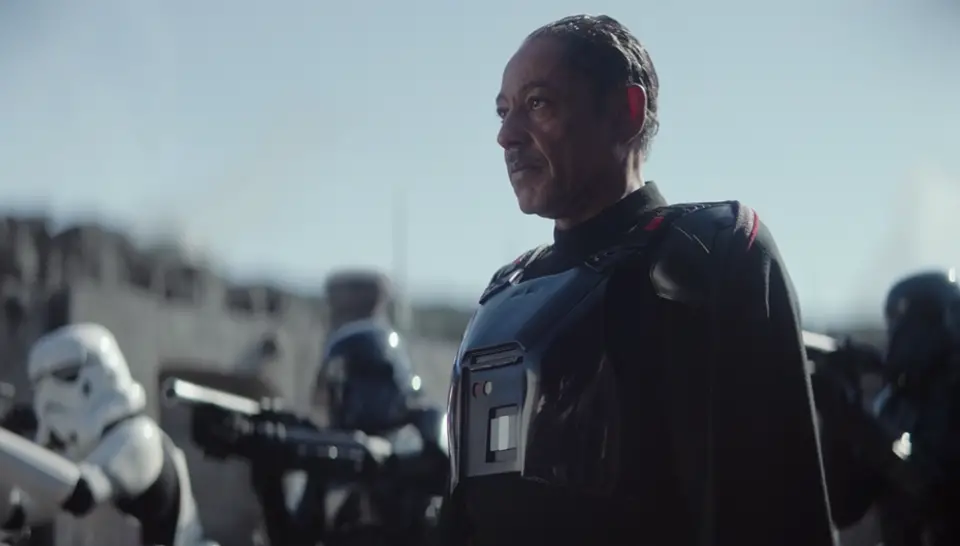 Throughout the events of season one of The Mandalorian, fans got the feeling that there loomed a larger threat to our heroes. That threat was revealed within the last few episodes in the form of Giancarlo Esposito's Moff Gideon. Appearing alongside a cavalcade of Stormtroopers, Gideon sought to separate Mando from The Child. However, things were left open-ended in regards to the future of the villain.
A few weeks ago, showrunner Jon Favreau revealed that season two of the Star Wars series would premiere in the fall of 2020. During the TCA's Winter Tour, the actor was asked if his character will have a larger role going forward.  "It's growing," Esposito said. "Yes, I do. I most certainly do."
The final moments of season one saw Gideon being taken down by Mando and his brand-new jetpack. However, right before the credits rolled, Gideon emerged from the wreckage with the infamous Darksaber. This reveal brought fans to their feet as it is the first time the weapon appeared in live-action. Previously, the Darksaber played a huge role in Star Wars animated universe and a few comic books.
Additionally, Esposito provided fans with his character's motivations and why he wanted his hands on The Child (Baby Yoda) so terribly.
"Like any great leader or scientist – clue, clue, clue – with someone who is advanced in a certain way, yeah, you could want to be their best friend. Or you could want to co-opt what is inside them to figure out how to make all of us a little better at humanity. So it's that power and control of a Moff leader who is trying to put the universe back together. But, how does he know everything? How does he know everything that's going on? He's a very interesting character and I'm so honored to be a part of this production."
The Mandalorian ranked number two on Full Circle's Top 10 TV Shows Of 2019. The series also expanded the Star Wars franchise in new and exciting ways. Seeing a performer the caliber of Esposito play a big part in that expansion will surely keep fans tuning in.
What do you think? What do you think Gideon has in store for season two of The Mandalorian? Let us know in the comments below!
The Mandalorian is currently streaming on Disney+.
The show stars Pedro Pascal, Gina Carano, Giancarlo Esposito, Carl Weathers, Nick Nolte, Emily Swallow, Omid Abtahl, Werner Herzog, and Ming-Na Wen.
---
Trending Now