'The Mandalorian' Season 2 To Premiere Fall 2020
Posted On December 27, 2019
---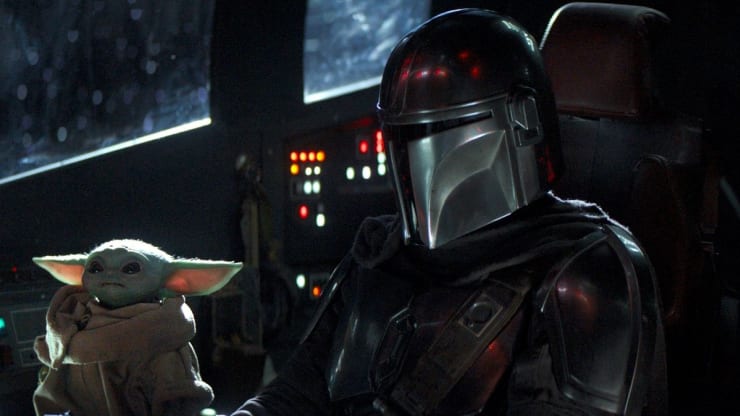 Following the debut of the season finale of The Mandalorian, Jon Favreau, the creator of the series, revealed that season two is less than a year away.
Season 2 of #TheMandalorian coming Fall 2020 pic.twitter.com/8VQYLDMQ0V

— Jon Favreau (@Jon_Favreau) December 27, 2019
The filmmaker attached a picture of Gamorrean, a green-skinned pig-like species seen in the Star Wars universe, most notably in 1983′s Star Wars: Return of the Jedi. He was not exactly clear as to whether the character would appear in the second season or not. However, fans are quick to speculate exactly what it could mean following the epic season finale.
The 8-episode first season has been a hit with fans, to say the least. The gritty storytelling along with the cuteness of The Child has sent fans into a frenzy from the very beginning. The Mandalorian gives the Star Wars franchise its first chance for longterm live-action storytelling. Cameos from Jason Sudeikis (We're The Millers), Ming-Na Wen (Agents of S.H.I.E.L.D.), Bill Burr (Breaking Bad) were fun additions to the franchise. Additionally, episodes directed by Bryce Dallas Howard, Taika Waititi and Rick Famuyiwa give more storytellers a chance to play with the lore.
It is definitely a good time to be a Star Wars fan. The recent release of Star Wars: The Rise of Skywalker put an end to the Skywalker Saga. Moreover, 2020 will also see the release of season 7 of The Clone Wars animated series.
What do you think? Are you happy to see The Mandalorian get a second season? Let us know in the comments!
The Mandalorian is currently streaming on Disney+.
The show stars Pedro Pascal, Gina Carano, Giancarlo Esposito, Carl Weathers, Nick Nolte, Emily Swallow, Omid Abtahl, Werner Herzog, and Ming-Na Wen.
---
Trending Now