Full Circle's Top 10 TV Shows Of 2019
Posted On January 10, 2020
---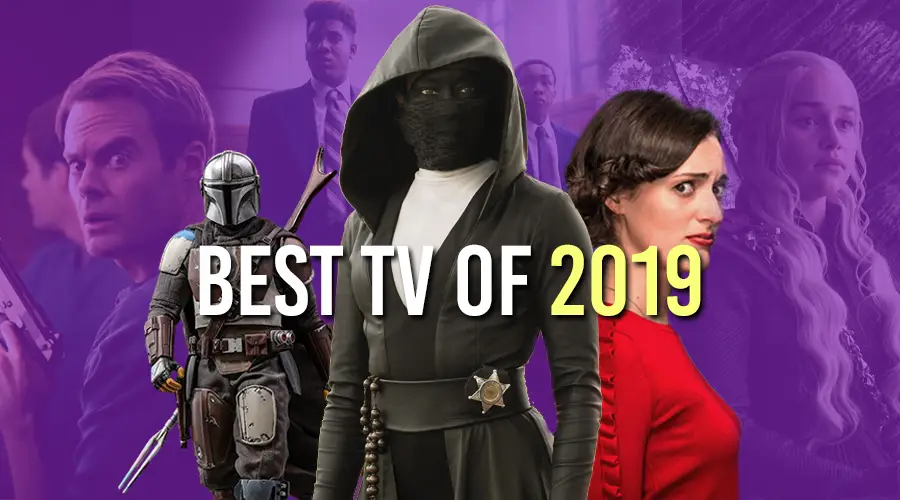 2019 has been a special year for television. Among many culminations and new beginnings, the year was filled with surprises that captivated audiences across the world on a variety of platforms. That being said, the Full Circle Cinema team has gathered 10 favorite TV shows in one of the toughest years of the decade.
Honorable Mentions:
Stranger Things (Netflix)
Rick and Morty 
Mindhunter S2 (Netflix)
Righteous Gemstones (HBO)
10.  Harley Quinn (DC Universe)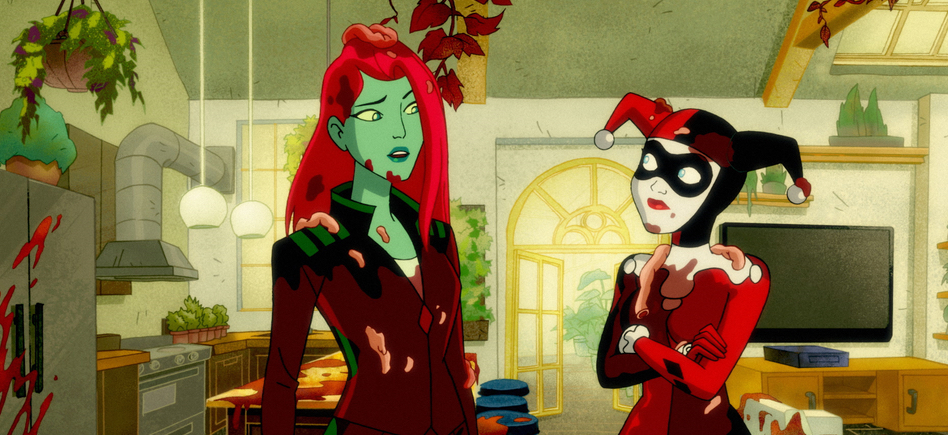 The DC Universe streaming service had a solid year filled with original content, some more well-received than others. One thing DC continues to dominate is the animated superhero world, and Harley Quinn is some of their best TV work in ages. Painfully hilarious and genuinely heartwarming, the series featuring DC's most popular female villain is a bonafide success for the platform. It features a stellar comedic cast led by Kaley Cuoco, who makes her mark on the character as the charming villain.
What makes it truly special is the focus on Harley's road to recovery after being in a toxic relationship, and gaining a much better one with Poison Ivy. Their chemistry, along with the rest of the main crew, is the glue that keeps the dysfunctional family together. This adult-orientated animated series fits with the likes of Rick and Morty in being one of the best shows of the year.
9. Umbrella Academy (Netflix)

Netflix's The Umbrella Academy took the world by storm in 2019 as one of streaming's best new series. With a stacked cast, the show brought to life an underrated comic from My Chemical Romance lead vocalist Gerard Way.
READ: Netflix Renews 'Umbrella Academy' For Second Season
The TV series utilized the comic book genre in a way few shows have been able to pull off, showcasing the dysfunction of a superhero team that moonlights as a family. The show's first season proved that the franchise has the potential to be a mainstay in this wild comic book adaptation landscape.
8. The Boys (Amazon Prime)
Perhaps one of the most interesting takes on superheroes yet, Amazon's TV series The Boys gives us exactly what some of us have always wondered…What if superheroes weren't the good guys? In a world where these "heroes" are owned by corporations and labeled as perfect humans, what could go wrong? The slippery slope begins with Homelander. A power equivalent to that of Superman, this is supposed to be the face of America. Here's the catch, he loves to kill people! His moral compass is nonexistent, even in the moments you think he can redeem himself. It's not only him either, but other hilarious parallels to that of the Justice League.
The best part of it all though is in fact, The Boys. A group of humans trying their best to combat invincible villains. Led by Karl Urban and Jack Quaid, these two bring a great duo to the screen. Oh, and Urban's accent is like music to your ears, trust me. The show follows them around as they try to shine a light on the evils that happen behind the scenes of these heroic acts. In all the chaos that ensues, and often doesn't stop ensuing, The Boys sends a great message. Despite impossible odds, they feel like they can conquer anything with each other. Something that resonates with anyone who has a close group of pals.
7. When They See Us (Netflix)

On the night of April 19, 1989, four African Americans and one Hispanic were taken in custody by the police in relation to attacks in Central Park. They were coerced to confess to the crimes committed against a jogger and tried using said confessions as evidence against them. Known as the Central Park Five, the group of boys, some of which had never met each other, were found guilty for crimes they didn't commit. Raymond Santana, Kevin Richardson, Antron McCray, Yusef Salaam, and Korey Wise were victims of a system that is still broken.
Ava DuVernay's When They See Us captures the lives of those five people from the time they were boys to the moment they left prison as men. The title of the miniseries forgoes the typical "Central Park Five" name in order for the audience to see them as for who they truly were – innocent boys. This happened over 30 years ago, to some a lifetime ago, yet it feels more relevant than ever. From its heartbreaking moments to its current social racial implications, When They See Us tells a story people need to be aware of right now. 
6. Arrow (CW)
Since it's conception in 2012, Arrow had redefined what a comic book TV adaptation could do. Out of its successful first two seasons, it managed to create a bigger world with spinoff shows that became interconnected. With crossovers with The Flash among others, Arrow managed to help redefine comic book TV. While it has definitely had its lows in certain seasons, it somehow always found a way to return to form in spectacular fashion. Take Season 8 for example, the final season of the superhero series.
Although only being ten episodes, the final season of Arrow manages to do so much with each episode. Building on the character of Oliver, this last installment has him look at his legacy of the past 8 years worth of television, serving as a celebration of what Arrow is. With clever callbacks and melancholic tone, Season 8 has proven to be one of the best yet.
5. Doom Patrol (DC Universe)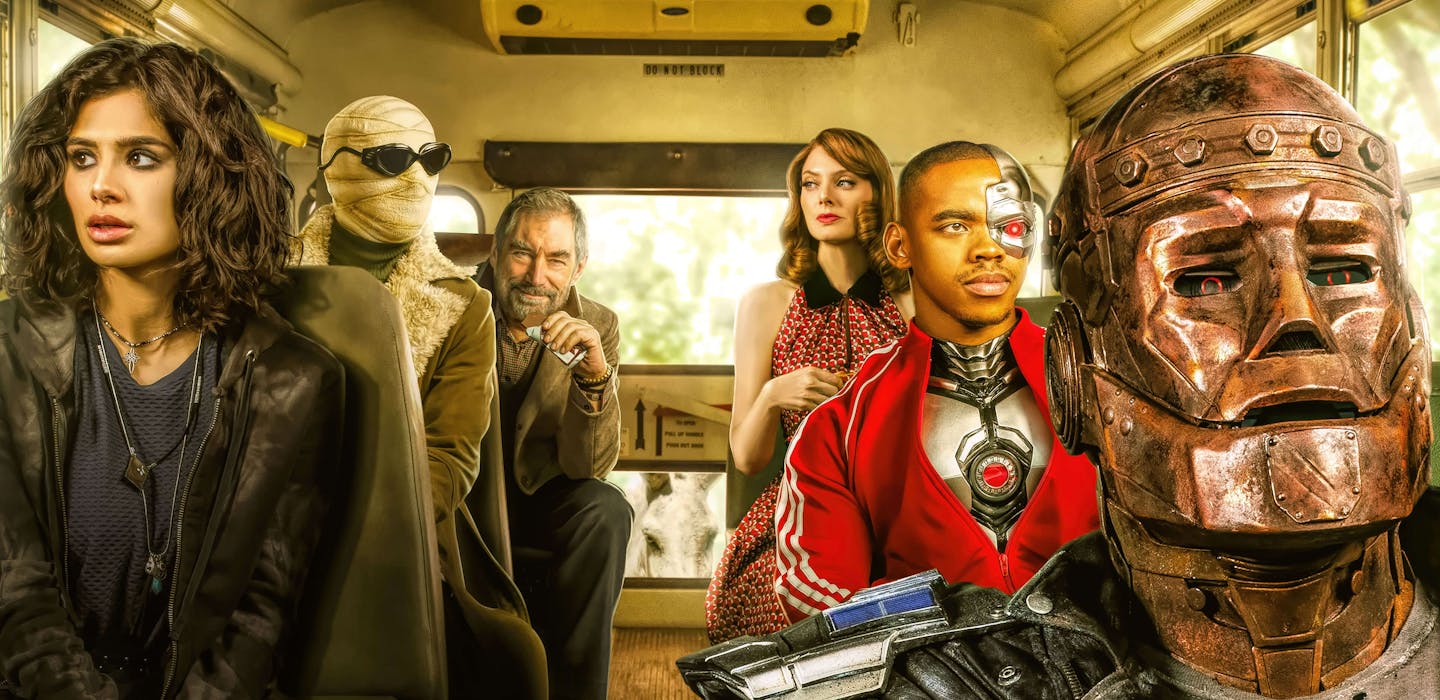 As one of the most underrated shows of 2019, Doom Patrol's sheer creativity and refusal to take itself too seriously allow freedom in its storytelling that inevitably has you engaged; even through the wildest scenarios that leave you questioning everything. The characters are endearing and each have their moment to shine in a unique way, sending you through an unexpected emotional roller-coaster at times.
The cast is wonderful and the writing is always fun to watch play out. It's one of the few DC Universe shows that actually knows how to finish a season and leave you wanting more.
4. Chernobyl (HBO)
Game of Thrones may have had a poorly received final season, but HBO continued to dominate the premium television landscape. This includes Chernobyl, based on the real-life events of the nuclear reactor accident that occurred in 1986 at the Chernobyl Nuclear Power Plant. It's not only one of HBO's best miniseries in ages, but it also enters the conversation for greatest of all time.
The dark, eerie look at the true events serves as a warning for future generations to learn from the past and not repeat such a tragic history. Jessie Buckley, Jared Harris and Stellan Skarsgård give award-worthy lead performances, meanwhile, the rest of the cast does a stellar job of bringing the story to life.
3. Barry (HBO)

Continuing with HBO, Barry is another series from the premium network that blew us away in its second season. Bill Hader is excellent as the assassin who's looking for a better life as an aspiring actor but is constantly being pulled into his old life at every corner. While the freshman season was a great introduction to this world, the series took everything up a notch this time around.
It's a mix of dark humor and genuinely engrossing drama handled remarkably well by a talented cast and crew. The twist and turns never cease to amaze the audience and keep them on the edge of their seats. Barry is simply must-watch television and the less you know the better.
2. The Mandalorian (Disney+)

The Mandalorian TV series expanded the Star Wars universe in exciting and unexpected ways. From the explanation of Mandalore cultures, the scenes in Tatooine, and the deep-dive into the culture of galactic bounty hunters, the series was exactly what every Star Wars fan needed in this divisive time in the community. A lot can be said for the long-game technique the series took getting to the final episodes, however, every single chapter felt like video game mini-missions on its way to the final boss. It cannot be over-stated the levels of heart and charm series star Pedro Pascal brought to the titular character. His ability to convey high emotion, stress, and relief while donning the classic Boba Fett-esque helmet was an acting masterclass.
READ: 'The Mandalorian' Chapter Four Review: "Building a Bigger Universe"
Alongside Pascal, an ensemble cast of A-listers. Nick Nolte, Carl Weathers, Gina Carano, Taika Waititi, and Werner Herzog added a wealth of depth to the already amazing litany of Star Wars characters. Jon Favreau, credited with giving life to the MCU with 2008's Iron Man, was tasked with such a tall task of bringing Star Wars to the small screen and he knocked it out of the park 8 times. He also brought along some fantastic filmmakers to sit in the directors' chair. In addition to the aforementioned Waititi, Bryce Dallas Howard, Dave Filoni, Deborah Chow, and Rick Famuyiwa all brought unique insight to the series and made for some cant-miss television.
However, all of this to say: Baby Yoda is a total game-changer. His adorable nature made fans fall in love all over the world immediately. His safety was extremely important to fans and it had everyone on the edge of their seat for 30-50 minutes every Friday.
1. Watchmen (HBO)
If you had asked fans of Alan Moore's seminal graphic novel Watchmen that a live-action sequel in 2019 would perfectly recapture the brilliance of the story, they would laugh in your face. Yet Damon Lindelof, creator of The Leftovers and Lost, subverted expectations by giving us not only a fantastic continuation of the original comic but the very best TV show of 2019. The series found a way to seamlessly implement racial themes and use the real history of the Tulsa Massacre to make it as relevant today as Watchmen was back then.
Led by the amazing Regina King as Angela Abar, who deserves the Emmy outright, the series has an absolutely stellar cast that includes outstanding performances from Jean Smart, Jeremy Irons, Tim Blake Nelson and Yahya Abdul-Mateen II. It takes enough from the source material to create something that breaks new ground, with each episode building up to a crazy twist-filled finale that will have you on the edge of your seat every step of the way.
It's recommended to read the novel before diving into the show but, most importantly, go in without any spoilers. HBO's Watchmen is one of the best pieces of entertainment of 2019 and we're glad to give it the top spot on this list.
—–
Did you enjoy this article? If so, consider visiting our YouTube channel, where we discuss the latest and greatest in pop culture news.
---
Trending Now