'Chainsaw Man' Enters The Backrooms In "Gun Devil"
Posted On November 22, 2022
---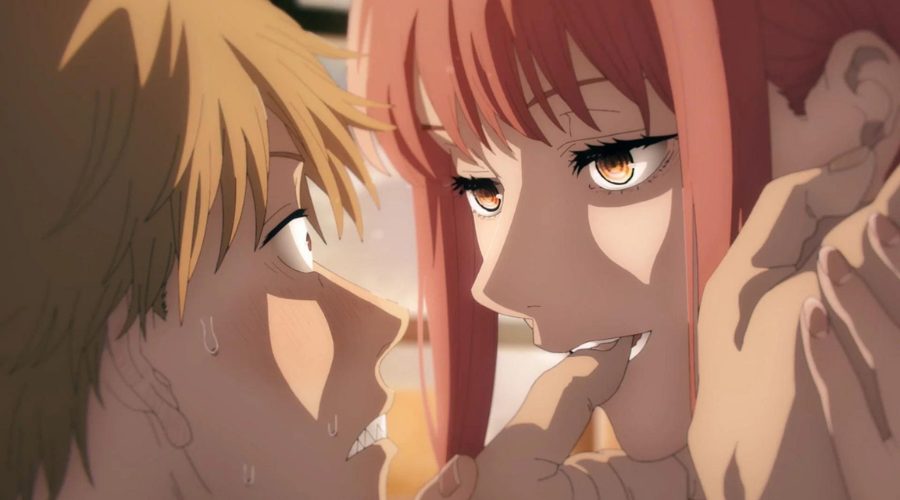 It's only five episodes into Chainsaw Man, and Denji is already on the cusp of realizing his dream of copping a feel. The last episode ended with Denji about to touch Power's boobs, and that is precisely where Gun Devil picks up. As a reward for saving her and Meowy, Power has permitted Denji three squeezes, an opportunity he is not going to pass up. Going in for his first squeeze, he faces a startling realization. Power pads her chest. But this doesn't stop him as he utilizes his last two squeezes without hesitation. After this, Power leaves Denji as he finds himself in what seems to be a shocked stupor.
Denji remains in this state for some time until he is with Makima while filing paperwork regarding his fight with the Bat Devil. Sensing something is wrong, Makima asks him if something happened. Denji explains that having achieved his goal, he realized that it wasn't all he was hoping for, which has him worried this could be the case if he chases after another dream. The moment offers a massive look into Denji's psyche, given until now, it seemed like he was just a horned-up teen. But it's more complicated than that. Denji has never had anything genuinely worth dreaming of, so for his first goal to fall short of his expectations is a massive blow to his spirit.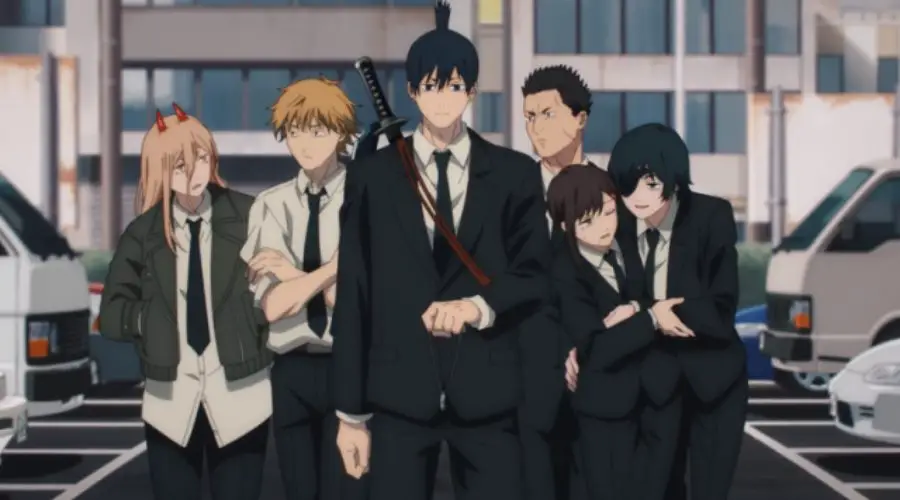 Makima seizes the moment and explains to Denji that when it comes to matters involving sex, he can't just rush into it; it needs to be with someone he has a strong connection with. As she explains this in a rather sensual scene for Denji, she ends it by placing his hand on her breast. But rather than be stunned like he was with Power or show excitement, he falls over and appears to have a panic attack. Again for Denji, instances like this are brand new for him as he has lacked any meaningful physical contact with other people. Simply put, he was completely overwhelmed by Makima.
READ: 'Chainsaw Man' Unleashes Carnage With "Meowy's Whereabouts"
While still recovering on the floor, Makima tells Denji she has a favor she needs to ask of him. She explains to Denji that she needs him to kill the Gun Devil, a powerful devil that appeared in America 13 years ago and killed 1.2 million people in under 5 minutes. Since then, there has been no sign of the Gun Devil, leaving the devil hunters to search for it using pieces of its body that flew off during the attack 13 years ago. During her explanation, the focus shifts to a boy who goes outside to play in the snow with his younger brother. When the younger brother runs inside to grab his gloves, we get a first-hand look at the Gun Devil's powers as it wipes away all traces of the family and their home, save for the young boy. Meanwhile, Aki and his partner Himeno have dispatched a devil and discovered a piece of the Gun Devil within it. It is here where it's revealed Aki was the boy from the flashback.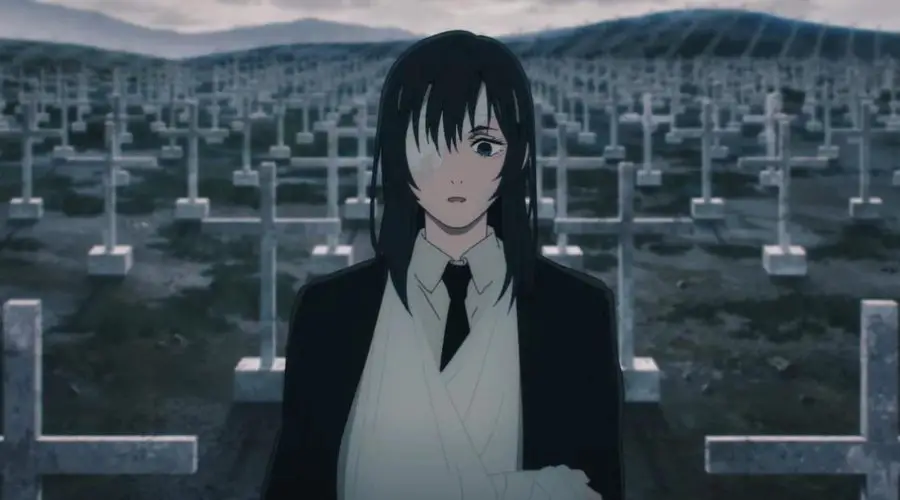 Later, Aki, Denji, and Power are on a mission with Himeno, Arai, and Kobeni. It appears that a devil has been reported inside a hotel and is believed to have a piece of the Gun Devil. Aki explains to Himeno and the others that Denji and Power will be taking point in the hotel so that they can't betray them. The two are naturally opposed to being used as bait, and Denji exclaims that he would like a reward. Himeno then steps in and reveals that whoever defeats the devil will receive a kiss from her, with tongue. This is all Denji needed to hear to jump into full devil hunter mode.
READ: 'Spy x Family' Puts Anya To The Test In "Uncle The Private Tutor"
Marching through the halls, Denji is on the hunt, with everyone else following behind. During this time, we get a bit of insight into Aki and Himeno's relationship as its revealed the former became the latter's partner some time ago after Himeno's fifth partner was killed. The flashback is short and cuts back to the main story as the team comes across a small and rather underwhelming devil. Nevertheless, they quickly take care of it and go on their way. After going upstairs, however, Arai makes a startling discovery. Despite leaving the 8th floor and going up, the six devil hunters still find themselves on the 8th floor; they've all been trapped in a loop with no sign of escape.
Gun Devil took a break from the intense action of the past few episodes and revealed some insight into Denji's state of mind and some of Aki's backstory. Despite seeming surface level in nature, Denji's goals stem from his lack of human connection prior to joining Public Safety, so everything from here on out is him psychologically making up for that lost time. And as for Aki, this look into his past has explained why he became a devil hunter and his motivations as he searches for the Gun Devil in hopes of revenge.– Jacob Campbell
Chainsaw Man Episodes are Simulcast on Crunchyroll and Hulu Tuesdays at 9:00 PT
—–
Did you enjoy this article? If so, consider visiting our YouTube channel, where we discuss the latest and greatest in pop culture news.
---
Trending Now