'Chainsaw Man' Unleashes Carnage With "Meowy's Whereabouts"
Posted On October 25, 2022
---
Last week's episode of Chainsaw Man was far more reserved in terms of action, as it introduced Denji's new partners, Aki and Power. But today's episode, Meowy's Whereabouts, kicked things up a notch with some amazing action sequences highlighting brilliant animation and choreography from MAPPA's animators.
Opening up right where episode 2 ended, Denji and Power are receiving some flack from Makima for disposing of someone else's devil. After Power blames Denji for the incident, his dislike of her grows. But with his dream of touching some boobs in the balance, he agrees to keep working with her. Later on, the two are hanging out near some vending machines and begin talking. Power explains how she hates humans and devils, the latter because they took away her beloved cat Meowy. Denji doesn't seem to care as much but does admit if it were a dog, he would as he remembers Pochita.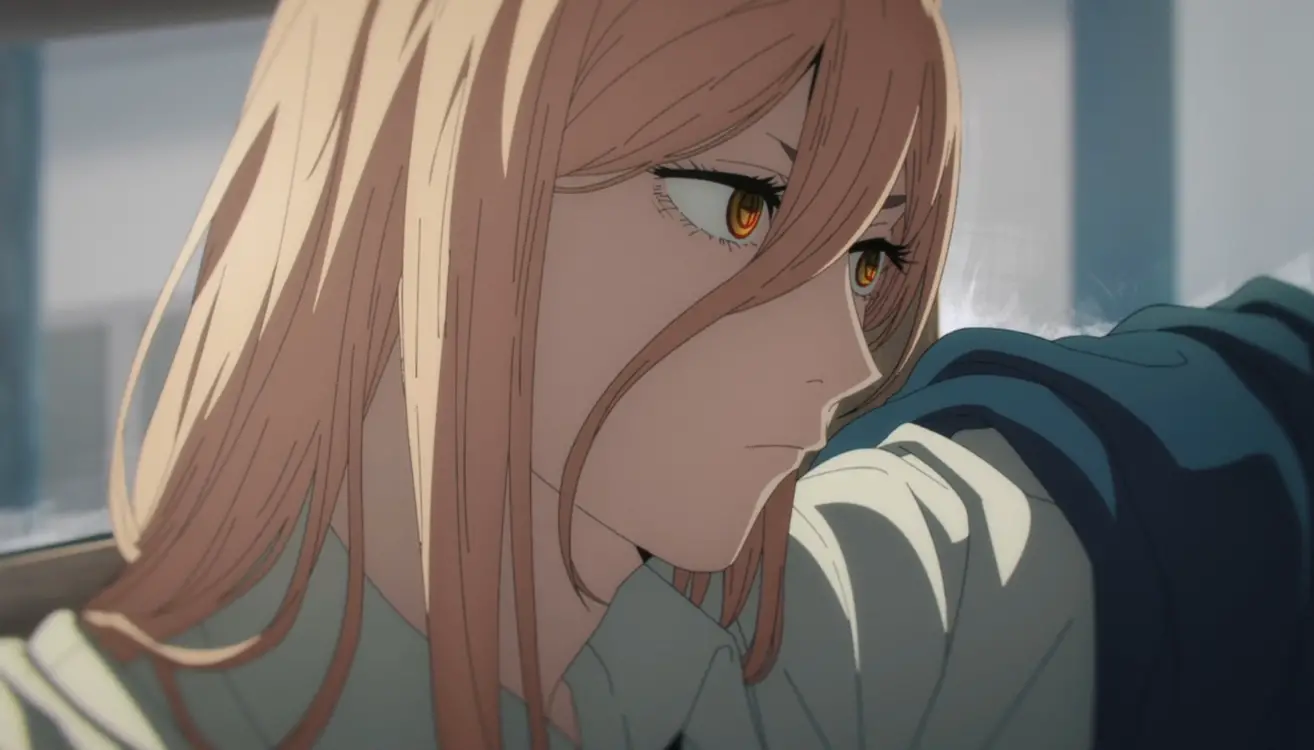 Seeing an opportunity to rescue her cat from the devil that took them, Power makes Denji an offer, he can fondle her chest if he helps her save Meowy. Naturally, Denji's attitude changes instantly as he is now fully committed to finding Meowy and achieving his dream of touching some boobs. The two then leave the city to find the devil.
READ: 'Chainsaw Man' Gets Down and Gritty With "Arrival in Tokyo"
Power brings Denji to a seemingly abandoned shack where she claims the devil is holding Meowy. As they walk towards the building, the scene pulls away and leaves a lot of empty space, with the two focused in the center. For a series like Chainsaw Man, which features insane pacing, it's quiet moments like this that add some extra tension to the scene.
Arriving at the cabin, Denji feels somewhat uneasy about the situation, which is further complicated after he catches Power in a lie. At that moment, the fiend turns on him and knocks him out. It's revealed that Power made a deal with the Bat Devil, who took Meowy. If she brought a human for him to eat, she could get back her precious cat.
READ: 'Spy x Family' Brings The Laughs With "Yor's Kitchen / The Informant's Great Romance Plan"
After the devil takes some of Denji's blood to try and heal himself, he betrays Power and eats Meowy. Power then flashes back to when she first met Meowy and offers a look into her life before joining Public Safety. A much wilder person, Power did as she wished and originally planned on eating Meowy, but after caring for her, she grows to love the cat, which makes their catnapping that much sadder. The moment puts Power in a new light as a bit of the character's humanity peeks through their more devilish behavior.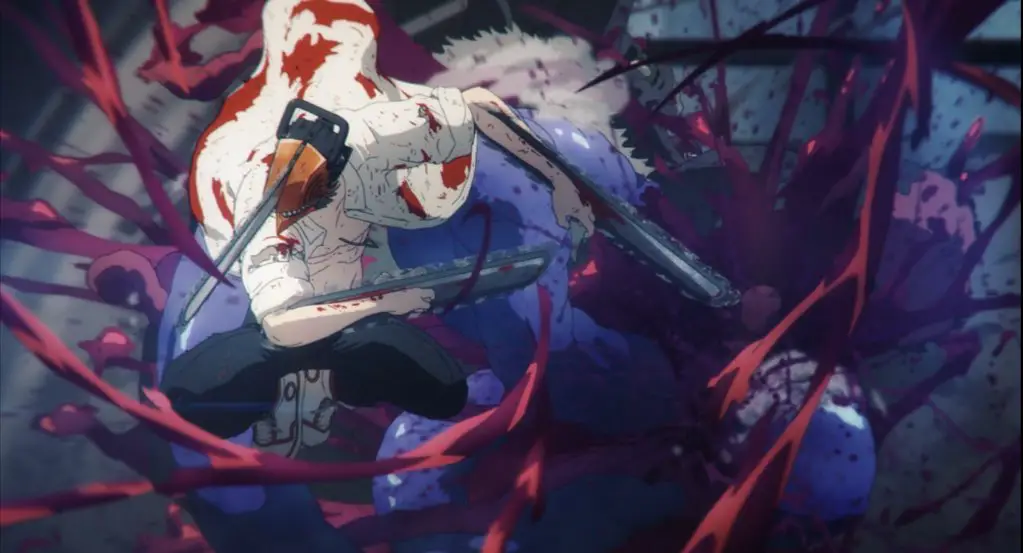 As Power thinks of Meowy, she realizes what Denji felt like to lose Pochita just as the Bat Devil eats her. The devil then flies off toward the city in search of more humans to eat. But Denji has hitched a ride, and this is where the episode kicks it up a notch. Denji turns into Chainsaw Man and cuts the devil out of the sky.
An amazingly animated fight breaks out between the two as MAPPA highlights how well it does action sequences. On par with their work on Jujutsu Kaisen, this scene has the added benefit of no censorship as Denji makes easy work of the Bat Devil. Bringing the episode to a close.
Only three episodes in Chainsaw Man is already off to a fantastic start. With beautiful animation and an exciting story, the series is pacing out to be a highlight of the season and year.– Jacob Campbell
Chainsaw Man Episodes are Simulcast on Crunchyroll and Hulu Tuesdays at 9:00 PT
—–
Did you enjoy this article? If so, consider visiting our YouTube channel, where we discuss the latest and greatest in pop culture news.
---
Trending Now