'Spy x Family' Puts Anya To The Test In "Uncle The Private Tutor"
Posted On November 9, 2022
---
The newest episode of Spy x Family returned with two segmented stories this week, focused on Anya's greatest challenge yet, her midterms. With the possibility of receiving up to four Tonitrus Bolts on the table, Anya plans on reading Damian's mind during the test. But it seems things won't be that easy this time around.
While heading home from school late, Anya realizes the Moon is looking full. So after checking with Loid, she confirms her fears that the Moon will be full in two weeks, which just so happens to be the same time as her tests. Anya learned during her time in the laboratory as a child that her powers don't work during a full moon, meaning she will be unable to read Damian's mind.
READ: 'Spy x Family' Spotlights Anya in "Carry Out the Griffin Plan"
Determined to pass her exams, Anya decides to start studying immediately, a plan that is quickly derailed when she finds out Loid is making hamburg steaks. As always, the way Anya's attention drifts away makes for some fun laughs in this episode when she forgets the exams entirely and goes straight to sleep after a nice dinner. But things get back on track when the telepath wakes up and realizes her mistake.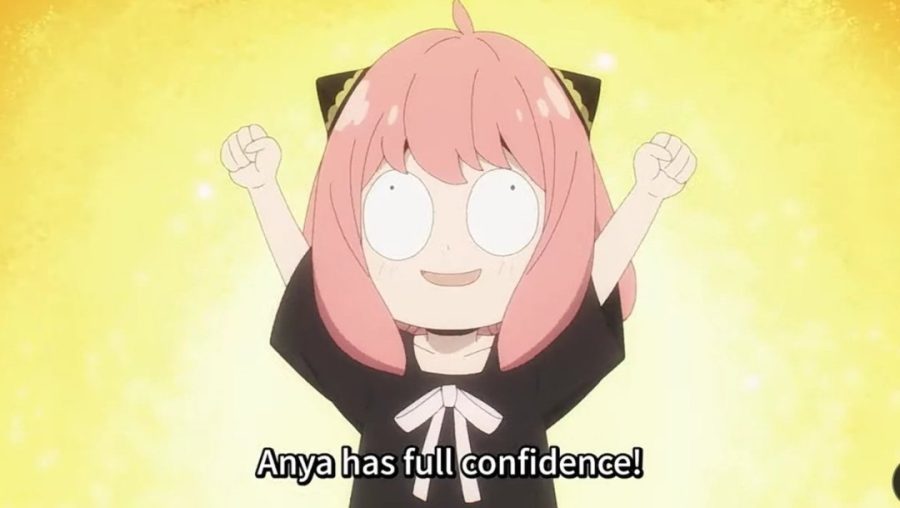 Thankfully Yor has a plan as she calls up her brother Yuri to help Anya with her studies. The loving (borderline stalker) brother makes his way over to the Forger's home and, as usual, is none too happy to see Loid. Anya is quite excited to see her spy father and secret police uncle go back and forth. Still, unfortunately for her, Loid heads out, leaving her with nothing to do but study, which despite her best efforts, doesn't go well as she quickly annoys Yuri, who, having lost all his patience, storms off. Anya decides she will continue to study and the two weeks leading up to the exam fly by.
After the exams, Anya is quite confident in her work, but Loid is less so. So there's only one solution, he has to break into the super secure vault storing the tests and change Anya's answers. Donning a disguise, the super spy makes his way across the school campus until he sees a strange man doing the same. Loid is not the only one trying to get into the vault to see the tests. However, there is one significant difference between Loid and this other spy; the latter is an idiot.
READ: 'Chainsaw Man' Unleashes Carnage With "Meowy's Whereabouts"
The other spy, who reveals himself as Daybreak, has staked his claim as Twilight's greatest enemy, and he hopes this mission to change another student's answers will get him the notoriety he desires. Watching Daybreak fumble through his mission highlighted how skilled Loid is as he had to make his way into the vault and cover for the inept spy to keep a low profile.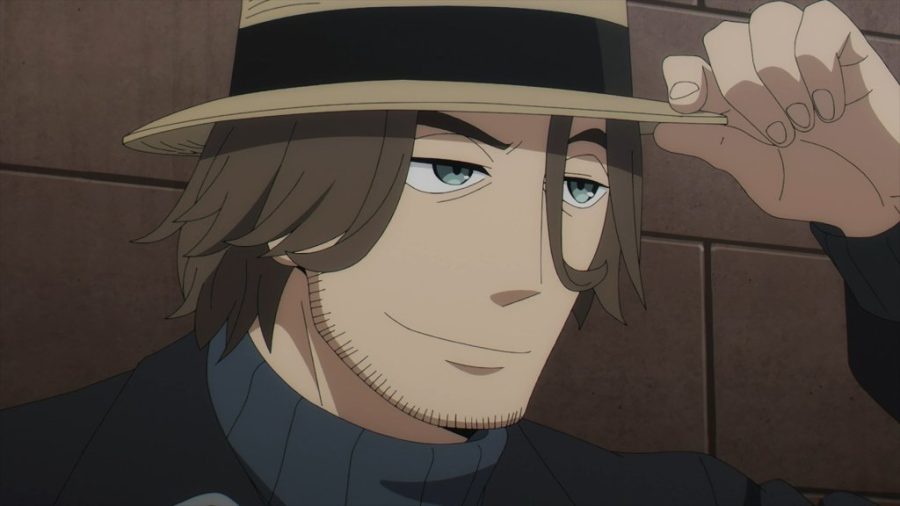 After somehow making it through security, Loid pretends to be knocked out by Daybreak. After the latter leaves, Loid starts checking out the tests and realizes Daybreak was attempting to change the Desmond brother's scores, which Loid then changes back. Next, he looks at Anya's scores but, for some reason, doesn't change them.
Later, the scores are in, and while Anya didn't score the highest, she didn't fail either. Back at home, Loid and Yor look at Anya's tests and see that she was just a point or two away from failing each test. But what's important is that Anya could score all of this on her own after studying without cheating.
Overall, this was an entertaining episode with some great Anya moments. It featured some great interactions between her and Yuri, as well as her classmates. Additionally, the episode introduced an interesting character with Daybreak, who would be fun to see reappear in future episodes.– Jacob Campbell
Spy x Family Episodes Simulcast on Crunchyroll and Hulu Saturdays at 8:30 PT
—–
Did you enjoy this article? If so, consider visiting our YouTube channel, where we discuss the latest and greatest in pop culture news.
---
Trending Now