Jeff Nichols' 'The Bikeriders' Adds Michael Shannon, Boyd Holbrook, & Damon Herriman
Posted On August 17, 2022
---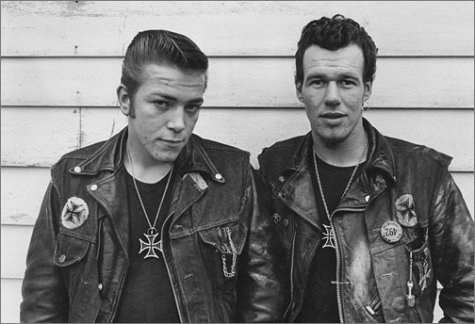 According to Deadline, Michael Shannon, Boyd Holbrook, and Damon Herriman join the ensemble cast for Jeff Nichols' next film The Bikeriders. The Bikeriders already has a cast that consists of Elvis star Austin Butler, Jodie Comer, and Tom Hardy. Nichols will direct the feature film based on a fictional story inspired by Danny Lyon's The Bikeriders.
The film will be set in the 1960s during the "peace and love" hippie era of the United States in the Midwest. The plot will follow the rise of a local motorcycle club. As the club evolves over the decade some of its newer members help it develop from a gathering place to a sinister gang.
Nichols' partners Sarah Green and Brian Kavanaugh-Jones are producing through their Tri-State company along with New Regency. Fred Berger will be executive producing the film. Furthermore, This will mark Nichols' 13th film and his first since 2016.
Michael Shannon is coming off his appearance as The White Death in David Leitch's Bullet Train. He and Nichols' film partnership date back to 2011's Take Shelter. Since then, they've worked on several projects together. They will be working together on Eric Larue, Shannon's directorial debut. Green and Nichols' will be producing.
Holbrook has been a busy man for the last two years. After The Predator, he wouldn't star in a feature film until 2021's The Cursed. He's currently starring in Netflix's The Sandman and also Vengeance, which was released July 29th. Additionally, he can also be seen in the highly anticipated Indiana Jones 5 in 2023. Herriman can currently be seen on HBO Max's The Tourist, and Nude Tuesday which was released in New Zealand in June. Also, he was a part of the cast in Quentin Tarantino's Once Upon a Time… In Hollywood.
Are you excited about The Bikeriders' casting? Leave comments below!
—
Did you like this article? If so, consider visiting our YouTube channel, where we discuss the latest and greatest in pop culture news.
---
Trending Now