Tom Cruise & Chris McQuarrie Working On Three New Projects Including Les Grossman's Return & A Musical
---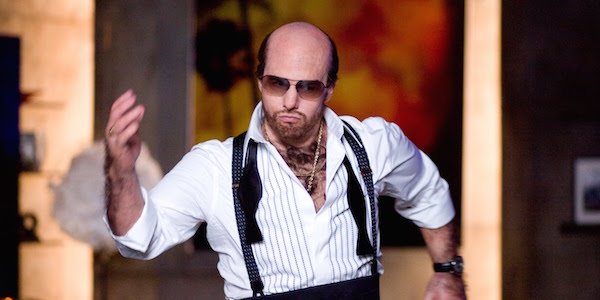 Tom Cruise turned 60 and hasn't slowed down one bit. According to Deadline, on top of Mission Impossible 8, he's also working on three new projects with frequent collaborator Chris McQuarrie. What are those three projects? A musical, a film focused on his Tropic Thunder character Les Grossman and a film in space. All while Top Gun: Maverick is currently crushing the global box office and its records.
Cruise has reportedly been wanting to do a musical for some time, why not now? He may as well check every genre possible, he's only one of the greatest actors we've ever seen. While working on Rock of Ages, he learned how to be a rock star and dance. An entire film of Cruise singing and dancing sounds like something extremely fun for him. Additionally, he's been focused on Les Grossman. Another character portrayal of when Cruise was dancing. Now, it hasn't been stated that Grossman will be the main character in the musical if at all. It seems as though these are two separate ideas that Cruise and McQuarrie have. McQuarrie is penning the scripts currently with Cruise.
The third film they have been plotting? An all-out space film. Yes, the entire thing will be filmed in space with the help of NASA and SpaceX. Universal recently picked up the rights to the film. Doug Liman will direct and McQuarrie will produce. Film producer duo Elena and Dimitri Lesnevsky will produce through their Space Entertainment Enterprise production company or SEE-1. The company will work out of Axiom's commercial space station that is connected to the Internation Space Station.
Tom Cruise is one of the most iconic actors to ever live. He's always pushed boundaries and tried to go above and beyond. These ideas may be new, but there's no one better to bring new things to the table or try new things. We are excited and will keep you all updated as the information about these projects is received.
What do you think? Which project are you looking forward to the most? Leave a comment below!
—
Did you like this article? If so, consider visiting our YouTube channel, where we discuss the latest and greatest in pop culture news
---
Trending Now