Paramount+ Picks Up 'Finestkind' With Tommy Lee Jones & Jenna Ortega
---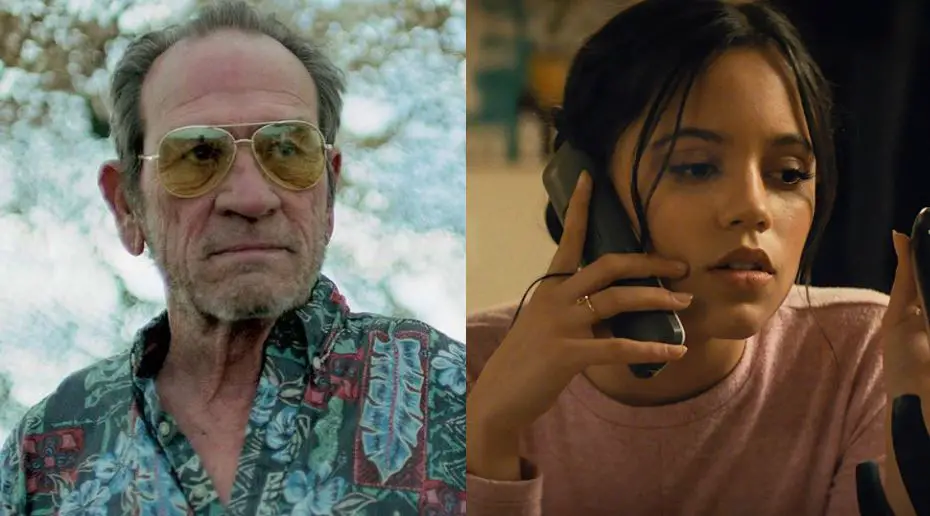 Deadline has reported that Paramount+ has picked up the film Finestkind, directed by Brian Helgeland, who also wrote the script. The movie will star Tommy Lee Jones, Ben Foster, Toby Wallace, and Jenna Ortega, and will be released later this year on the streaming service in the United States, Canada, Australia, Latin America, United Kingdom, France, Germany, Italy, Switzerland, and South Korea.
Originally intended to star Jake Gyllenhaal, Ansel Elgort, and Zendaya, Finestkind will follow two brothers (Foster and Wallace) from opposite sides of the tracks, who are reunited as adults over one fateful summer. When desperate circumstances force them to strike a deal with a dangerous Boston crime syndicate, a young woman (Ortega) finds herself caught in the middle. Along the way, sacrifices must be made, and bonds between brothers, friends, and a father (Jones) and his son are put to the test.
Helgeland's last film was Legend, in 2015, which starred Tom Hardy as both Reginald and Ronald Kray. He also directed 42, The Order, and A Knight's Tale. Jones was recently seen in James Gray's Ad Astra. Up next, he will also appear in The Comeback Trail opposite Robert De Niro and Morgan Freeman. Foster recently starred in The Contractor, which came out last Friday, and will also appear in Hustle and Emancipation. Toby Wallace's performance in Babyteeth won the Marcelo Mastroianni Award at the 2019 Venice Film Festival. Meanwhile, Jenna Ortega was recently seen in the fifth Scream installment and in Ti West's X.
What do you think? Are you looking forward to Brian Helgeland's latest project? Is Jenna Ortega bound for an Academy Award? Let us know in the comments below!
—–
Did you like this article? If so, consider visiting our YouTube channel, where we discuss the latest and greatest in pop culture news
---
Trending Now