'John Wick: Chapter 4' Delayed Again To 2023
Posted On December 22, 2021
---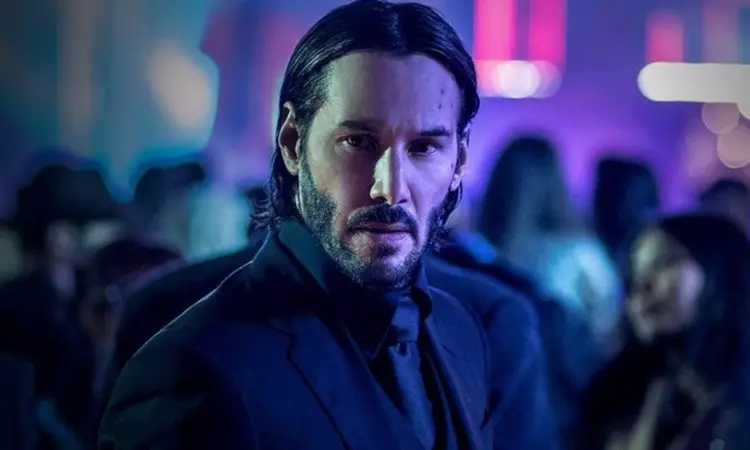 While the Baba Yaga may have lived to tell his tale, fans of the John Wick series will be stuck lingering on his previous final words—or, rather, word—for the next 15 months.
According to a brief from The Hollywood Reporter, John Wick: Chapter 4 has been rescheduled once more to March 24, 2023. This is the film's second delay following its initial move from May 21, 2021, to May 27, 2022.  The last two years are defined by studios scrambling to delay their mega-budget properties in the face of the COVID-19 pandemic. However, as the omicron variant of the virus surges throughout the globe, this may not be the last film we see shift calendar years.
When news first broke seven years ago that Keanu Reeves would play a world-class hitman struck blood-drunk over the death of his adorable puppy, no one would have guessed the idea would spawn three sequels and nearly $600 million in the bank. Moreover, it carved out one of the finest career comebacks of any actor in recent memory. Since the first film's opening, Reeves has found himself as a hot commodity not just in high-octane action pictures, but in animated flicks, romcoms, and even legacy sequels.
The John Wick series has done wonders for the action genre, as it's moved mainstream appreciation from bloodless PG-13 fare to bruising, hyper-kinetic films with notable talent behind the camera. Its success made studio names out of directors Chad Stahelski and David Leitch.
Stahelski, who has directed each John Wick movie thus far, is in line to helm the video game adaptation of Ghost of Tsushima, in addition to a remake of the 1986 cult classic, Highlander. Meanwhile, Leitch, who went uncredited for his directorial work on the first John Wick, has gone on to direct major studio outings, like Deadpool 2 and Fast & Furious Presents: Hobbs & Shaw. 
John Wick: Chapter 4 will hit theaters on March 24, 2023.
What do you think about Baba Yaga's latest delay? Let us know in the comments below!
—–
Did you enjoy this article? If so, consider visiting our YouTube channel, where we discuss the latest and greatest in pop culture news.
---
Trending Now
You may also like