'Heels' S1, Ep1 – 'Kayfabe' Review: "Protecting The Business"
Posted On August 15, 2021
---
Professional wrestling is one of the most complex forms of entertainment on earth. Between the theatrical monologues and the real-life stunts, creating a show featuring fights that everyone knows are not real is not easy. You have to love what you do. Within the first moments of the series premiere of Heels on Starz, it's clear that Loki scribe Michael Waldron either knows this from experience as a lifelong fan or he's done his homework.
Here's one hell of a story. Following the finale of his hit DC series Arrow, Stephen Amell commits to a new series based on a passion he holds near and dear to his heart. Professional wrestling. With some ACTUAL experience in the WWE in 2015, Amell is a lifelong fan of the business. Furthermore, the actor enlisted the services of AEW star Cody Rhodes and his wrestling school to train actors in the artform. At its heart, Heels begins with the idea that it is telling a real-life story about a real-life industry and the people behind it.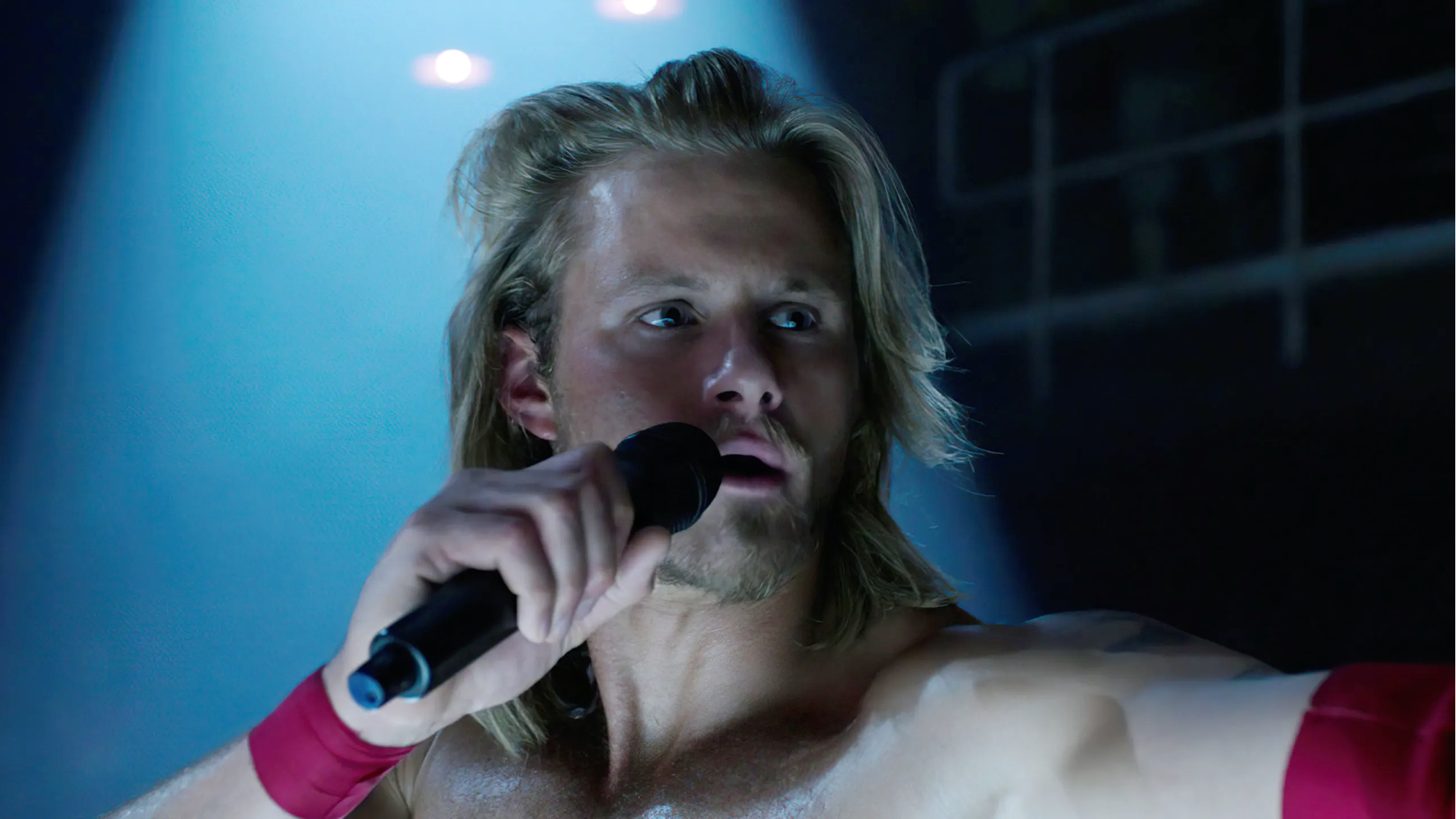 In professional wrestling, the good guys are dubbed "faces" while the bad guys go by "heels." However, outside of the WWE and AEW, smaller organizations exist all over the country. Heels follows a small independent promotion, the DWL. Founded by the father of Jack and Ace Spade, portrayed by Amell and Alexander Ludwig, the company is struggling to keep butts in seats. However, when Ace garners a large following as a face, the crowd comes roaring back. The thing is, people believe what they see in the ring.
A recurring thing throughout the show's debut is the notion of kayfabe. Oxford Languages defines "kayfabe" as the fact or convention of presenting staged performances as genuine or authentic. In other words, the performers live their lives as if their art was real. Jack and Ace struggling with this ideal shines through as a plotline that will ultimately live through the season. While Jack plays the heel, he is a good, church-going man trying to provide for his family. On the other hand, Ace's real-life antics are a stark contrast to his babyface persona in the ring. However, Jack ends up exposing the business through selfish decisions made from a bevy of personal strife piling up. What Heels does, effortlessly, is creates an environment that hardcore wrestling fans will appreciate while casual TV fans will understand and enjoy.
A series premiere is always tough to navigate. Moreover, a series with a subject matter like professional wrestling is an even larger hill to climb. However, the first episode of Heels finds a way to teeter-totter back and forth between a solid drama series and a love letter to professional wrestling within its 62-minute runtime. – Christian Hubbard
Rating: 10/10
Heels airs every Sunday on Starz!
—–
Did you enjoy this article? If so, consider visiting our YouTube channel, where we discuss the latest and greatest in pop culture news.
---
Trending Now