'Reservation Dogs' Season 1, Episode 2 'NDN Clinic' Review: "The Worst Place to Be"
Posted On August 14, 2021
---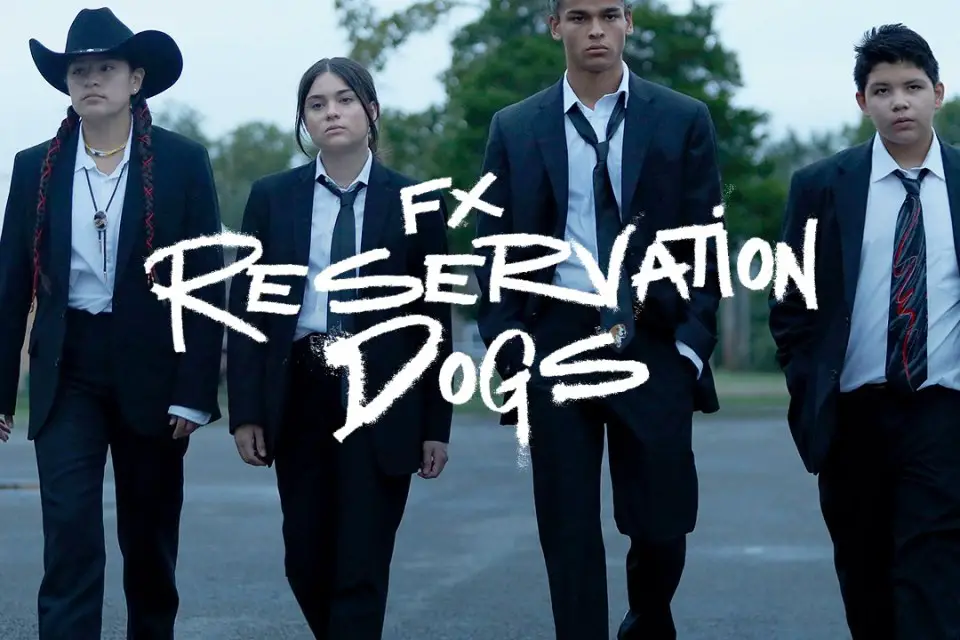 Clinics and the DMV are two of the most hated places in the U.S. for two reasons, wait times and rude employees. Well, clinics on a Native American reservation are far worse. The second episode of Reservation Dogs focuses on this among other things. Bear finds out just how serious their rival gang is, and the crew finds new ways to make money. There is a lot going on and this episode and I'll do my best to cover all grounds.

Bear (D'Pharoah Woon-A-Tai) gets jumped by the rival gang, and gets his nose busted. Elora (Devery Jacobs), Willie Jack (Paulina Alexis), and Cheese (Lane Factor) set up a Meat Pies sale outside the IHS clinic. Bear and Elora end up having to deal with the rude receptionist and Cheese kind of goes on a little adventure. They are in a clinic where there's only one doctor, Dr. Kang (Bobby Lee). While dealing with how they are going to handle the rival gang. Bear's mom Rita (Sarah Podemski) has to deal with the continued harassment from the men in the community. We also see Willie Jack's dad, Leon (Jon Proudstar) have an important conversation with Bear. It all ends with the two crews clashing and Big (Zahn McClarnon) realizing he has more problems to deal with.
Sydney Freeland was in the director's chair for this episode, and Sterlin Harjo wrote the screenplay. The fact that they centered an entire episode around a clinic was great. They hit the nail on the head with every aspect of the clinic. The rude receptionist (Jana Schmieding) was incredible with the attitude and jokes. The do everything doctor played by Lee. The long wait times, and the clinics full of people. The neighborhood Shaman William Knife-Man (Dallas Goldtooth) was also incredible, basically selling medicine outside the clinic. The rival gang weighing on Bear's psyche was also very evident.

Reservation Dogs is a coming-of-age story, and it's being told well. Harjo has a vision and he's seeing it through. It really seems like he has a lot of creative freedom and is able to execute it marvelously. He's busting out the stereotypes of Native Americans and proving them wrong. There is a lot of depth to these characters outside of being products of their environment. This episode was really the Willie Jack and Cheese show. Cheese being able to hang with the grandma he never had, and go on a little adventure was a neat subplot. Harjo loves these characters and gives each a moment to shine.
Reservation Dogs is a great addition to FX on Hulu. We are only two episodes in so far, and they have been a lot of fun. We get to watch these characters grow and learn. They started off as the criminals in their community and are slowly becoming heroes protecting their territory. Freeland got a lot of these characters in terms of how simple the plot was. They went above and beyond with her directing. Harjo is slowly building the area and giving you a lot to consider. This is a lot of fun and I hope it continues. – Rascal F. Kennedy
Rating: 8/10
Reservation Dogs premieres on Sundays on FX on Hulu!
---
Trending Now