Badcasting 'Zack Snyder's Justice League'
---
Welcome to Badcasting! A way for you to kill time at work or something to read while on the toilet. Here, we take a look at past films or characters and reimagine them with different actors. This isn't a reflection on the quality of the film (in this case, Justice League) or the talents of specific actors or actresses but instead looking at what could, and in some cases should have been.
This week's film: Zack Snyder's Justice League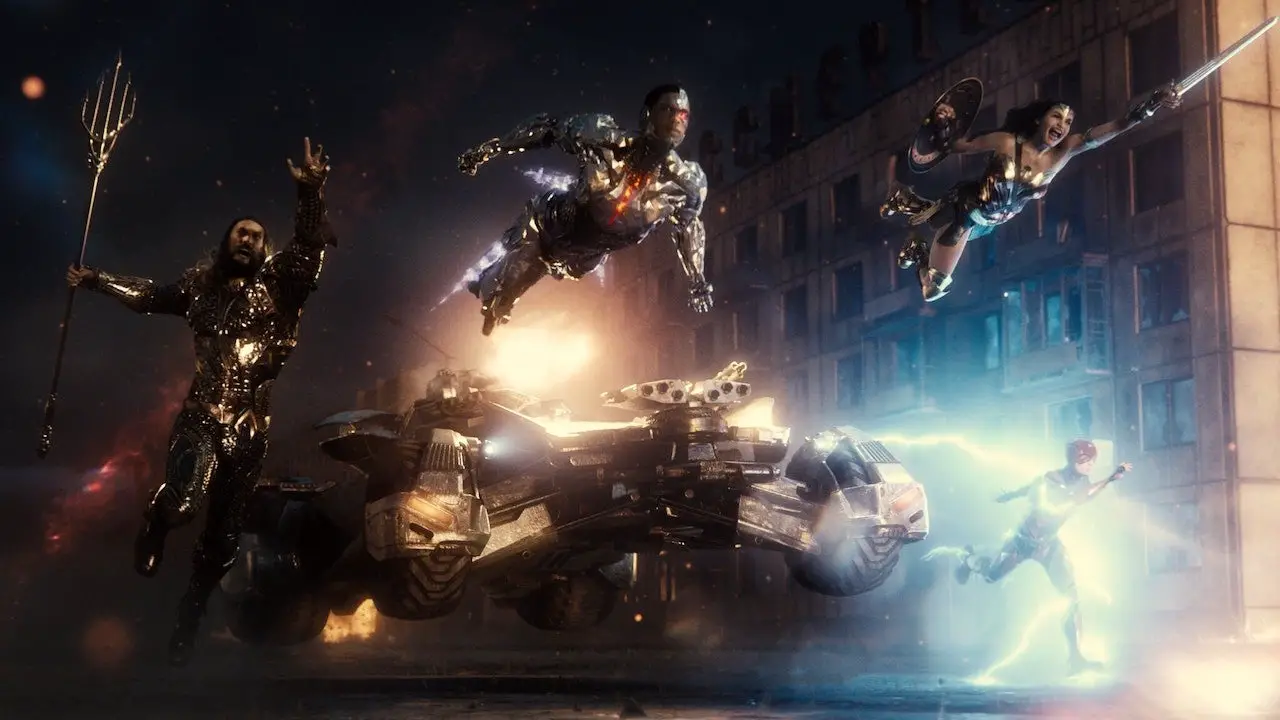 For a prologue to this Badcast (you don't need it, but, please read it) check out Badcasting The DCEU: 'Batman v. Superman: Dawn of Justice.'
There will be SPOILERS for this film so read at your own risk.

Superman/Clark Kent – Tyler Hoechlin
The big blue boy scout isn't so blue anymore. After sacrificing himself at the hands of Doomsday, the hero spends the first half of the film six feet under. He eventually makes his triumphant return after the rest of the Justice League use a goth Rubix Cube to resurrect him. But then spends the rest of the movie moping and punching.
Would it KILL Henry Cavill to brood less?? I feel like a nice guy telling a beautiful girl to smile more so she can be more beautifuler. Honestly, they should have just CGI'd a smile on his face so I know he's happy. That's the only way a knuckle-dragger like me can tell what kind of mood a character is in. Tyler Hoechlin smiles ALL THE TIME. JUST LIKE SUPERMAN! C'MON!

Batman/Bruce Wayne – Christian Bale as Patrick Bateman
Batman has seen the error in his short-sightedness after Batman v. Superman: Dawn of Justice. He's now realized that Superman was the hero Earth needed. He chooses to assemble the remaining metahumans in order to prepare for an invasion. He forms the Justice League to combat a threat unlike anything they've faced before.
With the likes of Parademons, Steppenwolf and a from-the-shadows Darkseid; Batman needs to step up his game. He's the least equipped member of the League to tackle a challenge like this. A more brutal hand is needed. Batman needs to lop off some alien heads and impale other's with axes from behind. Bringing back Christian Bale as a more sadistic Batman ensures a League-leader that can pull his own weight. If we had Christian Bale in the role, Jared Leto would have been dead in the first 20 minutes.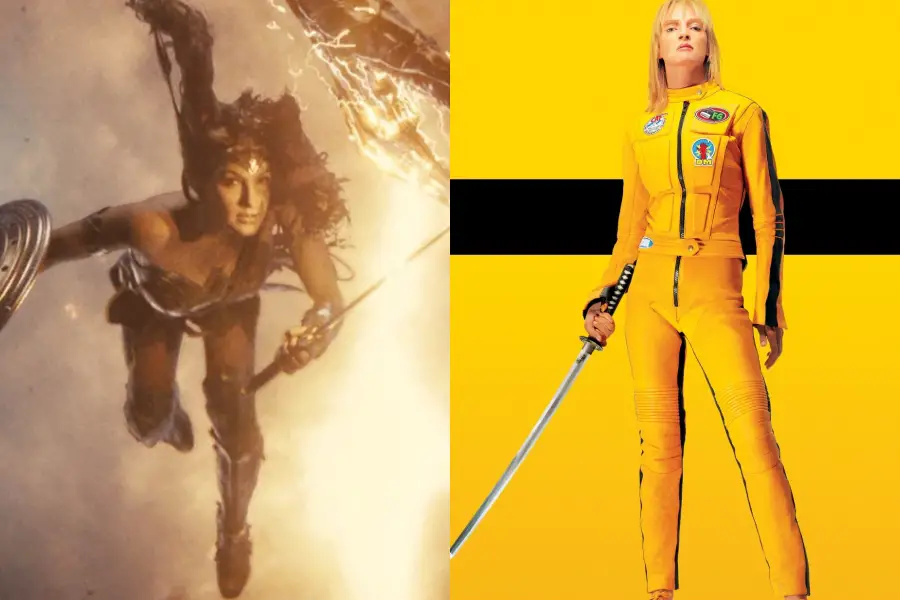 Wonder Woman/Diana Prince – Kill Bill
Wonder Woman has one of the most complex and relatable motivations in the film. Like so many women in their early 30's, she regrets running away from her home and family with a guy who then had to go and get himself blown up to defeat the God of War. Steppenwolf recognizes her isolation and preys on her fear to get inside her head. It makes her question whether or not he actually killed her people which motivated her to fight harder.
She's just like the main character in Kill Bill: Kill Bill. Honestly, it was so refreshing to see Tarantino give a predominantly male name to a female character. And giving her the nickname "Kill" to go along with it was rhythmic genius. She has a sword and likes killing just like Wonder Woman! Bring her on over to stab a few aliens,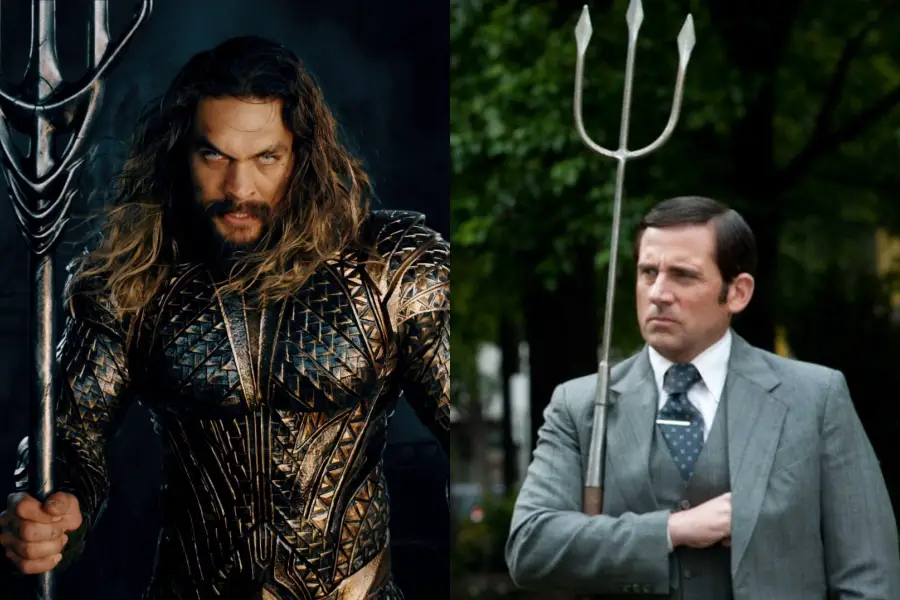 Aquaman/Arthur Curry – Steve Carrell
Aquaman was made into a badass thanks to Zack Snyder. Instead of being a long, blonde-haired, blue-eyed guy throwing a trident; he's a long, brown-haired, yellow-eyed guy throwing a quindent (with a slight buzz).
I'll be honest, Aquaman didn't leave much of an impact on me in this one. He dispatched Parademons by the dozen with his quindent but nothing too memorable. Quindents aren't sexy. You know what is sexy? Michael Scott with a TRI-dent. Ask any 20-something single guy what the 10 most memorable lines from Anchorman are and I guarantee at least seven of them will be from Mr. Brick Tamland.

The Flash/Barry Allen – Colorful Wacky Waving Inflatable Tube Man
Following a cameo in 2016's Suicide Squad and his cringy introduction in 2017's Josstice League, audiences got to see what Ezra Miller was bringing to the table as The Fastest Man Alive.
His fu**cking arms, man. I had a theory after walking out of the theater in 2017 that his poor form was to show a younger Flash who was still learning about his powers and as he got better and improved that form he'd eventually learn to time-travel. OH BOY HOW WRONG WAS I. I spent YEARS getting second to last in high school track so I know what I'm talking about. Just grayscale him to go along with Zack Snyder's color palette and add his dialogue in post-production since he's an inanimate object.

Cyborg/Victor Stone-WOPR
Cyborg was finally fleshed (metalled) out in this film. We were able to see what Ray Fisher would bring to the role of Victor Stone. He's what some people have called the "heart" of the film and I completely agree with that.
So let's f**uck him up again by making him the WOPR from War Games. The WOPR is a highly intelligent computer that stands for Wet OsteoPoRosis (ignore the graphic, it's wrong). Imagine Batman and Aquaman lugging that big thing around while it messes around with the stock market.

Steppenwolf – Peeling Sunburn
Steppenwolf was a far more fleshed-out villain in this film compared to Josstice League. The audience was able to see his motivation and the reasoning for forming The Unity (still a stupid name).
But without that spikey armor it looked like what he really needed was some Aloe Vera.
Darkseid – Jesus
Zaddy loves his Jesus allegories. Man of Steel had a different one every three minutes while Superman's arc in BvS and Justice League was modeled around Jesus's death and resurrection. Not only that, we were forced to see Jared Leto's Joker posed as Jesus in a promo shot for the film.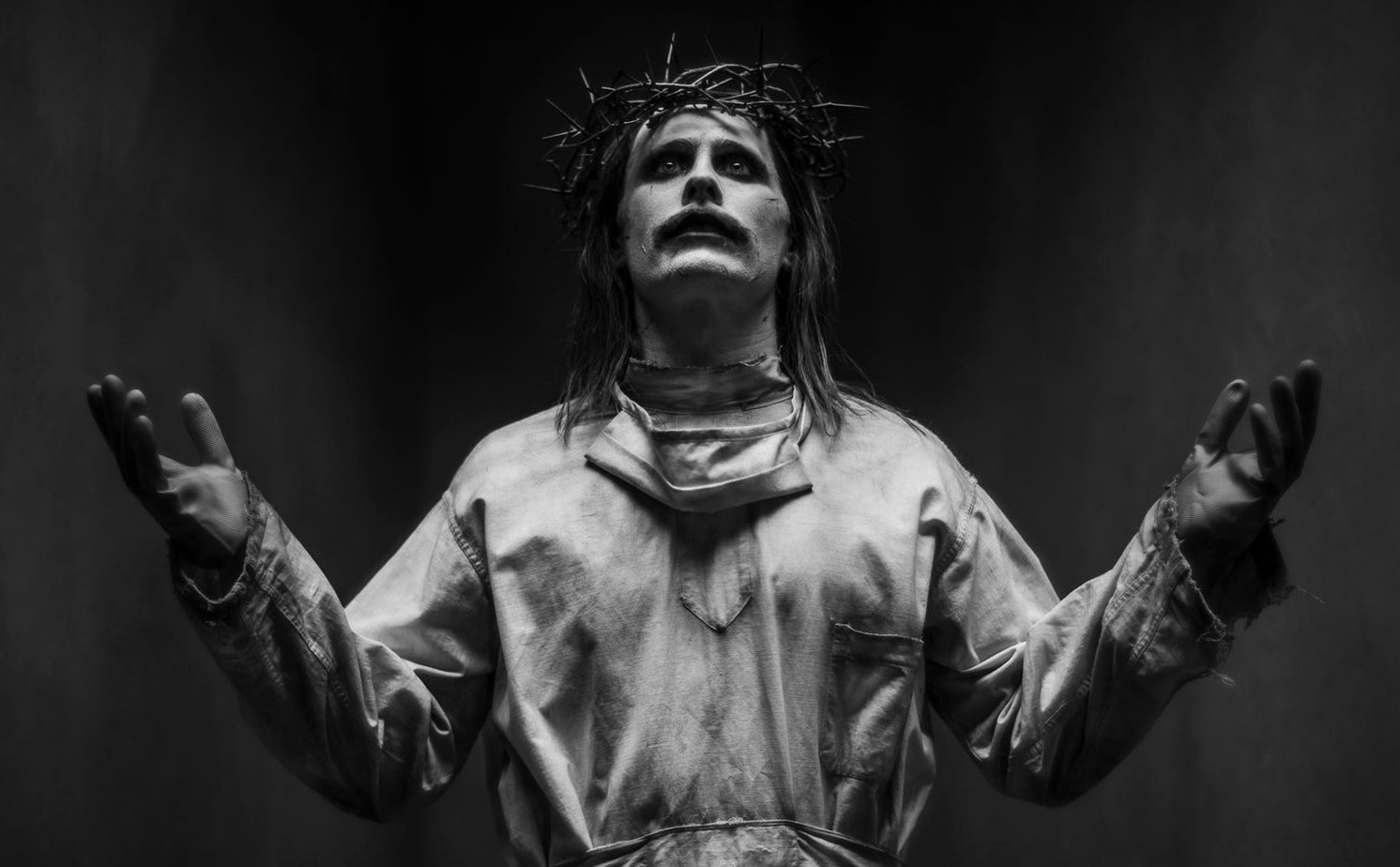 If the guy who sends used condoms to co-workers can call himself Jesus then I can compare this Easter Island head to him. Darkseid/Jesus versus the Justice League is the kind of art my younger self would have drawn in his bible study class.
Am I also going to Hell? Most definitely.
—–—
Thanks for making it to the end of that! I'm grateful you made it this far. Check out the last Badcast here.
—–—
Did you enjoy this article? If so, consider visiting our YouTube channel, where we discuss the latest and greatest in pop culture news
---
Trending Now