Badcasting Joss Whedon's 'Justice League'
---
Welcome to Badcasting! A way for you to kill time at work or something to read while on the toilet. Here, we take a look at past films or characters and reimagine them with different actors. This isn't a reflection on the quality of the film (in this case, Justice League) or the talents of specific actors or actresses but instead looking at what could, and in some cases should have been.
This week's film: Joss Whedon's Justice League
It's good to keep in mind that the original director, Zack Snyder, stepped down from the film due to a personal tragedy. The Avengers director, Joss Whedon, came in and reshot 2/3rds of the film and this was the result.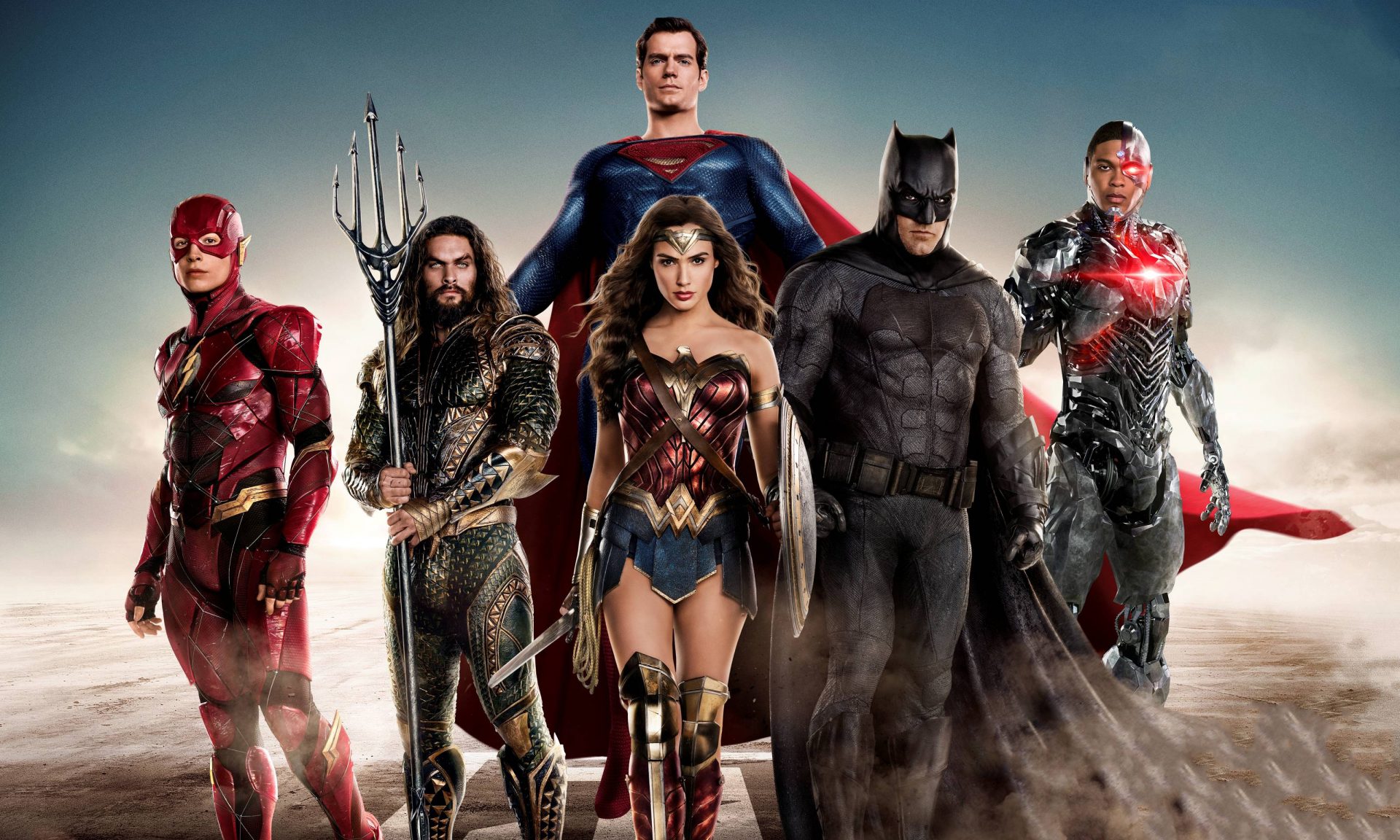 For a prologue to this Badcast (you don't need it, but, please read it) check out Badcasting The DCEU: 'Batman v. Superman: Dawn of Justice.'
There will be SPOILERS for this film so read at your own risk.
Superman/Clark Kent – One of Floop's Fooglies (Spy Kids)
Clark Kent/Superman is the greatest superhero to ever exist. He is meant to be the ideal man exaggerated to a ridiculous extent. Audiences were subjected to watching the hero get stabbed through the heart by Doomsday in Batman v. Superman: Dawn of Justice and were unsure how he would make his triumphant return.
Apparently, that return came in the form of the god-damn Joker. Due to prior scheduling conflicts; Henry Cavill had a glorious mustache that couldn't be shaved off for the Joss Whedon-led reshoots. It was decided to use CGI to give him a totally normal, not at all sinister-looking mouth for the film. Ole' Jossy-boy could have used the make-up artist from the 2001 film, Spy Kids, and gotten away with a more realistic Superman. It's essentially looking into a purple-filtered mirror.
Batman/Bruce Wayne – Jake Johnson
The brooding, stoic loner we've come to expect from our Caped Crusader is long gone. Say hello to team leader/quipster Batman! He does everything folks: crack jokes, complain about aging, have existential crises! It doesn't matter! However, this Joker (ha) needs someone less serious than Batfleck.
Jake Johnson came into the public eye thanks to his role on television's New Girl where he played a lovely schlub. That type-casting continued in big blockbusters like Jurassic World and Spider-Man: Into the Spiderverse. His whole persona was tailor-made for this new Batman. This wouldn't even be a "bad cast." I standby this whole-heartedly.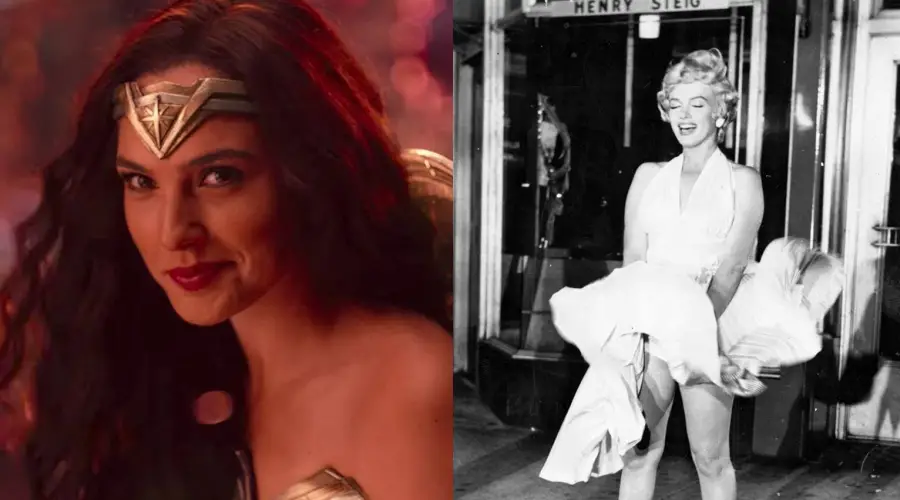 Wonder Woman/ Diana Prince – Marilyn Monroe
Following her outstanding solo film with 2017's Wonder Woman, it seemed like Gal Gadot's "Diana Prince" was on pace to have a breakout year. But then November rolled around and we saw a completely different (under)side to the character. It was clearly decided that any characterization and personality she might've had going for her in the last movie was going to stay in that last movie. To show off the "WOMAN" in Wonder Woman; Joss needed someone who wouldn't mind emphasizing their femininity in Justice League.
Marilyn Monroe would have fit this role perfectly. She was known for her witticisms as well as her physical appearance. This is Mr. Whedon's entire modus operandi (and yes I had to Google that). Throw a million retorts at the audience and hope they don't notice the uncomfortable sexism happening in the meantime. And thanks to Ray Fisher's testimony on whitewashing, she could've saved Joss the trouble of re-coloring her appearance in post-production since she's already aggressively Aryan.
Aquaman/Arthur Curry – Danny DeVito
Arthur Curry. The Aquaman. The outsider of the team. Never felt like he belonged on the land OR the sea. He has tattoos, drinks alcohol straight, and used his water powers to make all of his body hair swim up to his head.
It will forever irritate me that Zack Snyder initially chose someone that is so ugly and unattractive for Aquaman when the perfect choice was (literally) standing below him the entire time. It makes matters worse that Joss Whedon didn't seize the opportunity to recast the character with 1984's Sexiest Man Alive; Daniel Bartholomew Devito. We've seen him survive underwater without the help of CGI. All you have to do is drop him in a tank and let him do what Aquaman does best; moisten the room.
The Flash/Barry Allen – Colorful Wacky Waving Inflatable Tube Man
The Fastest Man Alive: The Flash! Barry Allen is meant to be the goofball of the Justice League team. Adding some much-needed levity to Batman's quips, Aquaman's quips, and Wonder Woman's deadpan quips. He can move at the speed of light; encompassed in a streak of blue lightning. However, he doesn't have to look good doing it.
For a superhero whose entire power-set is built around running; you'd think the actor, or director, would do some research on how runners actually looked WHILE running. Just from that snippet above it looks like he should have a torn ACL; a dislocated elbow; and is suffering from a severe stroke. Throw one of those car dealership dudes in his place and you'll get the same result.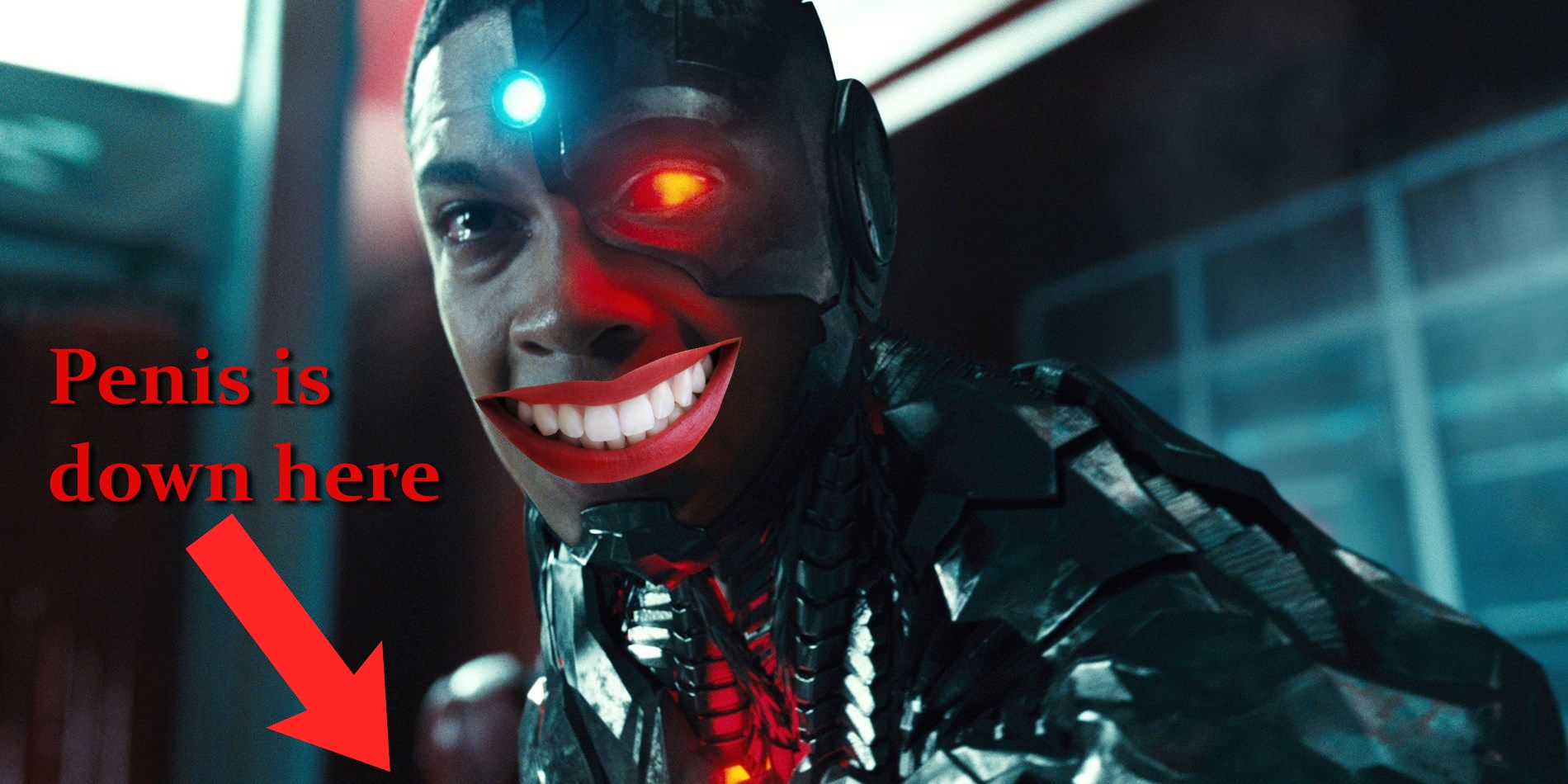 Cyborg/Victor Stone – Ray Fisher But Happy
Joss Whedon and producer Geoff Johns wanted audiences to know that this character was happy (and had a penis) in their Justice League. He was told to act more monster-like (with a penis). This is a kid's movie after-all and you don't want kids to see a character sad for the majority of the film (or be unaware of where his penis is). Sure, the character was turned into half-man, half-machine and felt truly alone and was trying to find a place in the world where he now fits in; but he also definitely has a robot penis.
From the actor's own social media:

Did I say "penis" too much? Maybe. But these gentlemen felt the need to emphasize an actor's actual penis in a movie, aimed at kids, where his character is part-machine. I feel like this niche article should be given a little leeway if that's the kind of bar being set.
Steppenwolf – Buster Bluth
Remember Arrested Development? What a great show (for 3 seasons). Remember Buster Bluth? That guy was so funny. And he was always saying "Mother" just like Steppenwolf! Haha, what a good casting choice…..
But this is Badcasting so they can just stick with the original design because it's dogsh!t.
Thanks for making it to the end of that! I'm grateful you made it this far. Check out the last Badcast here.
—–
Did you enjoy this article? If so, consider visiting our YouTube channel, where we discuss the latest and greatest in pop culture news.
---
Trending Now