Peter Dinklage & Shirley MacLaine To Star In Indie Drama 'American Dreamer'
Posted On February 2, 2021
---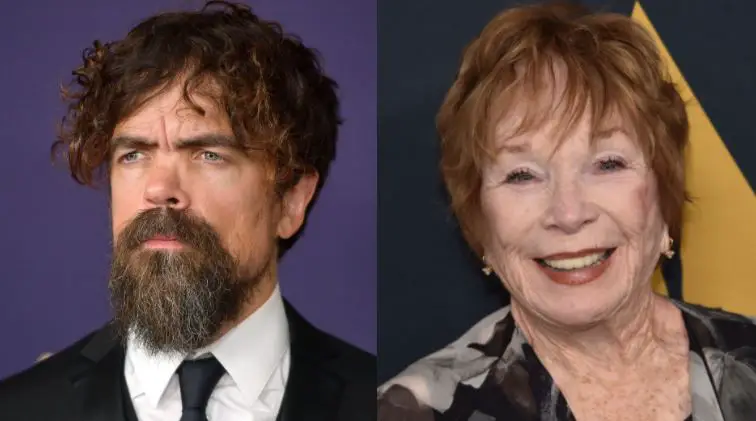 Two living legends are gearing up to join forces on the big screen. As first reported by Deadline, Game of Thrones star Peter Dinklage will star in a new indie drama alongside Academy Award winner Shirley MacLaine.
The film, titled American Dreamer, is written by Academy Award nominee Theodore Melfi (Hidden Figures). Additionally, filmmaker Paul Dektor (Equal Means Equal) is on-board to direct the upcoming picture. In addition to his starring role, Peter Dinklage will produce the film alongside David Ginsberg (Get Low) and Kim Quinn (St. Vincent), who will also appear in the film as well. Production for the film is scheduled to begin this March.
Per the initial report, American Dreamer is based on a true story segment from the This American Life podcast. Its plot charts the life and times of Dr. Phil Loder, portrayed by Dinklage. Working as a low-level economics professor at Harvard University, Loder dreams of owning a home well out of his price range. However, a remarkable, once-in-a-lifetime opportunity comes from a lonely widow nearing the end of her life (MacLaine). After meeting Loder, she offers him her huge, hundred-acre estate for the mere pennies. However, Loder quickly comes to the realization this too-good-to-be-true offer may be just that.
Peter Dinklage touts victory of the Primetime Emmy Award for Outstanding Supporting Actor in a Drama Series a record number of four times for his role in Game of Thrones. Following roles in Avengers: Infinity War and Three Billboards Outside Ebbing, Missouri, the actor will next star in Legendary's live-action Toxic Avenger film. Additionally, the acclaimed thespian will work alongside Jason Momoa in Good Bad & Undead and then Brian Tyree Henry in Cyrano. Meanwhile, Shirley MacLaine is one of the most celebrated actresses in cinematic history. The legendary performer's career touts an Academy Award, two British Academy Film Awards, five Golden Globe Awards, and a Primetime Emmy Award. In recent years, the actress boasts roles alongside Anna Kendrick in Disney+'s Noelle and Amanda Seyfried in The Last Word.
What do you think of the news? Are you excited to see Peter Dinklage and Shirley MacLaine share a stage? Let us know your thought below!
—–
Did you enjoy this article? If so, consider visiting our YouTube channel, where we discuss the latest and greatest in pop culture news.
---
Trending Now