Peter Dinklage To Star In 'The Toxic Avenger' Reboot At Legendary Pictures
Posted On November 30, 2020
---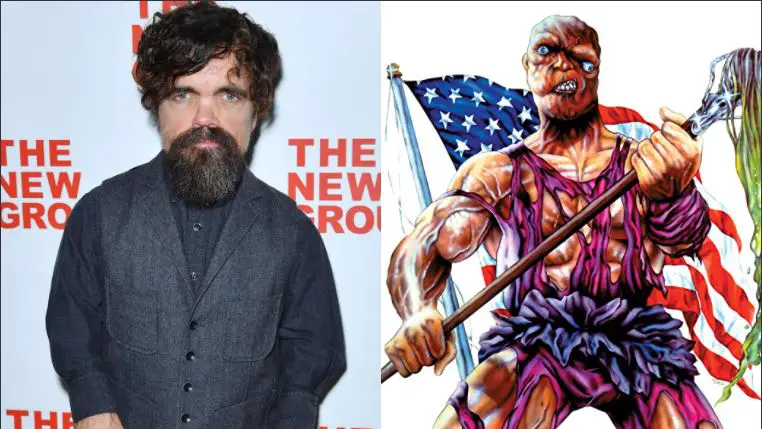 An actor who appears to disappear in every role he sinks his teeth into, Peter Dinklage continues to expand his vast filmography. Following memorable turns in Game of Thrones, X-Men: Days of Future Past, and Three Billboards Outside Ebbing, Missouri, the actor has lined up his next starring role. As first reported by Deadline, Dinklage will star in Legendary's latest live-action Toxic Avenger adaptation.
The latest endeavor will reportedly be a reimagining of the cult classic 1984 comedy superhero film. Directed by Michael Herz and Lloyd Kaufman, The Toxic Avenger follows Melvin Ferd, a 98-pound weakling who works as a janitor at a health club. Following years of toxic humiliation from his peers, Melvin sees his tormentors become increasingly violent. After they trick Melvin into wearing a pink tutu and kissing a sheep, they chase him out of a second-story window. However, he lands in a vat of toxic waste. The accident sets him on fire and transforms him into a hideous, deformed creature. The incident also grants Melvin superhuman size and strength. The film went on to launch it's own franchise featuring three film sequels, a stage musical production, a video game, a Marvel comic book, and a children's TV cartoon.
Dinklage will star in the remake as Melvin. Moreover, Dinklage will produce alongside the aforementioned Lloyd Kaufman and Michael Herz for Troma Entertainment. I Don't Feel at Home in This World Anymore director Macon Blair is on board to helm the feature with Legendary Pictures handling financing and distribution.
Peter Dinklage touts victory of the Primetime Emmy Award for Outstanding Supporting Actor in a Drama Series a record number of four times for his role in Game of Thrones. Following roles in Avengers: Infinity War and Three Billboards Outside Ebbing, Missouri, the actor will next star in J. Blakeson's I Care a Lot. Additionally, the acclaimed thespian will work alongside Jason Momoa in Good Bad & Undead and then Brian Tyree Henry in Cyrano.
What do you think of the news? Are you excited to see Peter Dinklage in his own superhero franchise? Let us know your thought below!
—–
Did you enjoy this article? If so, consider visiting our YouTube channel, where we discuss the latest and greatest in pop culture news.
---
Trending Now