Alkoya Brunson To Portray Jakeem Thunder In 'Stargirl' Season 2
Posted On November 19, 2020
---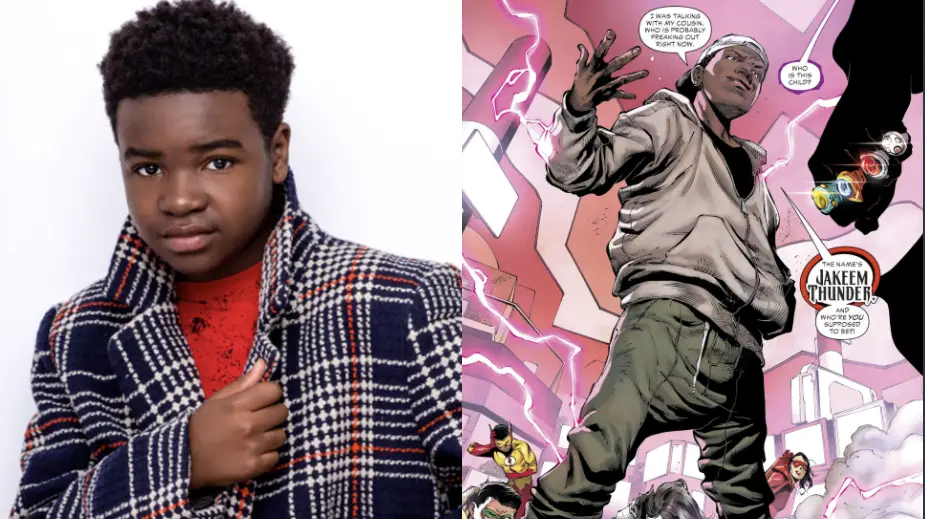 The first season of Stargirl continuously churned out content tailormade for fans of DC's Justice Society of America. The constant references to classic characters and the notion of younger versions coming to life on-screen created intrigue for fans of DC television. A few weeks ago, reports that comedian Jim Gaffigan will voice Thunderbolt in the second season of The CW series surfaced. Now, it appears we know who will play Thunderbolt's partner. According to Decider, Alkoya Brunson will join season two of Stargirl as Jakeem Thunder.
First appearing in Flash Vol 2 in 1998, Jakeem Williams was created by comic book legends Grant Morrison, Mark Millar, and Paul Ryan. Born in Keystone City, the home of Jay Garrick, the character was orphaned when his mother died of cancer. However, Jakeem became a self-reliant latchkey kid who grew up on the streets and adopted toughness in order to survive. When the original wielder of the Thunderbolt "Genie" loses control of the power, the JSA places him inside an ink pen. However, when Jay Garrick accidentally gives the pen to Jakeem, the young man accepts the responsibility and becomes a member of the JSA.
Throughout season one of Stargirl, Courtney Whitmore, portrayed by Brec Bassinger, comes into possession of a mysterious pen. However, its true nature is never revealed throughout the events of the first season. Now, it appears Jakeem will soon come into contact with Stargirl, Dr. Mid-Nite, Wildcat, and Hourman and join the team.
Alkoya Brunson is a young up-and-coming actor with credits in TV shows like The Originals, Malibu Rescue, and the short-lived, Myself and I. Moreover, Brunson's film credits include appearances in the Academy Award-nominated Hidden Figures. Notably, Brunson portrayed a younger version of Donald Glover's Earn in FX's Atlanta as well.
Season two of Stargirl is shaping up to top its initial outing. Previously, it was revealed that Ysa Penarejo will portray the DC hero Jade and that Doctor Mid-Nite will have a more prominent role in season two.
What do you think? What are you hoping to see from Jakeem Thunder in Stargirl? Let us know your thoughts in the comments below!
Stargirl season one is available on DC Universe and The CW app.
—–
Did you enjoy this article? If so, consider visiting our YouTube channel, where we discuss the latest and greatest in pop culture news. Recently we reviewed episode 13 of DC Universe's Stargirl. Check it out below:
---
Trending Now