Everything We Want To See In DC's 'Stargirl' Season 2
Posted On August 14, 2020
---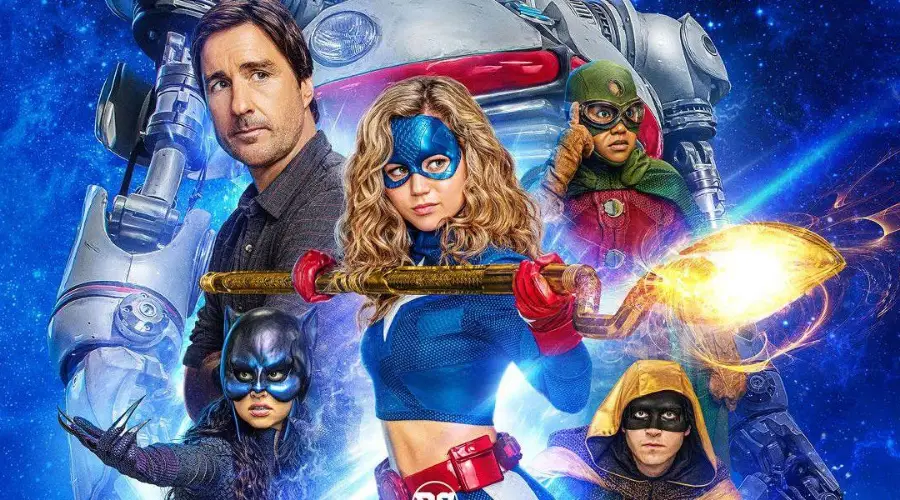 DC Universe's Stargirl has just wrapped its freshman season, leaving fans with many questions. While you take in everything from the season finale, here is everything we want to see in season two.
More Legacy Characters
Watching the new Justice Society of America grow into their role as heroes was what made Stargirl a hit with so many fans. The characters weren't just being heroes for their own sake, but they also had the added stress of living up to the expectations set by their predecessors. It would be exciting to see the team expand a bit in the next season to include some more members, and here are a few additions we would like to see.
Jakeem Thunder
Created by Grant Morrison, Mark Millar, and Paul Ryan Jakeem Williams made his first appearance in 1998's Flash #134. When Jakeem came into possession of the pen that held Johnny Thunder's genie Thunderbolt, the young man became a hero and eventually joined the JSA alongside Stargirl and Hourman.
What makes us hopeful that Jakeem will pop up in season two is that he's already been mentioned on the show. In the fourth episode of season one, Mike revealed that he is friends with a kid named Jakeem. While we never saw the character on screen, Geoff Johns has stated in the past that nothing on this show is done on accident and that any easter egg could lead to something later on. Johnny Thunder's pen was seen several times during the season teasing what is held inside, so given this and the fact Jakeem already exists in the show, we hope we will pop up next season.
Jade and Obsidian
Introduced in 1983's All-Star Squadron #25, Jade was created by Roy Thomas and Jerry Ordway. The daughter of Alan Scott and Rose Canton, Jade, developed metahuman powers due to her father's exposure to magical energies. Her abilities closely resembled her father's in that she could generate green energy and create constructs. After her and her brother were rejected by the JSA, they became founding members of Infinity, Inc. Her brother Obsidian developed shadow based powers due to his father's exposure to shadow energy. The hero can merge with his own shadow and can possess the shadows of others, giving him enhanced strength, the ability to pass through walls, fly, and a range of other skills.
Stargirl did a great job of dealing with Rick's desire to live up to his father's role as Hourman, so it would be interesting to see other children of the original team. Throughout the season, Scott's lantern was seen lighting up at random times, which led many to theorize it was setting up for something later on. One possibility is that it could be because his children are still out there. An interesting connection this would allow the show to explore is that Obsidian draws his powers from the same place The Shade does, and as the finale suggested, the villain will play a significant role in the next season.
Villain Management
Another highlight of season one was how well the series handled multiple members of the Injustice Society of America. A risk projects run when they include more than one villain is that one character may get sidelined to focus more on another. Thankfully, Stargirl did a great job of highlighting each of the villains without drawing time away from the main plot. One reason this was possible is that each of the characters had a similar goal since they were all members of the ISA, but this may not be the case in season two. As the finale revealed, not only will The Shade have a significant role, but Eclipso will also appear. The villains have appeared together previously in the comics; however, they're connections to one another are very loose. We hope that season two will be able to manage the two powerful villains effectively.
More Soldiers of Victory
Not only did Stargirl feature the JSA, but it also focused on a lesser-known group of heroes called the Seven Soldiers of Victory. While one of the key members, the Shining Knight, played an essential role in the season, we didn't get to meet any of the other members of the team, save for Pat and Starman. However, in the finale, Shining Knight mentioned that he is going to look for his team, which could mean some of them could pop up next season.
There are quite a few members that would be exciting for them to explore, but one we are hoping makes an appearance is this Earth's Green Arrow. Because Stargirl is set on a different Earth, it has a different Oliver Queen than the one from the Arrowverse. Stephen Amell's Oliver Queen is beloved by many fans, but it would be interesting to see someone else's take on the character.
Starman Lore
While the first season did a great job of showcasing Courtney's journey to become Stargirl, it still left fans with some questions such as why she can use the staff and where did it originally come from. The final thing we hope to see in Stargirl season two is an exploration of Starman's lore, including some more background on Starman and where the staff came from.
Back in June, the Stargirl Facebook Page teased a character from the show's past would appear in the finale, and at the time, no one could have guessed it would be Starman himself seemingly back from the dead. Now that Sylvester will play a part in season two, it means we can learn a little bit more about how he acquired the staff and how he became a hero alongside Pat. While it may be a longshot, maybe the series could introduce previous Starmen from the comics such as Ted Knight, who created the Cosmic Staff or Ted's son Jack Knight who gave Courtney the staff in the comics. The latter seems more likely given his connections to The Shade.
Stargirl season two will most likely not be able to include all of our desires, but hopefully, the crew working on the series can introduce a few of our ideas. For now, though, we will just have to speculate what DC has in store for its newest heroine.
What would you like to see in Stargirl season two? Did you enjoy season one of the series? Let us know in the comments below!
Stargirl season one is currently streaming on the DC Universe and The CW app.
—–
Did you enjoy this article? If so, consider visiting our YouTube channel, where we discuss the latest and greatest in pop culture news. Recently we reviewed episode 13 of DC Universe's Stargirl. Check it out below:
---
Trending Now