'Star Wars': Lucasfilm Interested In Lars Mikkelson As Live-Action Thrawn
---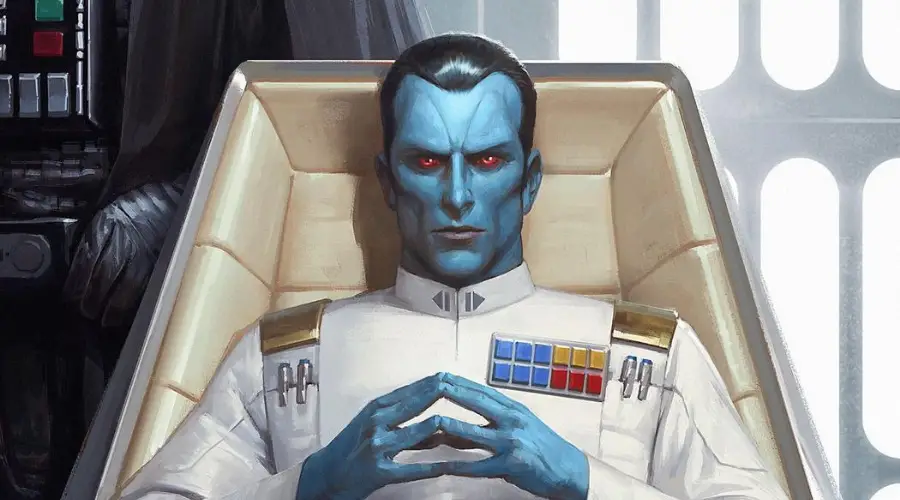 When it was first reported that Disney was planning on casting a live-action Thrawn for future projects, many fans wondered who could take over the role. Well, according to insider Daniel Richtman, they are interested in Lars Mikkelson, reprising his role as Thrawn from Rebels.
In May, it was first reported that Disney was looking for Thrawn to appear in future live-action projects, including the many rumored Disney+ series in development. Interestingly enough, rather than cast someone new in the role, it seems Mikkelson is one of the top choices for the part. The star originally played the character in Star Wars Rebels, which was Thrawn's first in canon appearance outside of Legends series.
READ: Darth Maul Will Reportedly Appear In Multiple Disney+ 'Star Wars' Series
It makes sense why the studio is interested in having Mikkelson return for the role. Many fans have applauded the stars take on the character, which was one of the reasons he has become such a well-liked character. The actor was nominated for the 2017 Annie Award for Outstanding Achievement, Voice Acting in an Animated Feature Production for his portrayal of the villain. Additionally, Mikkelson is best known for his roles in live-action productions, including The Killing, House of Cards, and Sherlock, so transitioning Thrawn to live-action would be no problem for him.
Currently, it is unconfirmed when Thrawn will make his first appearance, but many have speculated. It will be in the long-rumored live-action Rebels sequel. It has been reported that Disney is already in the process of casting a live-action Sabine Wren and Ezra, so perhaps they will soon have to face off with Mikkelson's Thrawn.
Would you like to see Lars Mikkelson reprise his role as Thrawn in a live-action Star Wars project? Who would you like to see play a live-action Thrawn? Let us know in the comments below!
—–
Did you enjoy this article? If so, consider visiting our YouTube channel, where we discuss the latest and greatest in pop culture news.
---
Trending Now