Creating A Hopeful Superman Film For The Modern Era
---
Superman is, without question, one of the most beloved characters in all of American fiction. Throughout his 80 years of existence, the Man of Steel has left an everlasting mark on popular culture. His iconic "S" logo is as recognizable as the Christian cross or the Star of David. A statue of him stands tall in Metropolis, Illinois and kryptonite remains a mainstream concept to non-comic readers. Ever since his Action Comics debut way back in 1938, Superman has long reigned as the granddaddy of all comic book superheroes, soaring through the air before Spider-Man could crawl or before the Hulk changed a shade. Yet, of all the massively successful Marvel and DC properties turned into big-budget blockbusters over the years, Superman seems to have been tossed to the wayside. Without Clark Kent, there would be no Avenger, no X-Man, no Teen Titan, or friendly neighborhood web-slinger to save the day.
Aside from recent appearances on television, Superman has been benched and treated like a has-been star left to watch from the sidelines as the young blood takes to the field. Some might say that the character's core values of truth, justice, and undying optimism are outdated, but I'd argue that there has never been a better time to revive those old fashioned notions of human idealism.
Perhaps now more than ever, we need a hopeful, inspirational Superman film to make us all feel a bit better about the world and ourselves. We need a Superman film to remind us that the greatest superpowers don't involve moving at lightning-fast speed or lifting mountains with Herculean strength, but sharing unconditional kindness and compassion with an increasingly cynical world. I believe in what Superman stands for, and I believe that the modern era deserves a feel-good, heartwarmingly refreshing film centered around the Man of Tomorrow.
Highlight Superman's Super Humanity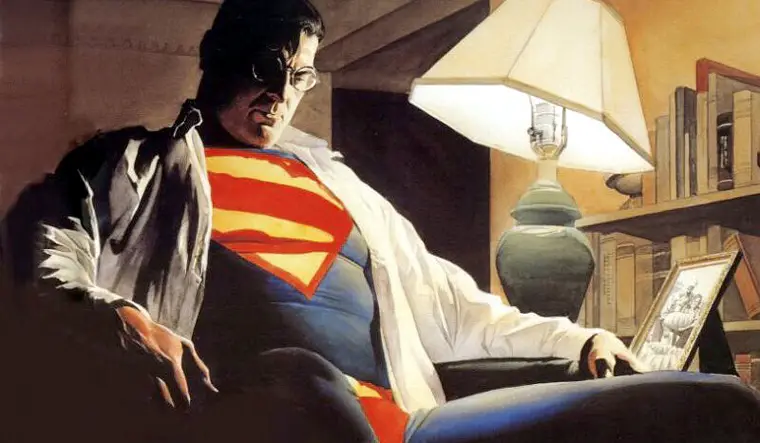 Superman has always been an incredibly fascinating character to me. The idea of an all-powerful, almost godlike individual endowed with midwestern American values is, in itself, an inspiring tale. Jerry Siegel and Joe Shuster didn't just create an iconic character; they created the very idea of the superhero. At the time, they crafted something so new and so revolutionary for literature that the Clark Kent formula would serve as a basis for many costumed do-gooders that followed. However, heroes are not defined by the capes they wear or the powers they possess, but by the content of their character. In Superman's case, he's a tough nut to crack on film. How can a man so perfect appear as imperfect? How can someone so unconditionally kind and selfless be seen as relevant by the modern moviegoing audience?
Superman's greatest strength isn't his laser vision, his ice breath, or his ability to fly; it's his kindness. If he wanted to, Superman could rule the world and murder his enemies where they stand, but he won't. His incorruptible spirit and altruistic qualities make him the greatest of any superhero. Of course, he can have human problems like ours, and it's okay to give him those moments of contemplative quiet. He falls behind on his rent or fails at winning over Lois Lane. However, he should never become sour and pessimistic despite his life's many curveballs. Clark Kent's story should inspire us all to strive for a better tomorrow. Maybe a Superman film shouldn't ponder the question of how Superman can be more like us, but rather, "How can we be more like Superman?"
It's Okay To Get Political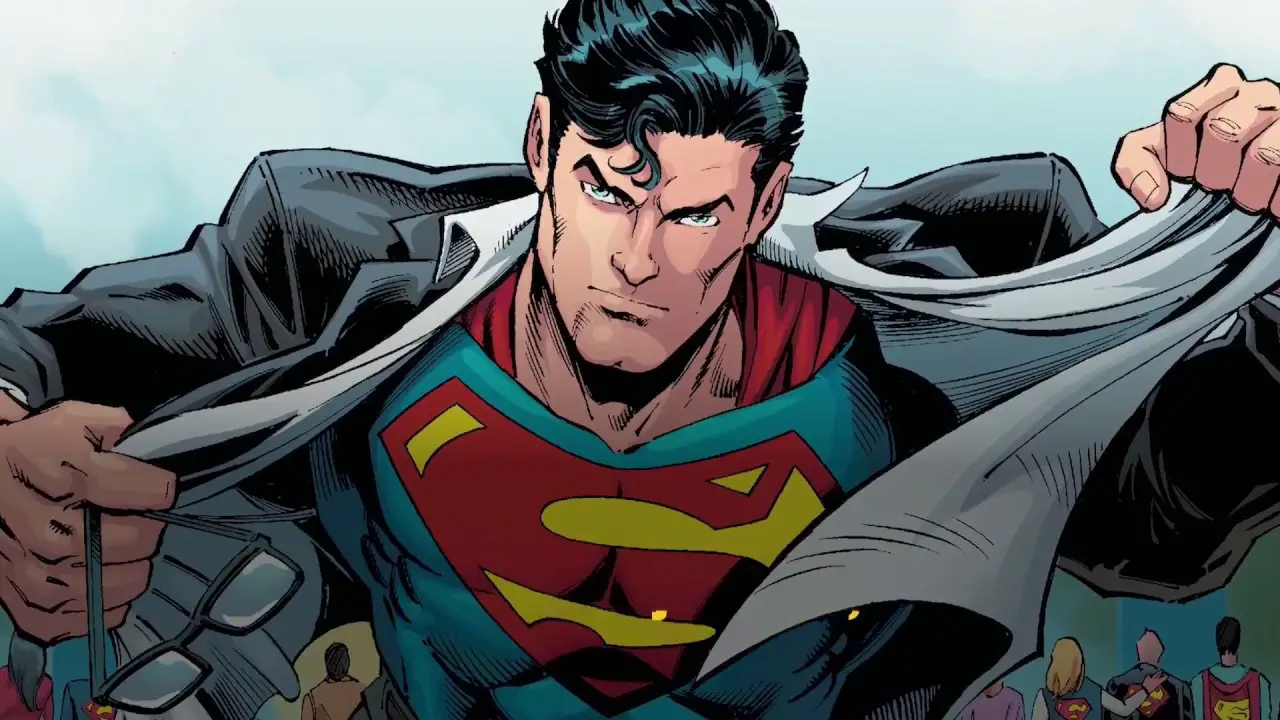 Needless to say, we're living in a time of social and political unrest. Watching the news has become disheartening, and this year, in particular, hasn't exactly been a cakewalk. Yet, that's not to say that we'll never overcome these problems, which I believe we will. Today's world is not so different from the one of the late 1970s when Richard Donner's first Superman film hit theaters. Starring Christopher Reeve and Margot Kidder, Superman launched the modern superhero film genre and made us all believe a man could fly. Those wondrous senses of belief and magic that the first film gave us have been emulated to varying degrees in superhero entertainment, but it was Superman that started it all. The beauty of Superman is his ability to make us believe that anything is possible. We need to believe that a man could fly again.
Superman's story is the ultimate immigrant tale of opportunity. The character embodies the idea of battling fascism and overly oppressive government entities, all the while maintaining an unshakable sense of morality. There is a multitude of relevant themes to examine with Superman's character. However, the alter ego of Clark Kent represents the idea of fair, honest journalism in an era of growing mistrust and widespread falsehoods.
Truth and justice will always prevail if relentlessly pursued, and if Superman's not already suited up in blue, he's on the ground monitoring his citizens as a watchful guardian armed with staunch journalistic integrity. Placing the unwaveringly honest blue boy scout in a morally gray world marred by corruption and greed is a fascinating way to challenge him mentally and emotionally, and remind us that sometimes, we can win with words rather than fists.
Create A Film That Inspires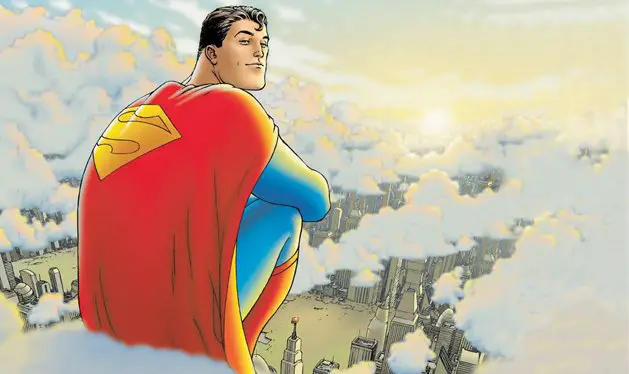 WB has openly struggled with finding ways to make Superman relevant to modern audiences. I myself will admit that he's not the easiest character to write for. He's not rife with inner turmoil or constantly questioning his motives, but that's why we love him. He's not only the man he needs to be but the one he wants to be. Superman's story doesn't need to be relevant; it needs to be inspiring.
By far, one of my favorite qualities of the character is his restraint. He possesses such an incredible arsenal of powers, and yet he's so reluctant to use them. It's a simple reminder that such power should never be used for personal gain. Instead, for the betterment of mankind, especially in times of crisis. Superman made his debut a decade into the Great Depression and on the cusp of World War II after all. He endures through countless dark moments throughout our world's history. He inspires young readers to go out and make a difference wherever possible during times of fear and dread. History teaches us that people are always ready to hope again. That is exactly why we still need Superman.
Cynicism, pessimism, and ugly envy are drilled into us day in and day out by our society's leaders. Even so, I still believe that our human spirit is drawn to stories that we can learn from. The right filmmaker will come along one day and bring DC's most magnificent character back into the spotlight. Superman's core is just as indestructible as his body. Moreover, we need a hero to remind us that all of life's great battles can be won, no matter how tough. Yes, Superman is fictional, but his virtues are not. All of us can be someone's Superman, and that's the greatest lesson we can learn from DC's mascot. Hope, kindness, and compassion will never fade out of existence, and in that regard, Superman will always remain relevant.
—–
Did you enjoy this article? If so, consider visiting our YouTube channel, where we discuss the latest and greatest in pop culture news.
---
Trending Now