Snyder Cuts: 'Man of Steel' – A Superman For The Times
---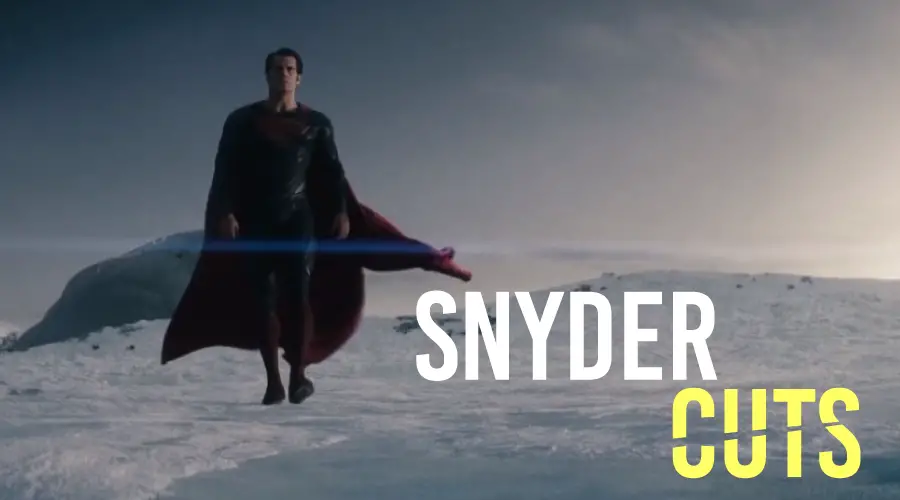 In honor of the release announcement of Zack Snyder's Justice League, we here at Full Circle decided it was time to do a retrospective of the polarizing director's films. So began the idea of "Snyder Cuts", a weekly series of reviews looking at all of his directorial efforts. We continue our journey with Snyder's next foray into the superhero genre, and the first film of the DC Extended Universe, Man of Steel.
In 2013, director Zack Snyder introduced the world to a reimagined version of Superman. Man of Steel was meant to the entry point in a new cinematic universe. The promise and potential of the DCEU were all dependent on how this film would be received. As it turns out, the film didn't exactly receive unanimous critical praise. Rather, it had a mixed critical response and developed a strong following from fans years after.
Now, with Zack Snyder's version of Justice League on the horizon, I thought it timely to revisit the controversial adaptation of the man of tomorrow. Is Man of Steel really as mediocre as critics say it is? Or is there more to this film than meets the eye? Upon my rewatch of this film all these years later, one thing is for certain: this film has a lot more going on than what it was originally given credit for.

In a world where The Avengers had just assembled and Nolan's Dark Knight trilogy came to a close, Zack Snyder wanted to show a different kind of hero. One who would carry different burdens than that of Tony Stark or Bruce Wayne. What would happen if you put Superman, a hero whose perfect moral values are something other heroes constantly strive towards, into an amoral world? That is the question that I assumed was put into consideration with Man of Steel. With the screenplay by David S. Goyer and the story by Goyer and Nolan, the film poses a lot of interesting questions regarding Kal-El's place in the world.
This works to varying degrees of success. The film opens up with an absolutely stunning Krypton prologue. An epic opening salvo to set the stage for the future conflict passed on to Kal-El from the sins of his ancestors. The introduction of the film's villain, Michael Shannon as General Zod, is nearly perfect as well. However, we'll get to that later.
Right away, Goyer and Snyder make one thing clear. Although Superman in the comics is perfect in nearly every way, this one may not be. He comes from a broken world. A world to stuck in their ways and constantly in fighting. Unable to preserve their own world. Superman's world and his people were no better than ours.
The Krypton-set prologue, in its epic and grandiose demonstration, shows how Kal-El makes his way to earth. Rather than seeing his upbringing right away, though, Snyder goes for the non-linear approach. Our first introduction to an adult Kal-El (now Clark) is as a drifter. Moving from job to job and town to town. We don't know why he's doing this, where his parents of comic fame are, or even if he's Superman yet. It's an intriguing setup that gets us invested.

However, the film doesn't exactly live up to its strong setup. The film bounces around from character to character, flashback scene to present. The non-linear narrative becomes something of a clustered mess. Snyder and Goyer desperately try to give Clark his development by having everyone around him tell him what he feels and what he is supposed to be. The exposition and set up leading to Clark donning his iconic red cape is a messy road. However, it gets the character where he needs to go.
The film picks up in quality again once Clark finds his heritage, the reason he was put on Earth. It's at this point that an AI of his father, Jor-El (Russell Crowe) bequeaths him a suit. This initial suit up and first attempt at flight is one of the more iconic moments of the film. It's at this moment the film shows its highest quality, depicting the joy and innocence of Superman discovering his potential. Paired with one of the best superhero scores ever composed, this sequence is one of the best the DCEU or even Snyder has to offer.
However, upon Clark's choice to accept this part of his heritage, another comes calling. One in the form of General Zod.
You Are Not Alone.
Clark faces his first true obstacle in his people's past calling to him. Snyder and Goyer really had something that could have come off much more intricate and nuanced. Instead, we're given narration from Jor-El and exposition on Zod's plan to terraform Earth to be like that of Krypton. In Clark meeting his own kind, we could have had something so much more personal and intense thematically. Moreover, this meeting of Kryptonians sets the stakes for what's to come. The fact that it comes off somewhat rushed and overly complicated is somewhat of a disappointment.

Still, the symbolism isn't lost on me. Clark has the codex, what Zod needs to birth a new generation of Krypton, inside of him. Clark is Krypton's future. How he chooses to proceed decides the fate of the earth. In concept, it sounds great. In execution, however, not so much. This is where Snyder's film begins to falter a lot more than in the previous sections of the film. Everyone is too busy telling Clark who he is. We don't see him define who he is himself most of the time. Some flashback scenes are more powerful than others. In particular, Pa Kent's death in order to conceal Clark's powers hits a bit harder than when I first saw it in theaters.
One constant on every revisiting of this film, though, is Michael Shannon as General Zod. Shannon gives his all in this performance. He is of the most compelling villains in comic book films and certainly the best the DCEU has had so far. Moreover, his physicality and intensity that he brings to every scene never ceases to amaze me. Shannon is one of the stronger points of the film and overall may even be the best part of it.

After a convoluted third act involving the destruction of Zod's world engine, Clark makes a difficult choice. To save the people of earth, he takes the life of General Zod. Killing the last of his people. This scene, controversial on initial release and even to this day, is nonetheless powerful. Whether you agree with it or not. In a moment of intense self-sacrifice, the Man of Steel makes the hardest choice he'll ever have to make. Superman would without hesitation give his own life to save the people of earth. However, to take one? To take the last thing left alive of your heritage, for the sake of a world alien to yours? It's in this moment that Man of Steel is able to rise above its moments of mediocrity.
Despite its flaws, Snyder, Goyer, and Nolan did something extraordinary. They gave us a Superman for our times. A Superman who is not necessarily perfect, but nonetheless is striving to be something greater. A product of mixed heritage, still trying to be moral in an amoral world. And for that, I can't blame Man of Steel for trying something different. – Ernesto Valenzuela
Rating: 7.5/10
Man of Steel is Now Available on Blu-Ray and Digital
---
Trending Now