Jack Black & Zachary Levi To Star In Richard Linklater's 'Apollo 10 1/2: A Space Age Adventure'
---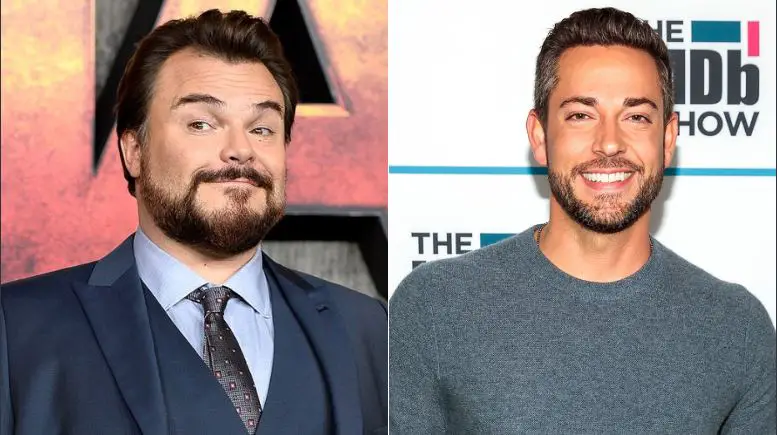 Director Richard Linklater has made a career out of observational comedy films that create a relationship with its viewers. Best known for his work on cult classics like Dazed & Confused and Slacker, Linklater will next team with Netflix for a semi-autobiographical, hand-drawn animated feature. According to THR, Linklater's upcoming Apollo 10 1/2: A Space Age Adventure will star Jack Black and Zachary Levi.
Per the initial report, the new animated movie will also feature CG and live-action elements. The film will be directed by Linklater with a script penned by the filmmaker as well. The plot is inspired by the director's childhood, specifically the 1969 Apollo mission to the moon. The film will show two different perspectives of the historic event. One from an astronaut heading to space and the other from a child watching from down below. Set in Houston, Texas, the live-action portion of the film completed its filming back in March with innovative animation and CG techniques still in active stages of production.
READ: 'Greyhound' Review: "Spectacle With Just Enough Bite"
The film's cast will be lead by Jack Black and Zachari Levi. Additionally, Glen Powell (Hidden Figures), Josh Wiggins (Max), Lee Eddy (Mercy Black), and Bill Wise (The Incredibles 2) will appear in the film as well.
In a statement, Linklater discussed his inspiration for writing the story.
"It struck me years ago that this was my film to make, from both a chronological and proximity level – I was there, going into 3rd grade. Our unique animation style allows both the conjuring of a world long gone, and the flowing, playful expression of memory and imagination. It's been a fun, creative journey to incorporate things like 3D graphics into a live action shoot to help bring this story to life."
Jack Black last turned in a show-stealing performance in 2019's Jumanji: The Next Level. Moreover, Zachary Levi joined the DC universe in Shazam! and will next star Prisoner 760 alongside Benedict Cumberbatch.
What do you think of the latest Netflix project from the Dazed & Confused director? Let us know your thoughts in the comments below!
---
Trending Now