Full Circle Pride: How Queer Film Saved Me
---
One thing I love about movies is that you can define a lifetime by what you were watching, where, and with who. Fans of a genre, actor, or director can pinpoint the lineage of their love through the order in which they discovered their works. I could define my life in so many ways through cinema, but pride month has me thinking about how LGBTQ film is the throughline for my journey with queer identity.
When I was little, I was in love with a cardboard cutout of Uma Thurman. At my local video store, I remember being transfixed by her bright yellow jumpsuit, her piercing eyes, her bloody katana. Her yellow jumpsuit reminded me of my favorite animal at the time, a poison tree frog. Dangerous and beautiful. I looked forward to seeing her whenever I went. Saying hi to The Bride became a part of my video store routine, like looking at the covers of the horror movies and getting ice cream from the shop next door. I was still a kid, and my fascination was purely surface level as I lacked the vocabulary to convey the more complex emotions that cardboard cutout stirred up inside me.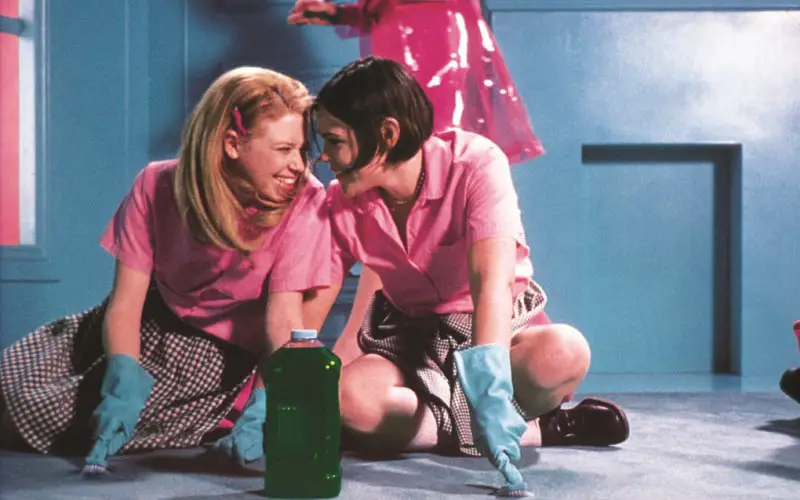 In middle school, I got caught watching But I'm A Cheerleader on the family computer. It started out as a cursory YouTube search for girls kissing (this should've been my first hint I was gay, but I just put this down to my confused and burgeoning sexuality). The kids at school called me a lesbian already, and in their mouths it was such a dirty word. Yet Megan and Graham cuddled together, their foreheads touching, didn't feel dirty. It didn't feel dirty when Megan declared her love for Graham at the end of the movie and they rode away into the sunset. But I'm A Cheerleader was the first lesbian film I ever watched, and it sparked a light in me that has not gone out since.
In high school, The 100 was my solace because of the relationship between Clarke and Lexa. Seeing a lesbian character on TV was so exciting. All I knew about lesbians on TV were The L Word and Orange is the New Black, but this was a sci-fi show where the fearsome leader of a warrior clan just happened to be a lesbian. I confirmed my queer identity in high school and was lucky enough to have lots of other queer friends who didn't question it. I felt not only safe, but empowered, and watching Lexa kick ass and take names certainly helped with that.
And then she got killed off.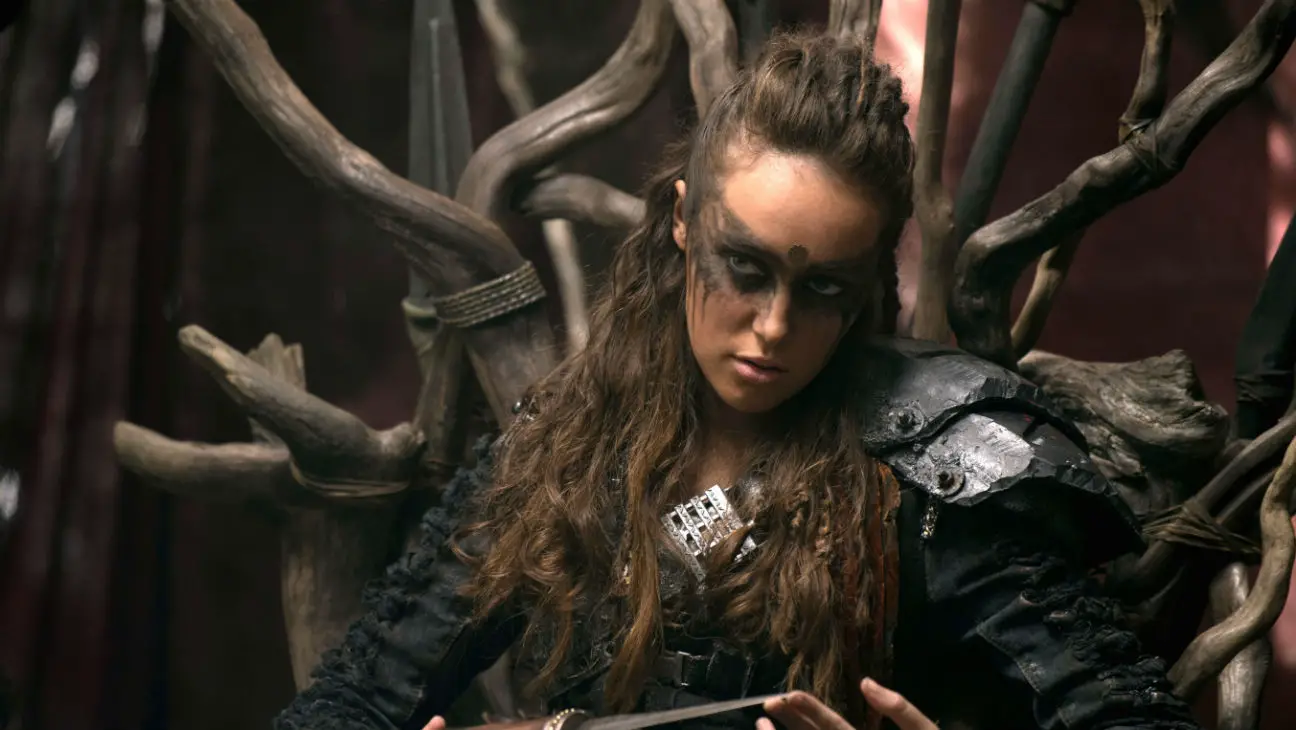 This was when I learned about the infamous media trope, Bury Your Gays. So many pieces of film and television see gay characters—extensions of myself—as disposable waste to further the pain of their (more often than not) straight leads. This trope came to define a certain part of my life, the part where childhood ends and the strides toward adulthood begin. This feeling of injustice spurred on my desire to pursue film myself, to create works that replaced this callousness with a compassion I felt was absent.
During my first year of college, editing scripts was my favorite thing to do. I hadn't transferred to a school with a film program yet, so I got my kicks where I could and started advertising myself as an editor. I joined a film club, hoping to get a few short films under my belt before I transferred schools. I thought I had found a new community; instead, I had a newfound fear.
I was publicly outed on set, and suddenly the scripts I received from my peers took a sharp turn from the usual fare. Lesbians were tortured, abused, and murdered explicitly because of their sexuality in these scripts. I will never forget the fear I felt in my dorm room, shaking and crying because I saw myself getting murdered over and over and over again. It's one thing to see strangers do it on TV, and another when it's being done by your peers who hope to enter the same industry.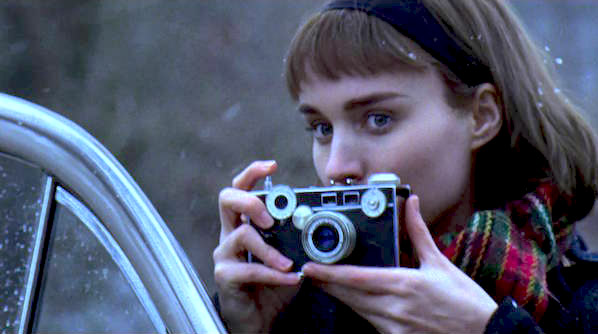 When Carol came out that year, I saw it in a theatre, alone. I drove around aimlessly for ages afterward, fighting to keep the tears out of my eyes. I wanted a love like theirs, film cameras and suede gloves and secret passion, and then I remembered the brutality of the films my peers wanted to make. Lesbians are certainly good at keeping secrets. So I kept mine.
Until March of this year, I had buried the part of myself that knew I was a lesbian. I didn't want to be seen as dirty. I didn't want to be buried by anyone else, so I buried myself. 
And yet, despite my best efforts, light broke through the darkness. The light was The Handmaiden. Booksmart. Even less feel-good films like Annihilation and Persona showed me that it was possible to live in a world where lesbians are allowed to be fully realized human beings. When lesbians in media are seen as complex yet worthy of love, it helps real lesbians (at least this one) feel that they deserve the same kind of loving romances and colorful lives just like their on-screen counterparts. I am allowed to take up space not only in my personal life but in the film industry as well.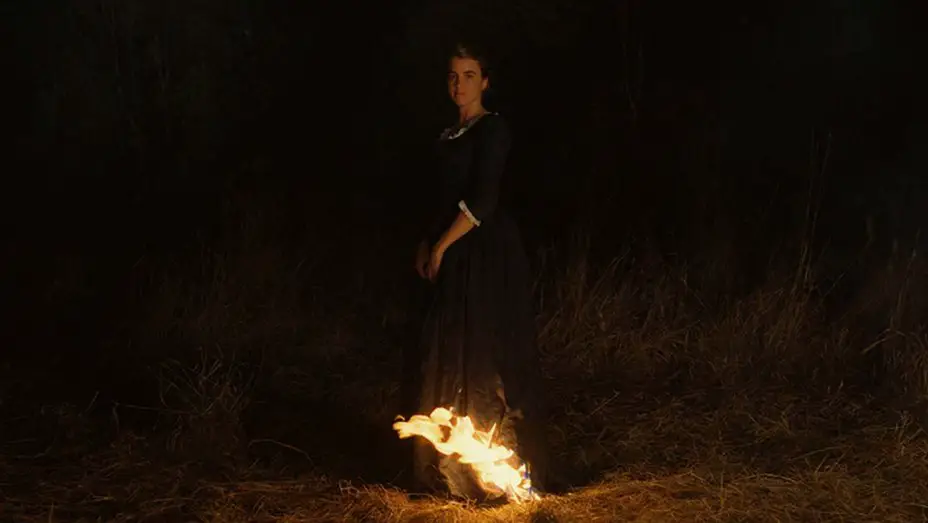 At the start of the pandemic, still freshly out, I watched Portrait of a Lady on Fire. I was a sobbing mess by the last shot because I had never seen a film so perfectly capture the tenderness and longing that is unique to love between women. I had finally accepted my identity, and Céline Sciamma's instant masterpiece was the perfect validation after such a long journey. 
There are still so many films I need to see, like The Watermelon Woman and Pariah and Saving Face and so many more. I know each of these films will reveal new sides to my identity that I have yet to explore, and I still get a rush seeing lesbian films with mainstream audiences. I would like to cap off pride month by telling LGBTQ filmmakers and film lovers alike that there will always be a place for us in cinema. We may have to carve it out with our bare hands, but that space will always be ours. Have pride every single day of the year. –Audrey Griffin
Help LGBTQ+ youth this Pride season with The Trevor Project's crisis and suicide intervention work here.
---
Trending Now