Jamie Foxx Confirms His Mike Tyson Biopic Is Officially Moving Forward
---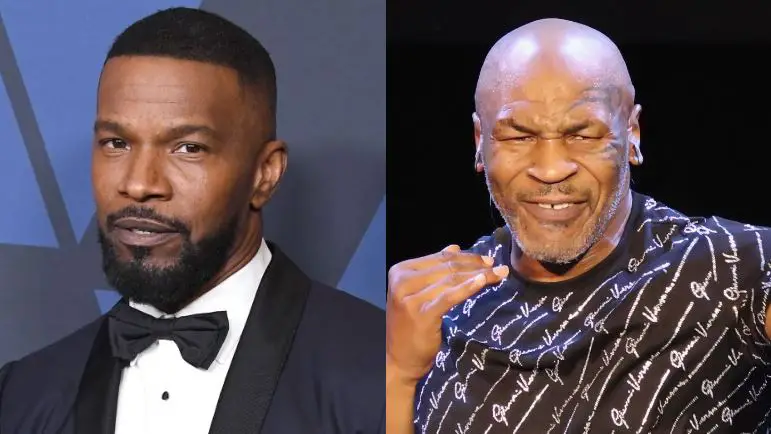 In 2014, reports that Just Mercy star Jamie Foxx would star in and produce a Mike Tyson biopic surfaced. Since then, the film has gone through different stages of development with the legendary Martin Scorcese once attached to develop and direct. However, following 6 years of waiting, it appears the film's production is finally moving forward. During a conversation on Mark Birnbaum's Instagram Live series Catching Up, Foxx confirmed that the long-awaited biography was finally beginning to take shape.
When asked for an update on the film, Foxx explained that the film is officially moving forward. Additionally, the Academy Award-winning actor also discussed the work he has been undergoing in order to realistically portray the youngest boxer to win a heavyweight title.
"It's a definitive yes. Look, doing biographies is a tough thing. Sometimes it takes 20 years to get them done. But we officially got the real ball rolling. I think when we lay the layers on Mike Tyson in this story, I think everybody from young and old will be able to understand this man's journey," Foxx said. "And then just the technology of how I'm gonna look, I guarantee you people will run up on me in the street, and ask for autographs, and think that I'm Mike. Every other day, I do 60 pull-ups, we do 60 dips, we do 100 push-ups. I ain't got no calf muscles, so we might have to get some prosthetics for that."
Recently, Foxx made waves on social media platforms when he openly discussed the incredible opening the Mike Tyson biopic would have. Moreover, the multifaceted performer periodically goes viral for his various impressions, including a picture-perfect Mike Tyson voice.
Last year, Foxx turned in an award-worthy performance alongside Michael B. Jordan in Just Mercy. Additionally, the Ray star will play the titular role in Todd McFarlane's upcoming Spawn reboot. Up next, the actor will voice the main character in Pixar's latest film Soul. Mike Tyson recently declared he was back in a viral video posted to his social media channels. The boxer last appeared in an altercation with pro wrestler Chris Jericho during an episode of All Elite Wrestling: Dynamite.
What do you think? What do you hope to see from Foxx in the upcoming Mike Tyson biopic? Let us know in the comments below!
—–
Did you enjoy this article? If so, consider visiting our YouTube channel, where we discuss the latest and greatest in pop culture news.
---
Trending Now