'Animorphs' Movie In The Works From Erik Feig's Picturestart & Scholastic Entertainment
---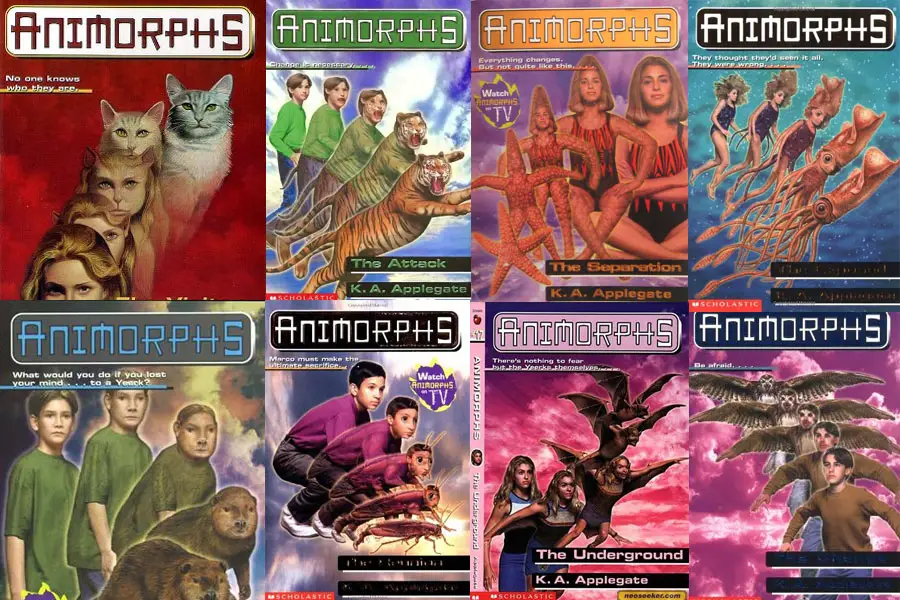 The massively popular kids series is making its way to the big screen. According to The Hollywood Reporter, Scholastic Entertainment is partnering with Erik Feig and his Picturestart banner to produce an Animorphs film.
Animorphs follows five teens — Jake, Marco, Cassie, Rachel, and Tobias — who can morph into any animal they touch. Using their powers, they fight off a secret alien invasion of Earth.
Written by K.A. Applegate, the 54 part book series ran from 1996 to 2001, selling over 35 million copies. In addition to this film, a Canadian-produced television show based on the books ran for two seasons in the '90s.
READ: Byron Howard & Jared Bush To Helm Disney's 'Encanto'
In 2019 it was announced that Scholastic Entertainment would provide Feig's Picturestart with access to its YA IPs. Animorphs is one of the first films to be produced under this partnership. Scholastic Entertainment's Iole Lucchese and Caitlin Friedman will produce the movie alongside Picturestart's Feig and Lucy Kitada.
Lucchese released the following statement about the film:
"The central themes of Animorphs have resonated strongly with kids for more than two decades, and the time is right for a feature film that takes this captivating sci-fi adventure to another level for audiences today. Picturestart has an incredible track record of success, and Erik and his team are the perfect partners to help bring this exciting new series based on the adventure-packed books to movie screens."
Feig also released a statement describing his excitement to be working with Scholastic:
"We couldn't be more excited to work with Scholastic to adapt Animorphs, an iconic book series with a wildly unique combination of exciting, witty, outlandish and grounded elements that feel all too relevant for our times. We know these books have a deservedly deep bench of passionate fans — ourselves included— and we hope to make Katherine Applegate and her co-author, Michael Grant, proud as we bring Jake, Marco, Cassie, Rachel, and Tobias to life for a new generation."
In addition to the feature film, Scholastic also has plans to launch a graphic novel based on the series. The comic will be written by Chris Gine and is set to be released on Oct. 6.
Are you excited about the Animorphs movie? Who would you like to see star in the film? Let us know in the comments below!
—–
Did you enjoy this article? If so, consider visiting our YouTube channel, where we discuss the latest and greatest in pop culture news.
---
Trending Now