Giancarlo Esposito and Jamie Foxx Eyed For Roles In 'The Batman'
---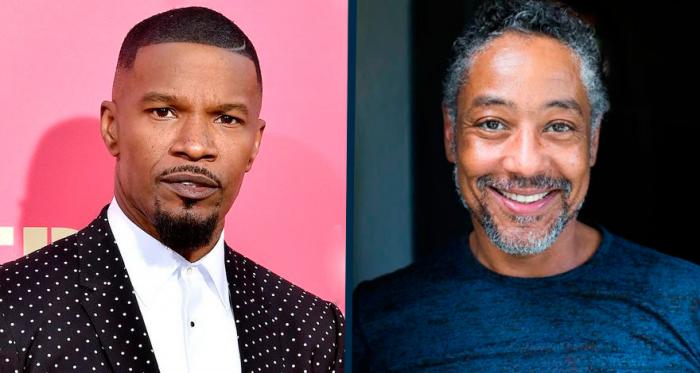 Matt Reeves is still hard at work casting for his upcoming film about The Dark Knight. Fans have known for awhile that Robert Pattinson would don the cowl as Batman himself, Thomas Polito has reported that Reeves has his eyes on Giancarlo Esposito and Jamie Fox for more villainous roles.
Various reports have come out regarding the inclusion of up to 6 villains taking part in the The Batman that have yet to be confirmed. The report does not state which DC character either actor is being eyed for, however, Polito suggests that one might take the role of The Riddler.
This comes after reports of John David Washington being eyed for a potential role in the film. He is currently on set of Christopher Nolan's Tenant along with Pattinson so the Batman roots are firmly in place.
READ: John David Washington Reportedly Being Eyed For Role In 'The Batman'
This would be the second time Foxx plays a villain in a live-action comic book adaptation. He previously playing Electro in The Amazing Spider-Man 2.
Esposito has previously appeared in AMC's Breaking Bad. He is also set for a role in The Mandalorian in Disney+.
Both men are award-winning actors and would bring a lot of prestige to the role if they are approached and accept the gig.
What do you think of the potential of Foxx and Esposito joining the cast? Let us know in the comments!
The Batman will hit theaters on June 25, 2021.
---
Trending Now