'Solo' Actress Erin Kellyman Potentially Joins 'Falcon & Winter Soldier'
---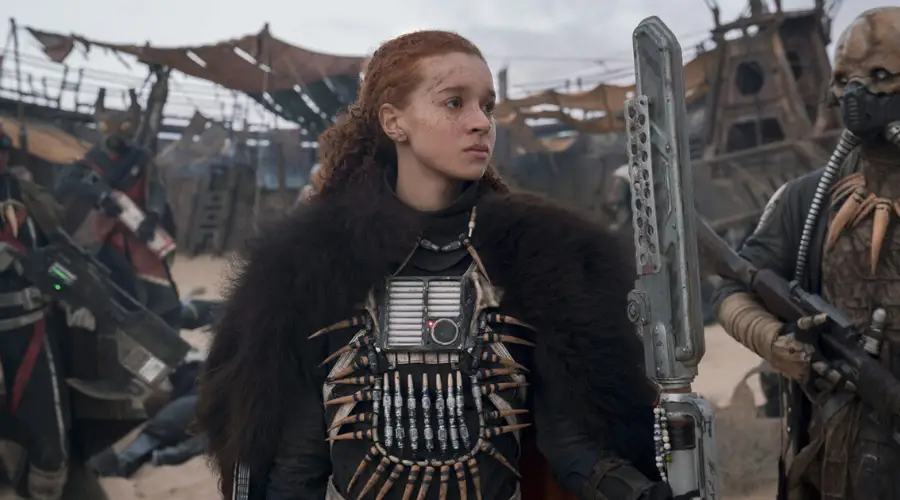 It seems that actress Erin Kellyman may make her way from a galaxy far far away to the MCU. According to Murphy's Multiverse, the Solo: A Star Wars Story star could be appearing in The Falcon and the Winter Soldier.
In a new entry in their Connecting Imaginary Dots series, Murphy's Multiverse pieced together some evidence pointing to the casting. The report mentioned that Kellyman was shooting an undisclosed TV show in Atlanta at the same time The Falcon and the Winter Soldier was filming, she was in Prague at the same time the show was shooting, and Desmond Chaim follows her.
Thanks to saved Instagram stories, there is evidence backing up the claim that she was in Atlanta and Prague at the same time as the Disney+ series. Additionally, an Instagram story from one of Kellyman's friends, Dayna Browning, mentioned that the actress was "in two of the biggest franchises ever." If one of these franchises is Star Wars, then perhaps the second would be the MCU.
READ: 'Falcon & Winter Soldier' Set Photos Showcase Closer Look At Madripoor
Lastly, Murphy's Multiverse noticed that Chaim and Kellyman are mutuals on Instagram, and the former also follows the latter on Twitter. This suggests that the stars have some kind of connection, which would be possible if they worked together on the set of The Falcon and the Winter Soldier. However, this is not the only social media connection Kellyman has to the show as Murphy's Multiverse also revealed several stunt actors from the series follow her.
As of now, this casting is not official, given much of this is all conjecture. But, it should be noted that all of this evidence pointing to Kellyman's involvement with the series can't all be a coincidence. Hopefully, when production on the series picks back up, Kellyman will be spotted on set, or perhaps Disney will confirm her casting.
Do you think Erin Kellyman will appear in The Falcon and the Winter Soldier? Who would you like to see her play? Let us know in the comments below!
The Falcon and the Winter Soldier hits Disney+ in 2020.
Hailing from showrunner Malcolm Spellman, the series stars Anthony Mackie as Sam Wilson, Sebastian Stan as Bucky Barnes, Wyatt Russell as John Walker, Emily Van Camp as Sharon Carter, and Daniel Brühl as Baron Zemo.
—–
Did you enjoy this article? If so, consider visiting our YouTube channel, where we discuss the latest and greatest in pop culture news.
---
Trending Now