'Falcon & Winter Soldier' Set Photos Showcase Closer Look At Madripoor
---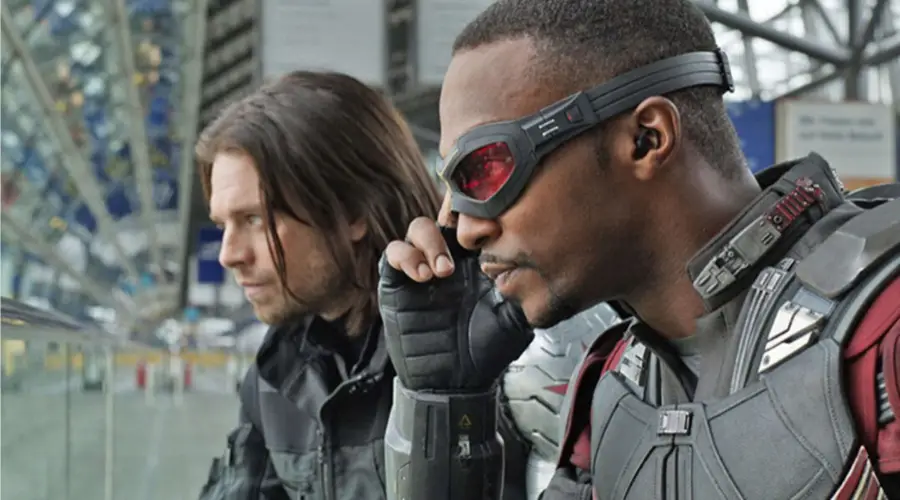 In December, it was revealed that Marvel Studios' The Falcon and the Winter Soldier would visit the island of Madripoor. Now new images have surfaced featuring a closer look at the location.
Insider Charles Murphy has revealed several new set photos that feature the Atlanta set that became Madripoor. These images have provided fans with some new locations and an idea of the scope the series is looking for.
Murphy pointed out one of the easter eggs featured in the images is a sign for Stinger's Strip House. As fans of the comics will remember, the location was first introduced in Jonathon Hickman's Secret Warriors run as a safe house owned by Nick Fury. Currently, it is too early to tell if this will serve to move the plot of the series along or if it will remain an easter egg for the fans.
READ: 'Falcon & The Winter Soldier' Allowed To Resume Production In Czech Republic
— Súper Ficción (@FiccionSuper) May 8, 2020
Another location from the comics fans will spot in these images is the Brass Monkey Saloon. The saloon is often featured as a place where Madripoor's shadiest characters assemble so fans should look forward to that in the series.
— Súper Ficción (@FiccionSuper) May 8, 2020
What these images suggest is that Marvel is still trying to maintain the scale of their films. These are massive sets, and the attention to detail is rather impressive, so for fans worried the show would lose the Marvel touch, they can rest easy. Hopefully, once filming can start back up, fans will be able to get another look at new images from the set.
Are you excited to see Madripoor come to life on The Falcon and the Winter Soldier on Disney+? What are you looking forward to in the show? Let us know in the comments below!
The Falcon and the Winter Soldier hits Disney+ in 2020.
Hailing from showrunner Malcolm Spellman, the series stars Anthony Mackie as Sam Wilson, Sebastian Stan as Bucky Barnes, Wyatt Russell as John Walker, Emily Van Camp as Sharon Carter, and Daniel Brühl as Baron Zemo.
—–
Did you enjoy this article? If so, consider visiting our YouTube channel, where we discuss the latest and greatest in pop culture news.
---
Trending Now