William Hurt To Reportedly Appear As Red Hulk In 'She-Hulk' Disney+ Series
Posted On February 20, 2020
---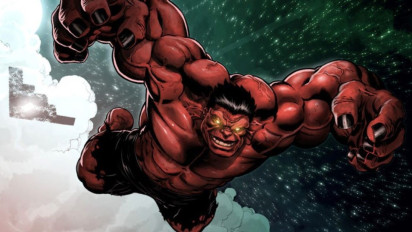 William Hurt first appeared as General Ross in the MCU during 2008's The Incredible Hulk. Over the last several years, his character remains the only part of that film to crossover with the franchise's other films. As first reported by Geeks WorldWide, the actor will transform into the villainous Red Hulk during the events of the upcoming Disney+ series She-Hulk.
Per the initial report, Hurt will have a role to play in The Falcon and the Winter Soldier series as well. Additionally, the actor will reprise his role as General Ross in the upcoming film Black Widow. However, Hurt will debut his red version of the Hulk in She-Hulk.
The Red Hulk first appeared in Hulk (Vol. 3) #1 in 2008. However, it would not be revealed that Ross was the creature until further down the line. Created by Jeph Loeb and Ed McGuiness, the character remains a staple of Marvel Comics as a member of The Thunderbolts.
Last month, reports that The Thunderbolts would be introduced during the events of The Falcon and the Winter Soldier surfaced. As of now, it's unclear how the show will set up the Thunderbolts or what role the team will play in the MCU's future. Perhaps Baron Zemo will form the group of villains, or Secretary "Thunderbolt" Ross could bring them together as a foil to the Avengers. Ross could potentially form the team and later join it as the Red Hulk in She-Hulk.
She-Hulk is currently in its early stages of development. However, Jessica Gao (Rick and Morty) will serve as showrunner and Liv Tyler's Betty Ross is rumored to return.
What do you think? Are you looking forward to seeing the Red Hulk in the MCU? Let us know your thoughts in the comments below!
---
Trending Now