Marvel Studios' 'Eternals' Will Introduce The Deviants
Posted On December 8, 2019
---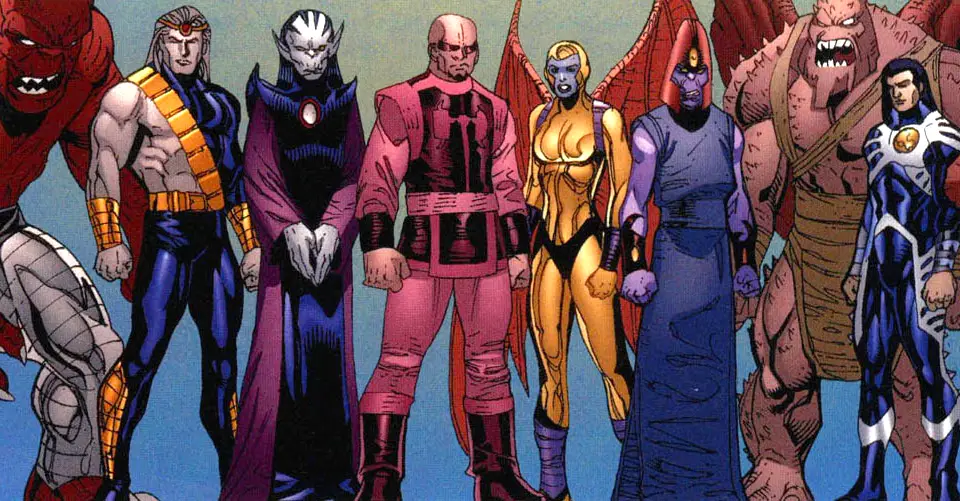 Next year will see the premiere of two new films set in the Marvel Cinematic Universe. Following the release of Black Widow in May, Marvel Studios' net big release will come in the form of Eternals in November. With a star-studded cast of A-list actors and the promise of a new kind of adventure, fans are eager to see what this new team will bring to the future of the MCU.
Today, a live audience saw exclusive footage of the film at the CCXP event in Brazil. That footage revealed a massive army facing off with the titular heroes. Kevin Feige, the Chief Creative Officer of Marvel Entertainment, confirmed the army was indeed The Deviants.
Debuting within the pages of Marvel Comics in 1976 and created by Jack Kirby, The Deviants are described as an offshoot of the evolutionary process that created sentient life on Earth instigated by the alien Celestials. However, they engage in an everlasting war with the Eternals, so their inclusion in the film makes sense. Key leaders of the Deviants include Kro, Ahqlau, Argos The Hunter, and Brother Tode.
With The Eternals, Marvel Studios is looking to create the building blocks for their post Avengers: Endgame MCU. The epic film will certainly make waves next year and create an entirely unique chapter of Marvel films.
What do you think of this news? Are you looking forward to seeing The Deviants wage war with The Eternals? Let us know in the comments!
Eternals hits theaters on November 6, 2020.
Directed by Chloé Zhao with a script by Matthew K. Firpo & Ryan Firpo, the film stars Gemma Chan, Angelina Jolie, Richard Madden, Kumail Nanjiani, Lauren Ridloff, Brian Tyree Henry, Kit Harington, Barry Keoghan, Salma Hayek, Lia McHugh, and Don Lee.
---
Trending Now