First Set Photo From 'Eternals' Features A Classic Location
---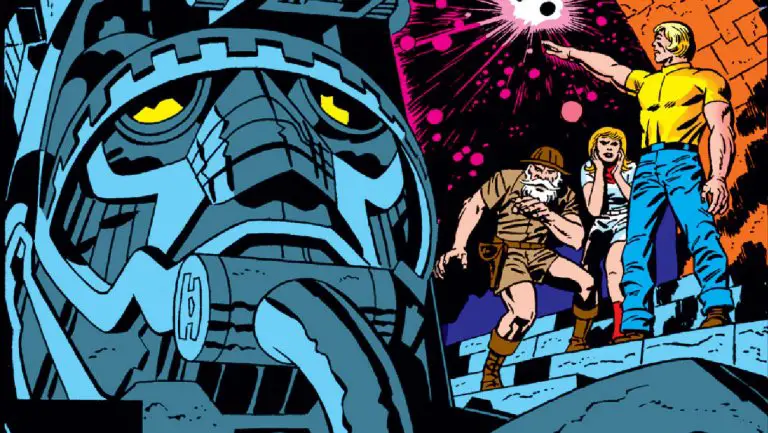 Marvel's Eternals is currently deep in pre-production and sets are currently being built at Pinewood Studios in London. Now thanks to a recent Instagram post, we have our first look at a classic location from The Eternals comic.
The post initially made by Bespin Bulletin believed the sets to be from Star Wars: The Rise of Skywalker but after further inspection, it was discovered this was not the case. The set is that of an Aztec temple which Geeks WorldWide pointed out is from the original Jack Kirby run on Eternals.
READ: Concept Art From Marvel's 'Eternals' Reveals First Look At Celestials
This has been corroborated by a new post by Bespin Bulletin who discovered signage stating this set is being built for Eternals by Olympia Productions. As fans of the comic know this Aztec temple is from the opening of the comic where Doctor Damian, his daughter Margo, and a disguised Ikaris, explore the site. Here they discover this is the tomb of the Space Gods leading into the epic tale of The Eternals. 
Are you excited for Marvel's Eternals? Let us know in the comments below!
Eternals is projected to release November 6, 2020.
The film stars Richard Madden as Ikaris, Angelina Jolie as Thena, Kumail Nanjiani as Kingo, Lauren Ridloff as Makkari, Brian Tyree Henry as Phastos, Salma Hayek as Ajak, Lia McHugh as Sprite, and Don Lee as Gilgamesh, the Forgotten One
---
Trending Now