'The Mighty Ducks' Reboot Series In The Works At Disney+
Posted On November 6, 2019
---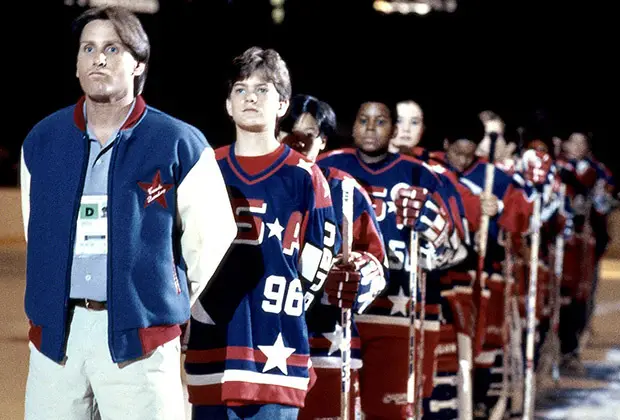 For kids growing up in the '90s, The Mighty Ducks was a classic. The story of a youth league hockey team overcoming the odds with a coach seeking redemption was truly feel-good in every way. In fact, the film was so beloved, The Walt Disney Company founded its own NHL team dedicated to it.
As first reported by our friends at Discussing Film, Disney+ is developing a reboot series of The Mighty Ducks. Steven Brill, who penned the original 1992 film, will serve as executive producer alongside Josh Goldsmith and Cathy Yuspa (What Women Want).
Per the report, the series will follow a 13-year-old boy as he gets kicked off the junior division Mighty Ducks team. However, his mom decides to start their own team, finding players, a coach, and a place to play.
The original classic focussed on a young lawyer named Gordon Bombay, played by Emilio Estevez. After a drunk driving incident, he coaches a kids' hockey team for community service. However, the reluctant Gordon eventually grows to appreciate his team.
Disney+ is promising to be a game-changer in the upcoming streaming wars. Its boisterous library of beloved Disney content and new films and TV series has fans all over the world excited to tune in. Additionally, the service is also planning on reboots of Honey, I Shrunk The Kids and Hocus Pocus.
What do you think? Are you on-board with a Mighty Ducks reboot? Sound off in the comments below!
---
Trending Now