'Ice Age' & 'Rio' Spinoffs In Development At Disney+
Posted On October 26, 2019
---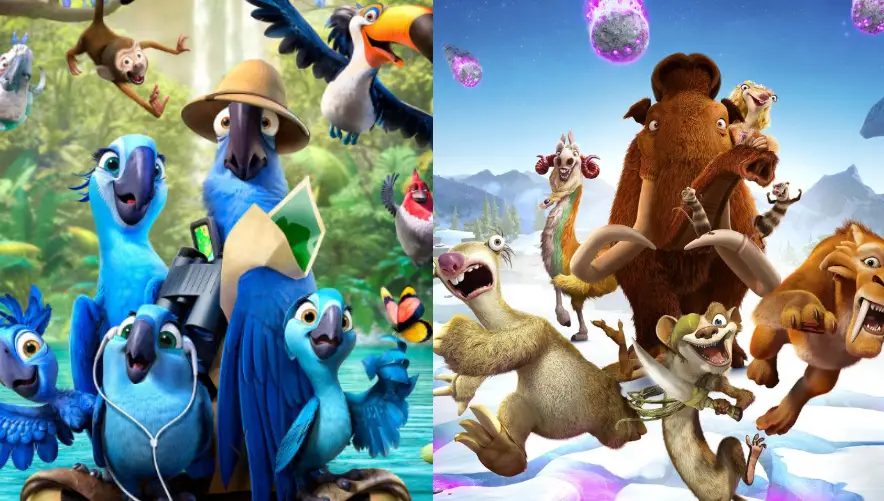 UPDATE: On Thursday's Disney Investor Day event, it was confirmed that an Ice Age spinoff starring Simon Begg as Buck was in the works.
Walt Disney Studios is trying to rework its creative structure since the merger with 21st Century Fox. As first reported by Discussing Film, Blue Sky Studios, a sublet of Fox, is developing spinoffs of popular franchises Rio and Ice Age for the Disney+ streaming service.
The report claims that the upcoming spinoffs will deviate from the main storylines and place the focus on side characters. The Rio spinoff will focus on Nico, a yellow canary voiced by Jamie Foxx, and Pedro, a red-crested cardinal voiced by will.i.am.
Additionally, the Ice Age spinoff will feature Buck, a British weasel voiced by Simon Pegg. However, it is unknown whether the original actors will reprise their roles.
The marketing department for Walt Disney Studios has heavily promoted Blue Sky's upcoming animated release Spies In Disguise, starring Will Smith and Tom Holland. The working relationship is clearly strong as the future of their joint animated features looks promising. Disney+ will be the home of several animated projects from Pixar, LucasFilm, and Marvel Studios as well.
What do you think of the potential spinoffs? Sound off in the comments below!
---
Trending Now