'Hocus Pocus 2' In Development At Disney+
Posted On October 23, 2019
---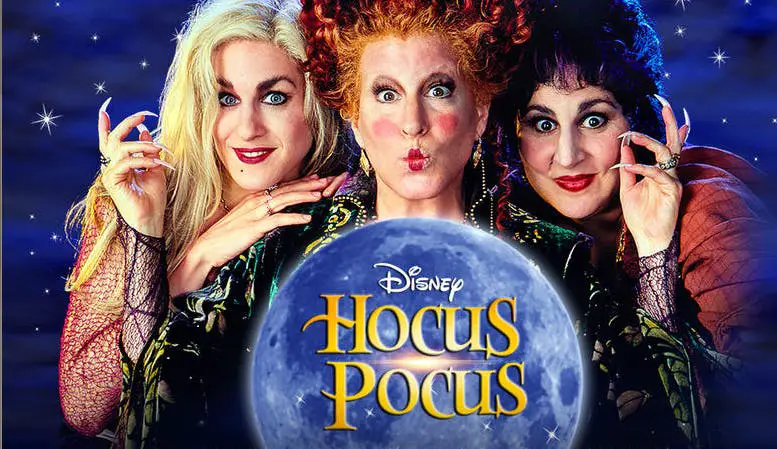 Spooky season is upon us. Halloween means the popular Disney movie Hocus Pocus is airing all month long on a plethora of TV channels. As first reported by Collider, the cult-classic is getting a sequel that will air the Disney+ streaming service.
The new film is set to be written and produced by Workaholics scribe Jen D'Angelo. Her credits also include Cougar Town and Happy Together.
However, none of the original Sanderson sisters are on-board to return just yet. The original film starred Bett Midler, Sara Jessica Parker, and Katie Najimy as three sister witches who attempt to cast spells on unsuspecting girls to steal remain young. It followed the villainous, yet comedic trio, who are inadvertently resurrected by a teenage boy in Salem, Massachusetts on Halloween.
Debuting in 1993 and directed by the legendary Kenny Ortega (Newsies), Hocus Pocus was not a critical or commercial success immediately. However, over the year the film has soared to become one of the most talked-about films of the Halloween season.
Disney+ has quickly become the most anticipated streaming service in recent years. Undoubtedly, its success depends on the incredible on-demand library as well as a laundry list of new content.
What do you think? Would you be excited for a Hocus Pocus 2? Sound off in the comments!
---
Trending Now